Are you ready to free your inner party spirit with the natural confidence that accompanies beautiful silky skin? Our Wax Strip is your solution!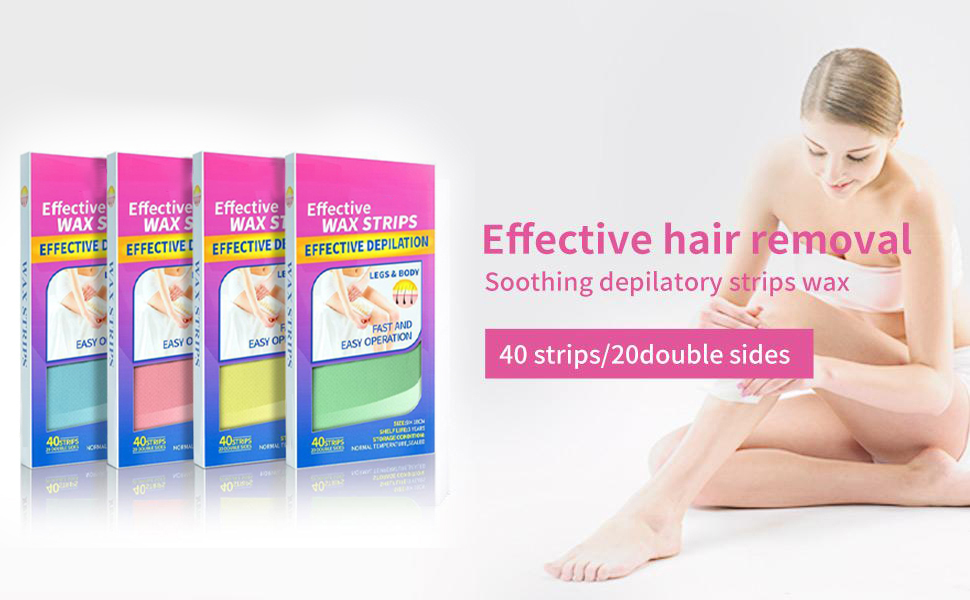 With a full-body smooth and nourished complexion, we want you to be able to cherish every illuminated moment that life brings your way.
READY-TO-USE WAX STRIPS DESIGN
Our wax strips can better fit your body's curves, allowing you to bid farewell to wax heaters and beauty salons, without queuing to waste time and money, waxing yourself at home and enjoying the same effect as professional hair removal, and can be used for sensitive skin.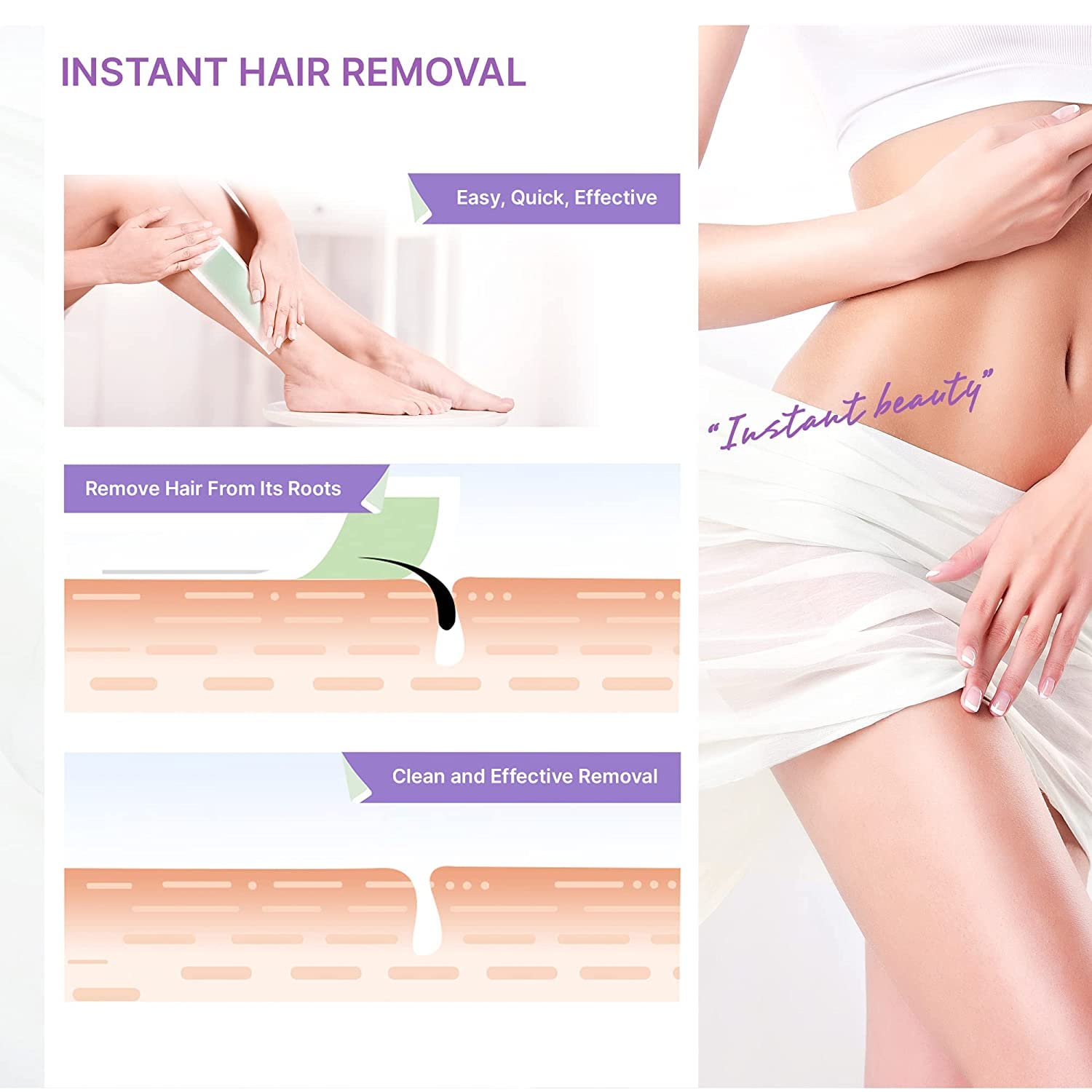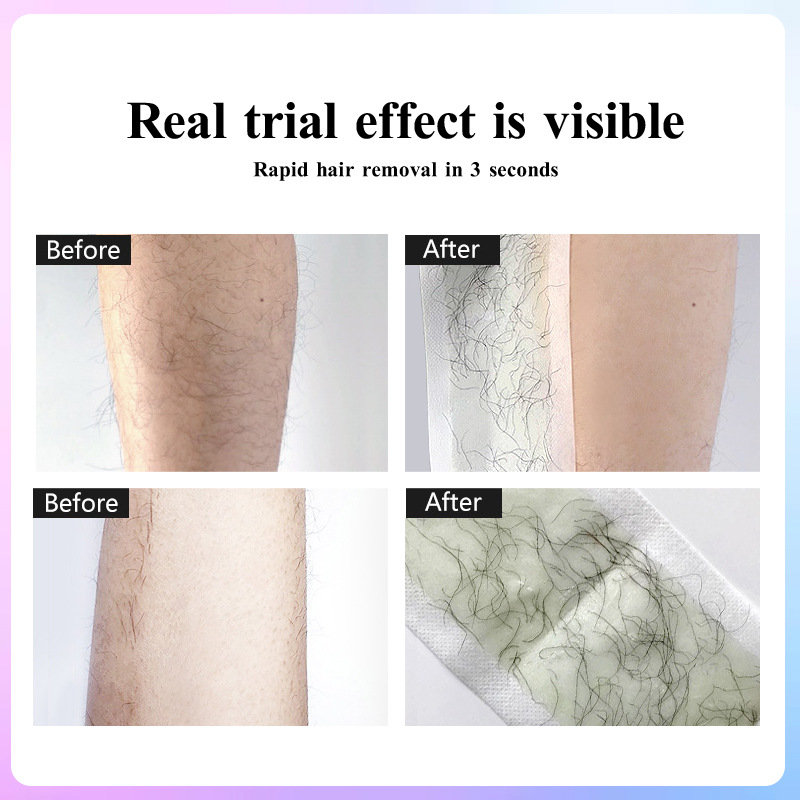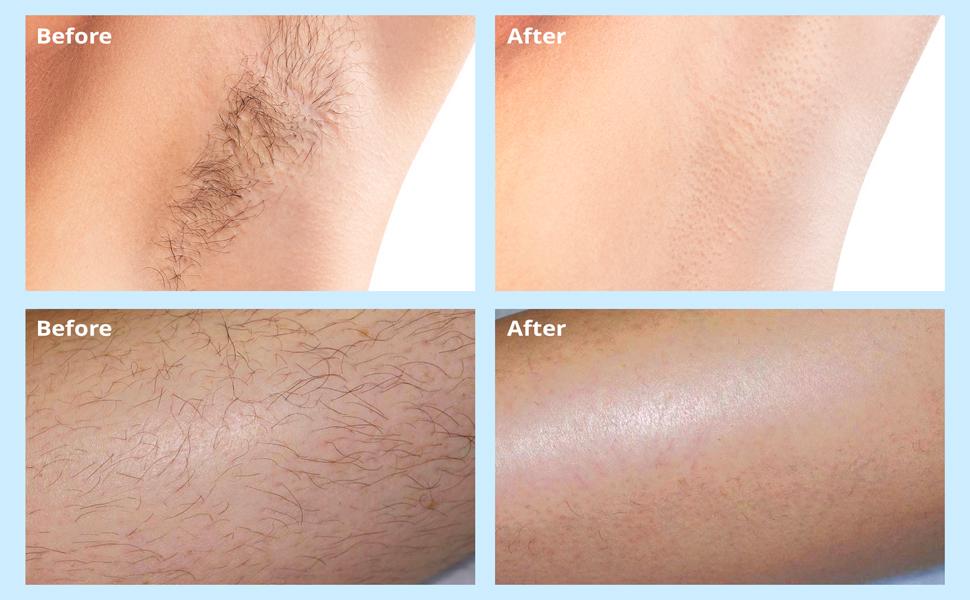 SUITABLE FOR DIFFERENT PARTS OF THE BODY
Our wax strips are softer, more flexible, very suitable for back, shoulders, arms, legs, bikini area, underarms, contains 40 wax strips + 6 calming oil wipes.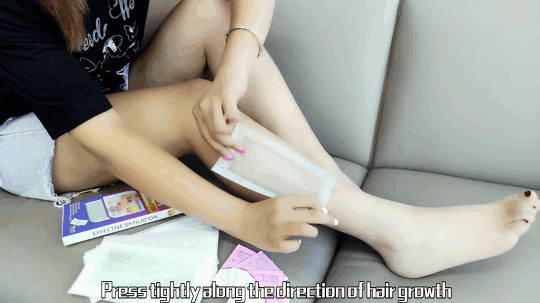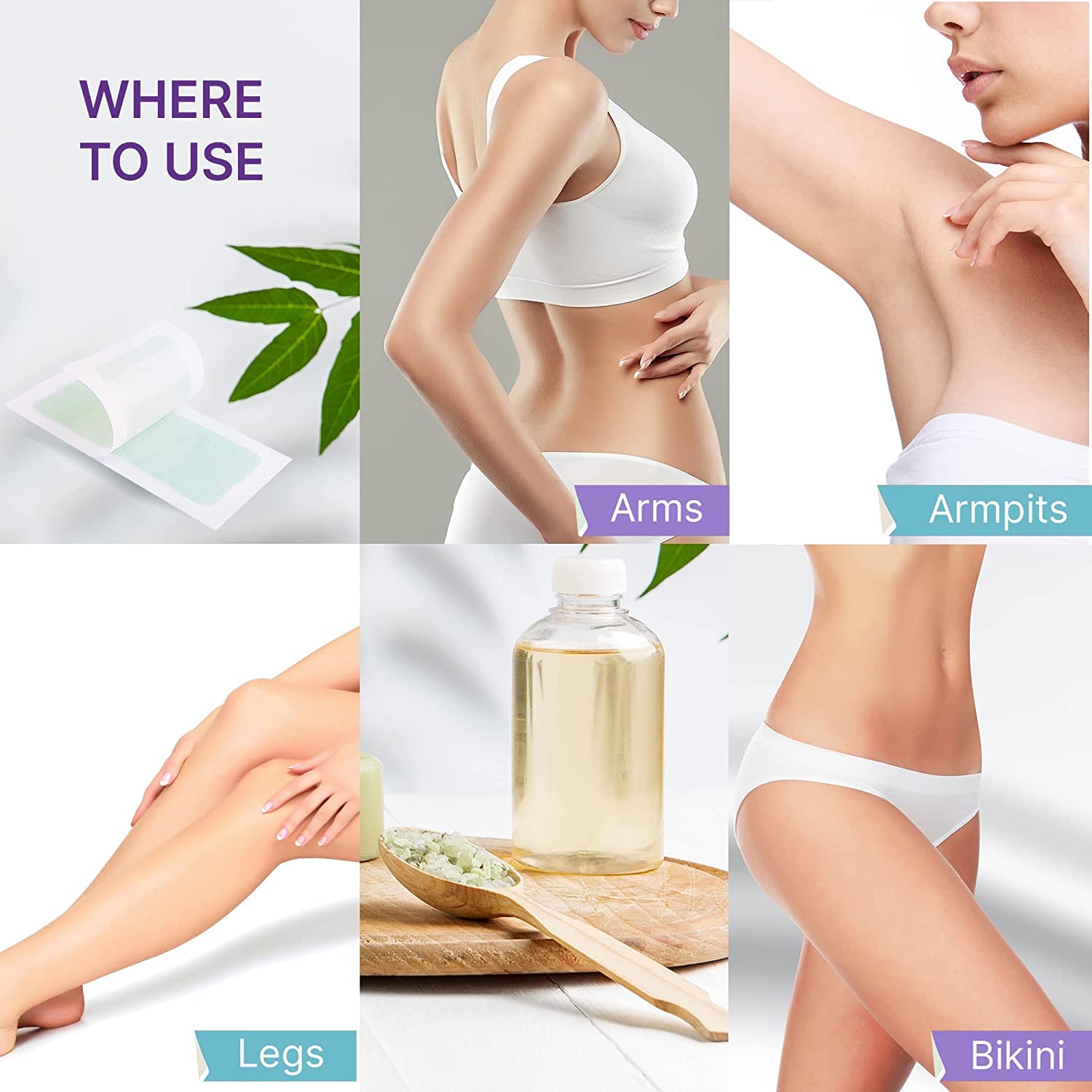 EASY TO CARRY
Even for temporary outdoor activities, you only need to carry wax strips. No matter where you are, just use two hands to gently wipe the wax strip to heat it, and the wax strip can be easily removed immediately after application, and the excess hair can be quickly removed.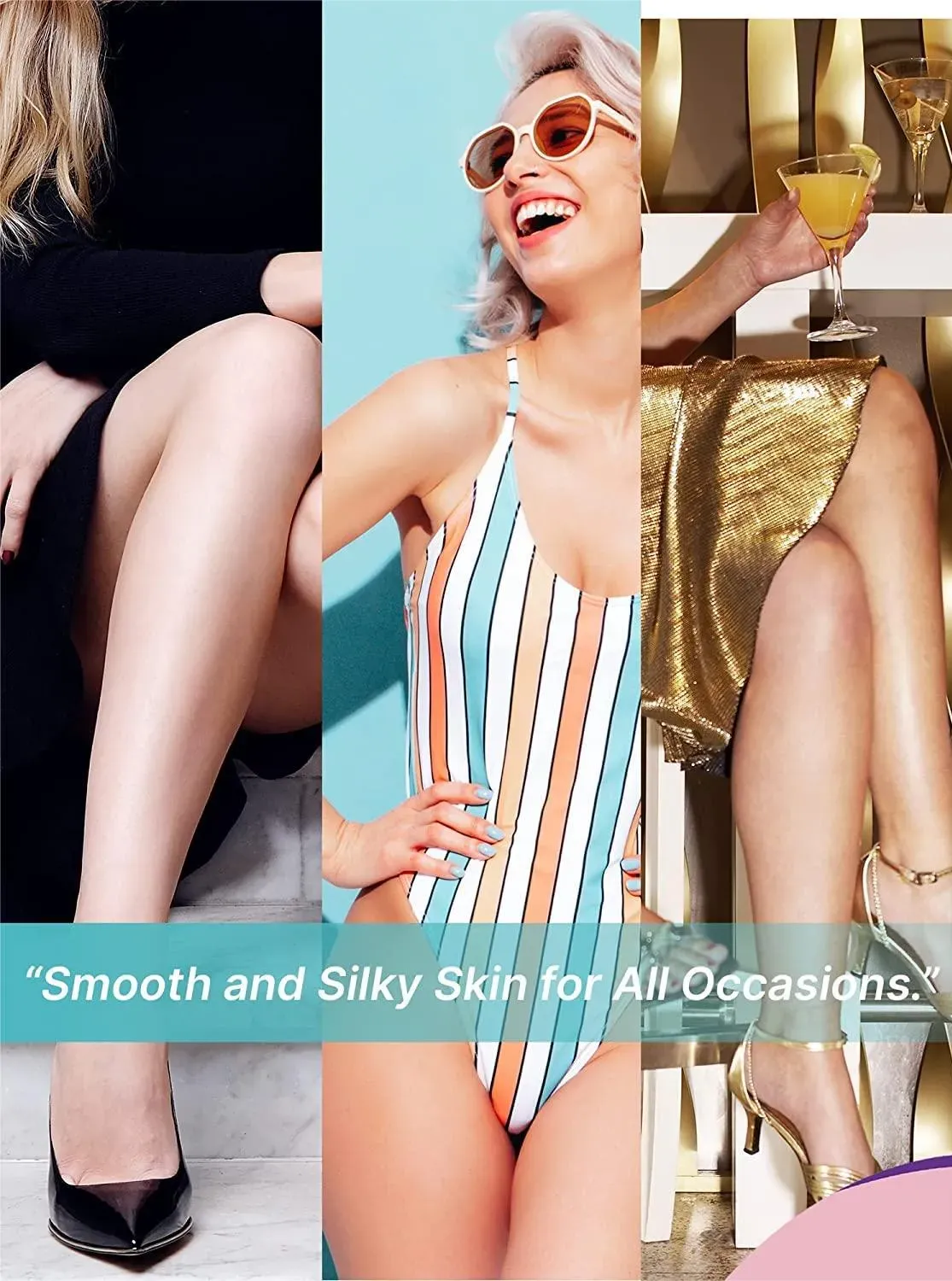 NATURAL FORMULA
Our body wax strips are made of beeswax extract and Jojoba seed oil. Gentle to the skin, it can not only remove the hair on the roots but also get a long-lasting, clean and smooth effect.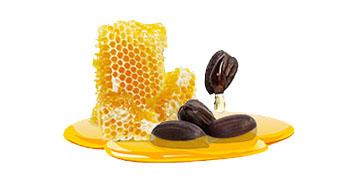 DIY CUTTING SIZE
Wax strips can be cut into suitable size at will, and applied to different body parts to match each part of the depilation area.
HOW TO USE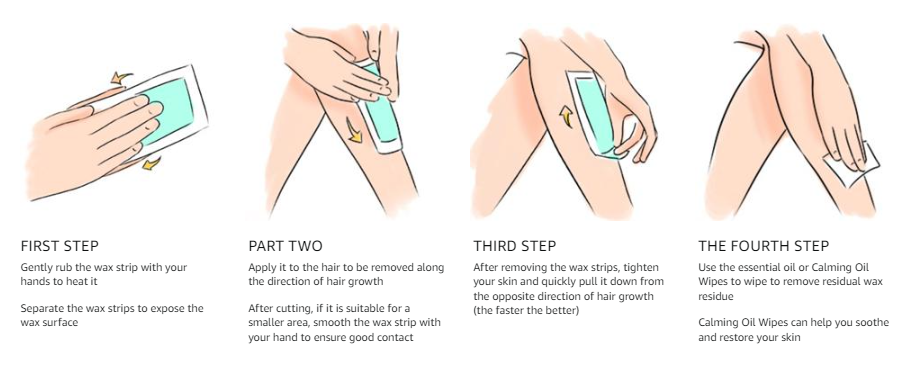 PRECAUTIONS:
1. Before using wax strips, please make sure the depilatory area is clean and dry, free of sweat, water, oil, or cosmetics.
2. Heat wax strips by hand (no microwave or wax heater needed!)
3. If your skin is sensitive, please cut a small piece to test the reaction.
4. If it is the face, bikini, underarms, or other sensitive areas, please do not repeat hair removal
5. Do not remove residual wax by hand or rinse with water. Wax is not soluble in water, so you cannot wash it off with water.
6. Do not use perfume, soap, antiperspirant lotion, or sunbathing within 24 hours after hair removal.
7. If the skin turns red after hair removal, this is a normal reaction
8. Store wax strips in a cool and dry place
9. In order to make the wax strips have a better hair removal effect, you may feel the wax strips stiff. You can gently rub and heat the wax strips with your hands to soften the wax strips.