Tooth Repair Beads have a realistic look and feel. Make you instant and confident Smile.




Produced in tropical rain forest raw resin pellets and it will make you regain the power of smile

.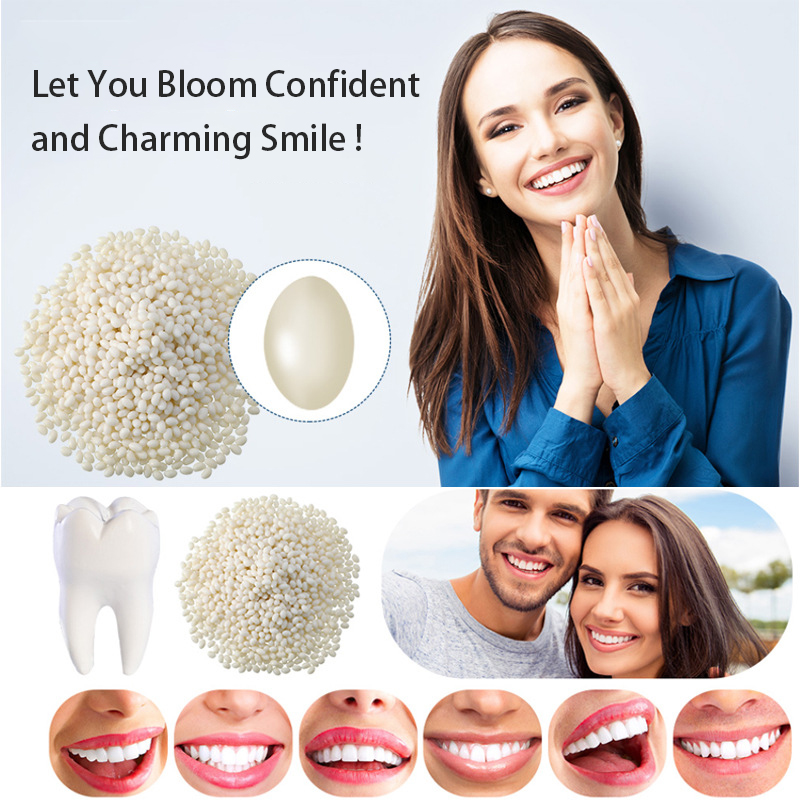 Usage for all occaision!!!

✅Convenient
The teeth repair beads kit provides you a way to fill in a missing tooth temporarily until you can get to a dentist.
✅Natural teeth
The product is made of high-quality and completely safe resin material. The color of natural teeth and easy to clean. Suitable for most people.
✅Moldable
The moldable thermal beads work as a temporary teeth repair too which can make you smile instantly and confidently again, you can just shape it to fit your tooth.
✅Multi-functional
It can be used for broken teeth, big gaps, uneven teeth and missing teeth until you can get to a dentist.
Tips: Just kindly refer to the instruction on the box. You will get a good temporary tooth after few practices. Don't be afraid to fail.