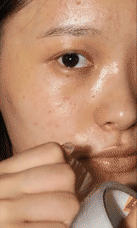 Flawless makeup, easy to have!
Multi-effects in one plate, full face available!
Our cosmetics concealer is light and thin, breathable, easy to mix, hide the pores, skin smooth, lasting makeup!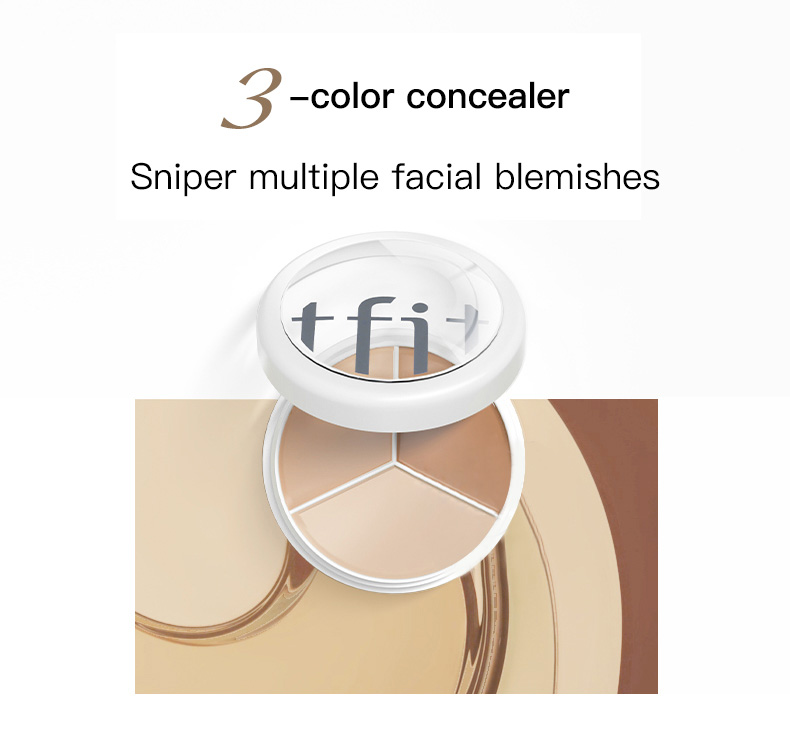 Infused with essence, lasting moisture
Core ingredients contains 17 amino acids, effectively maintain the skin, evenly modify the skin, and invisible blemishes.
Safe ingredients without added
Gentle skin care, no artificial flavors, no added 20 designated hazardous ingredients.
Made for everyone
This 3-color concealer cream is made for everyone of all face-shapes, skin tones, and ages!

Multifunctional:
Modify various face shapes to create three- small face, full forehead.
Highlight facial contours, define perfect nose, make facial features more refined.
Perfect cover dark circles, spots, Pock marks, to create skin.
pores, covering dull, brighten skin tone, showing a natural makeup.
Create more beautiful full lips. Enhance self-confidence, perfect makeup look.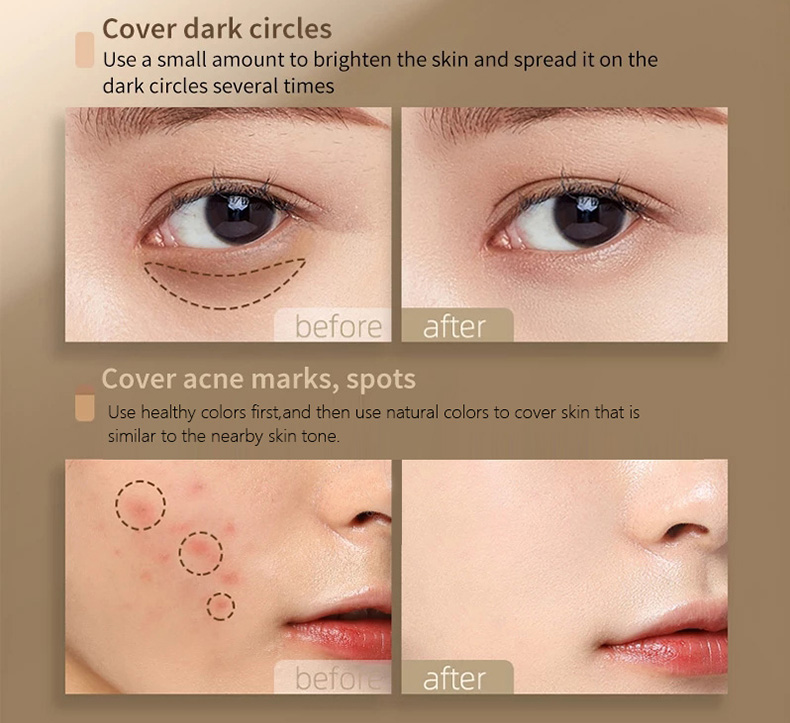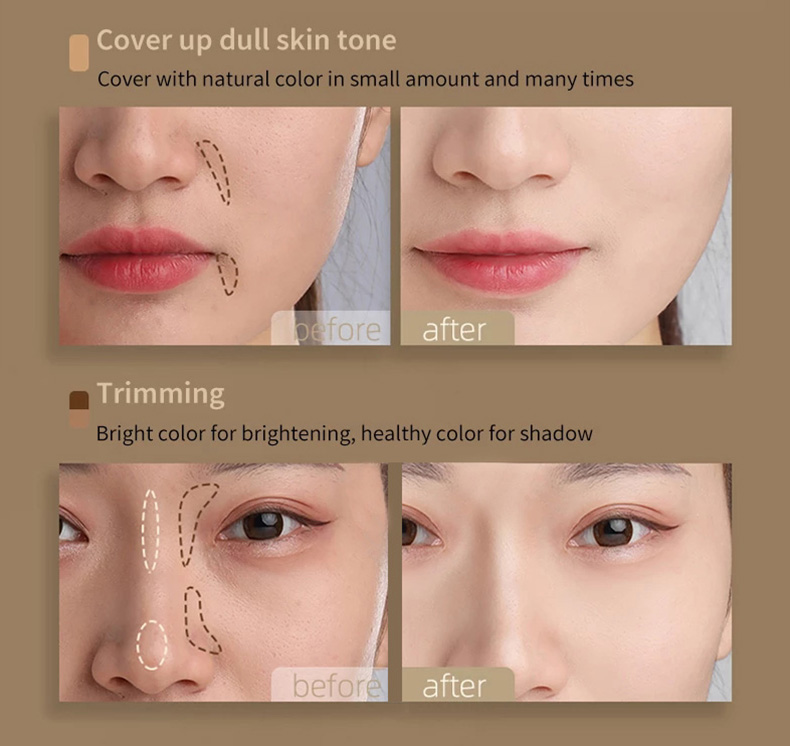 Clear and flawless, deduct perfect skin!
3 in 1:
# Bright color
Retouch dullness, fill up tear grooves, naturally brighten skin tone.
# Natural color
Covers dark blemishes such as spots, acne marks, etc.
# Healthy color
The strongest concealing power, covering dark circles and large blemishes, can be used for partial shadows.
How to use:
1. Cover dark circles
Use a small amount to brighten the skin and spread it on the dark circles several times.
2. Cover acne marks, spots
Use healthy colors first, and then use natural colors to cover skin that is similar to the nearby skin tone.
3. Cover up dull skin tone
Cover with natural color in small amount and many times.
4.Trimming
Bright color for brightening, healthy color for shadow.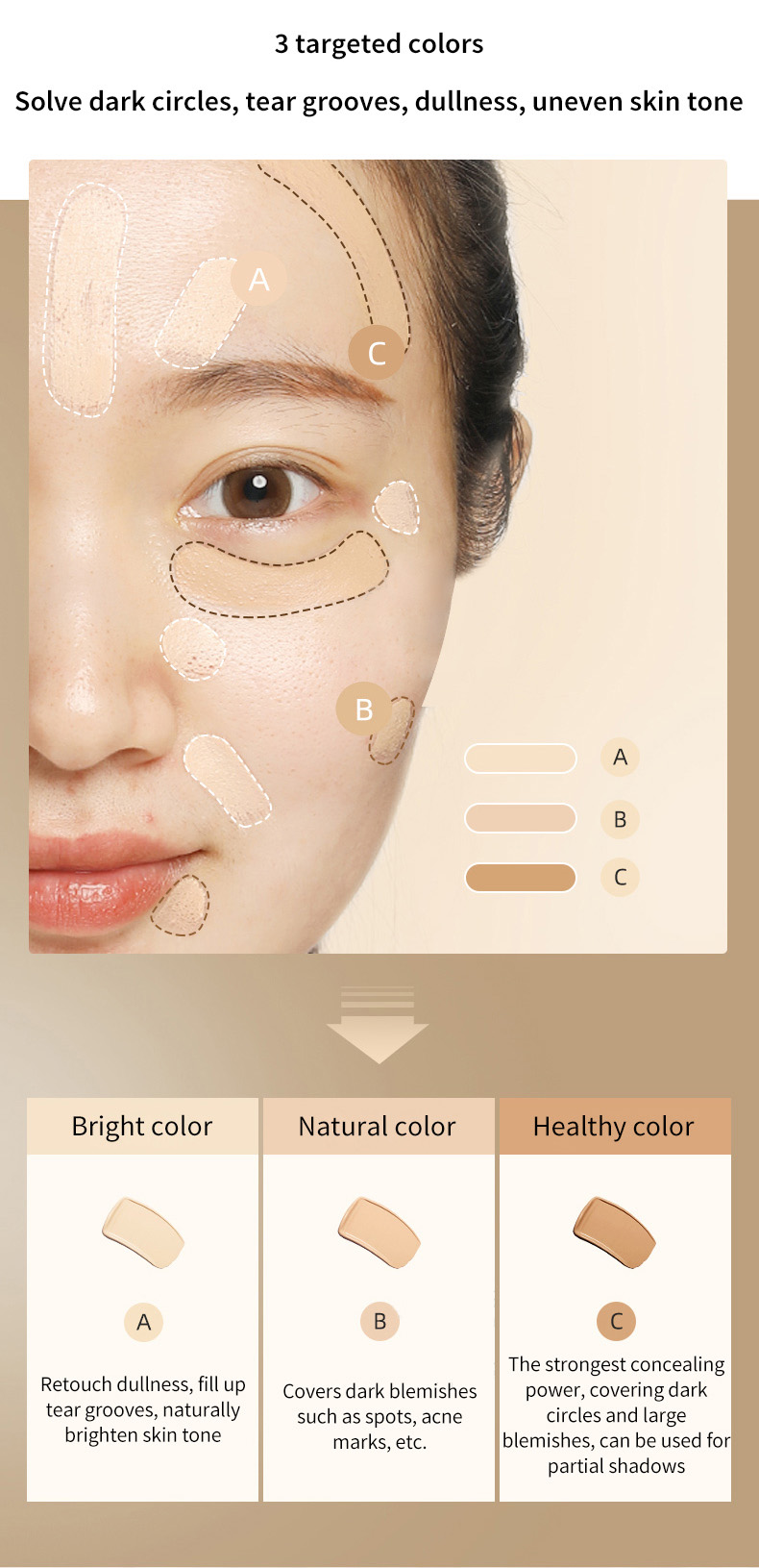 Detail:
Skin type: All skin types
Specification: 5g
Shelf life: 3 years
Effect: Cover blemishes & dark circles, weaken pores, brighten skin tone
Colors: Bright & Natural & Healthy, 3 in 1