This stretch marks remover essential oil is a revolutionary new product designed for beauty in all kinds of skin.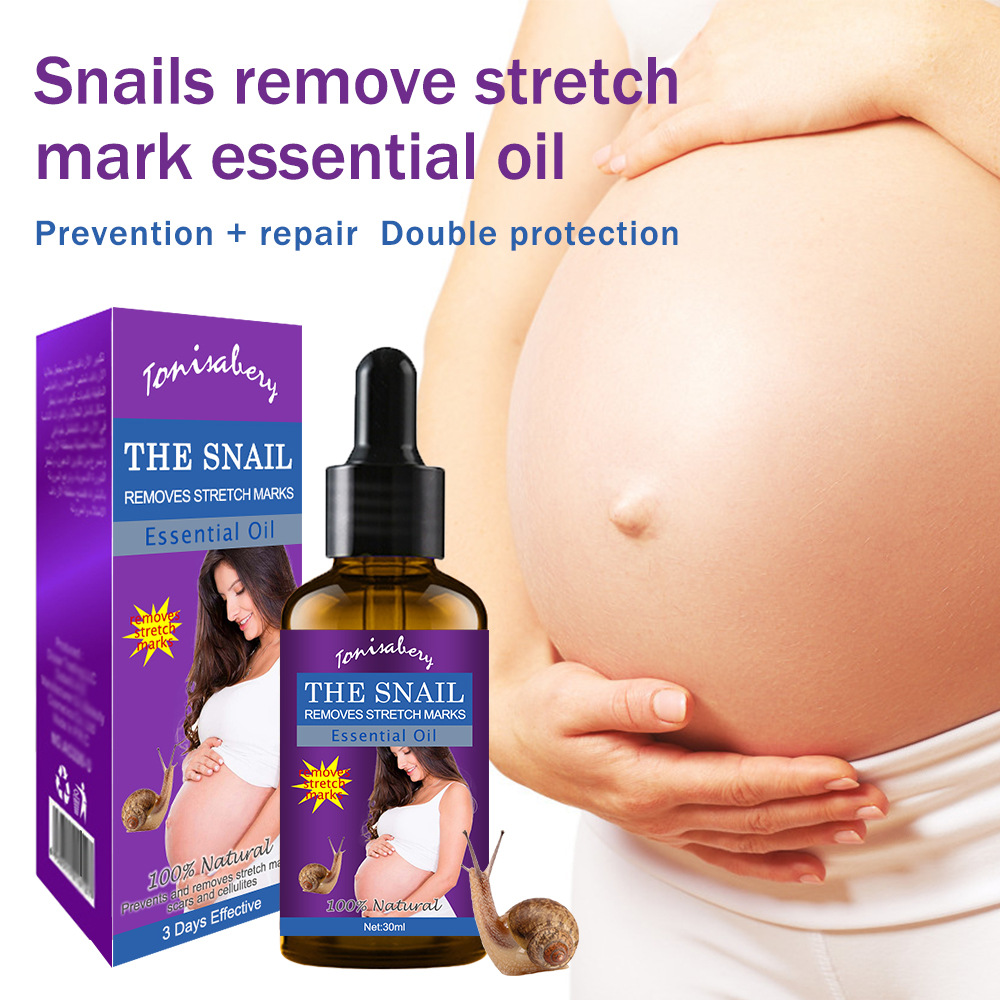 Effective Remove Stretch Marks
Help address the appearance of existing stretch marks, prevent pregnancy lines and reduce pregnancy lines effectively, relieve tension during delivery, moisturize and nourish skin, increase skin elasticity.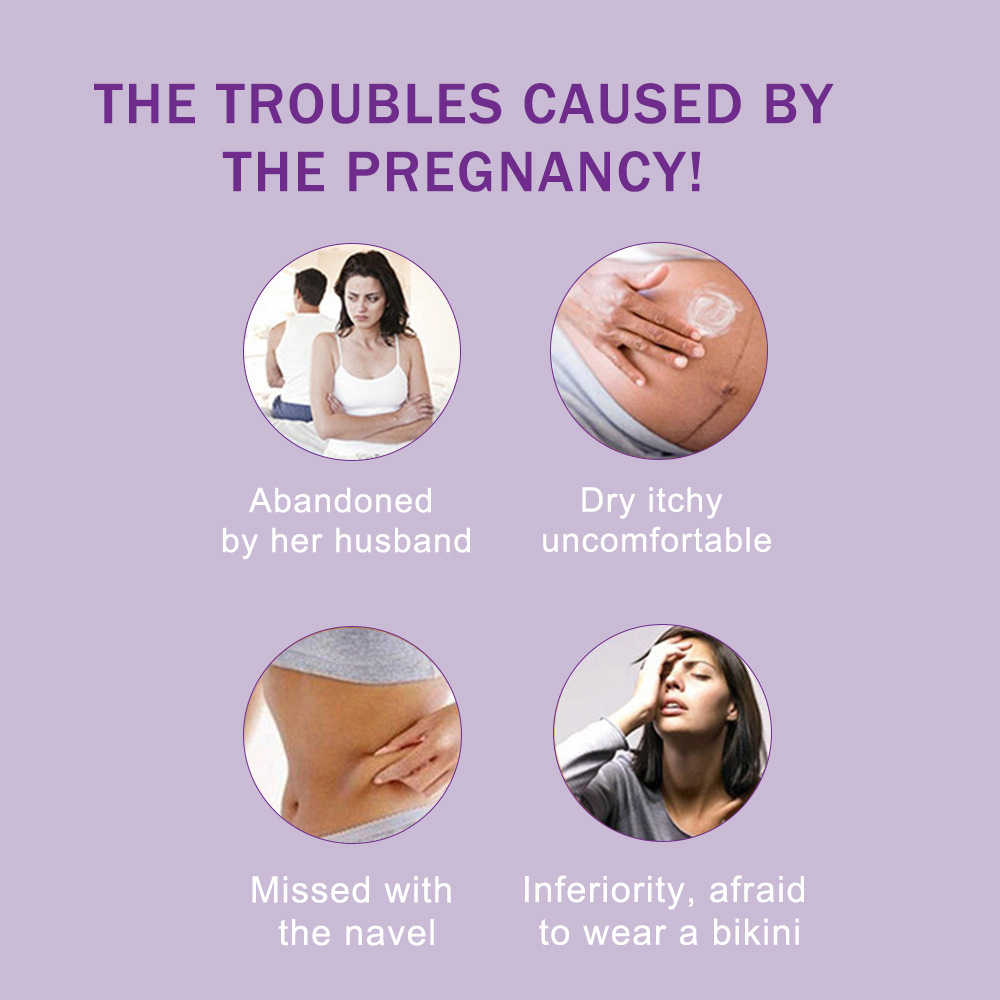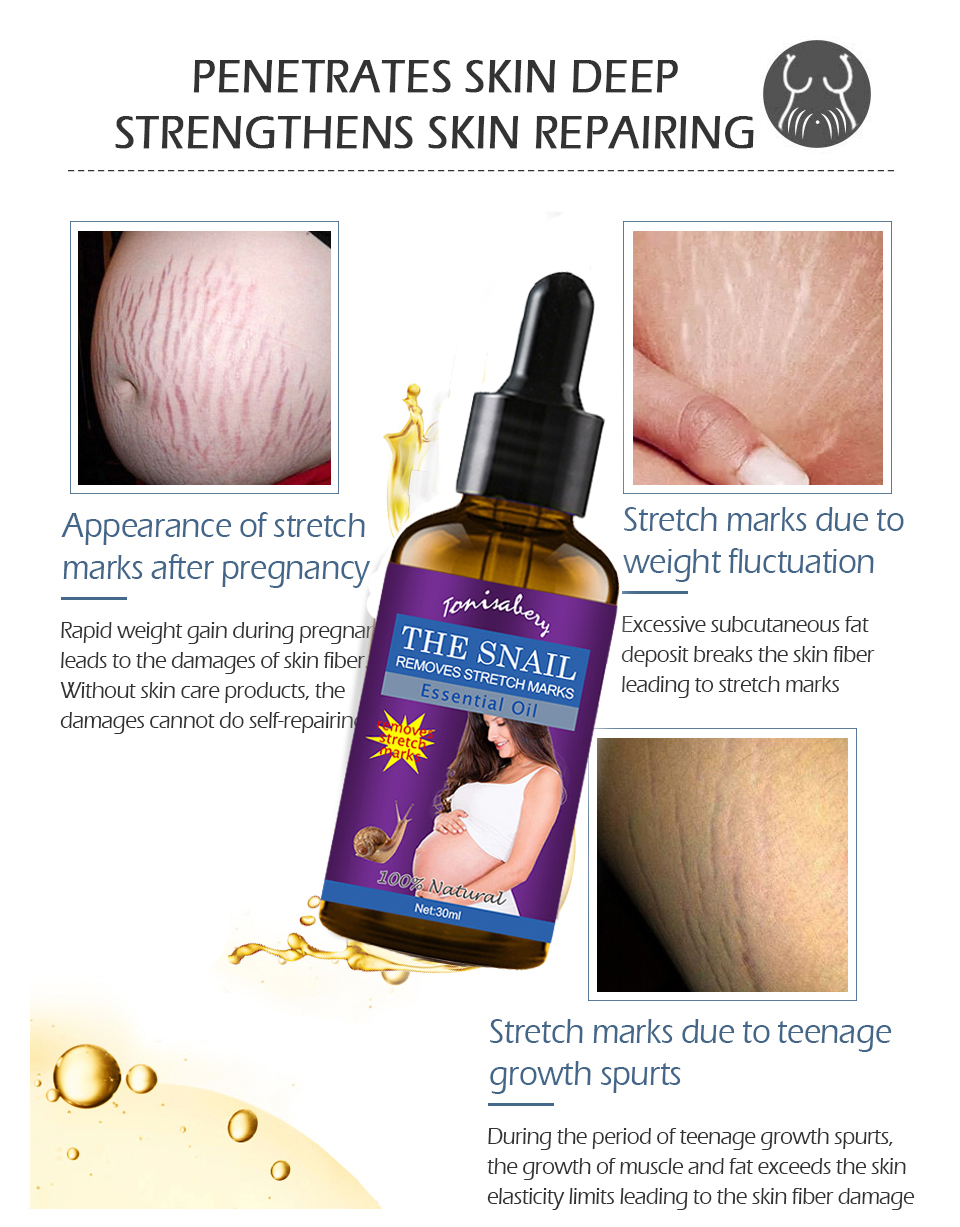 Care for Various Skin

It can not only help but also remove pimples and acne, promote metabolism, eliminate toxins, also stretch pores, lift and tighten skin, make the skin more compact, help keep skin hydrated, supple and elastic.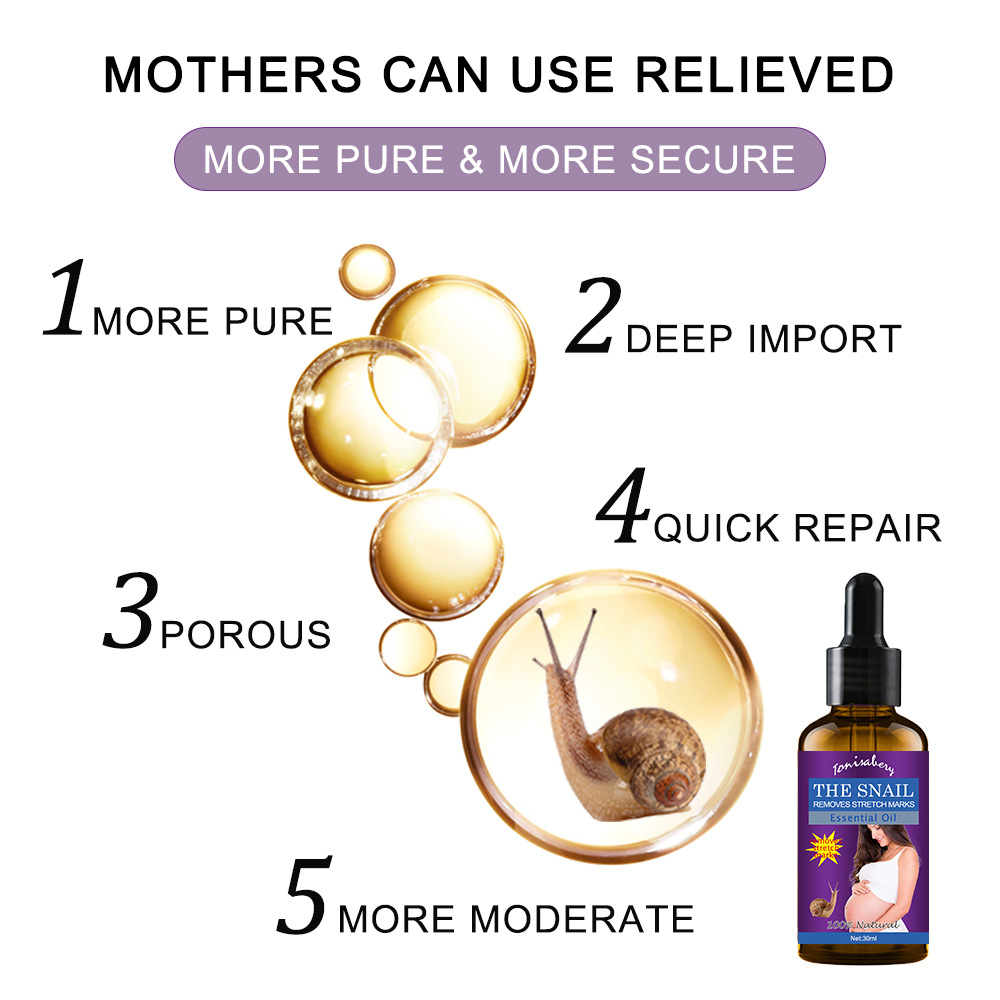 Safe & Natural Extract
This is a new generation of natural extract that will not damage the skin, including snail mucous extract, orange oil, rosehip oil and grapeseed oil. Encourage skin resilience by imparting deep moisture and hydration, while infusing your skin with essential fatty acids, antioxidants and powerful plant nutrients.
Customers Feedback
How to Use
Clean firstly (preferably after bathing), then cover the stretch marks with a hot towel, apply the product counterclockwise until absorbed and massage clockwise for 5-10 minutes. The quantity of the product is based on the area. Twice a day.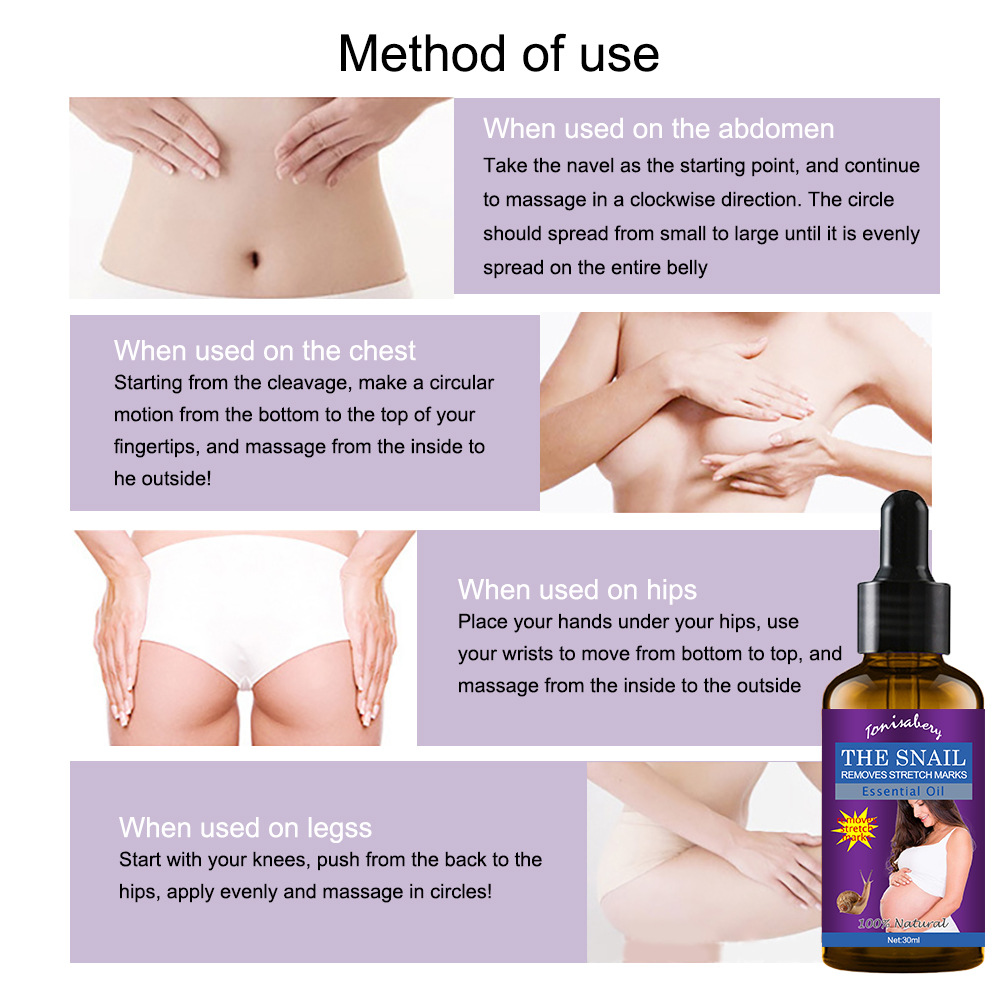 The secret is the same as your skin, but also can help you lift some of our stretch marks and brighten the skin with a single push, a powerful black one unit for your body.