Multi -functional function: The body washing device can be used for cleaning or massage the body. It can also help you not be scrubed with your arms, arms, backs, feet, etc. This is a very practical tool or bath when you shower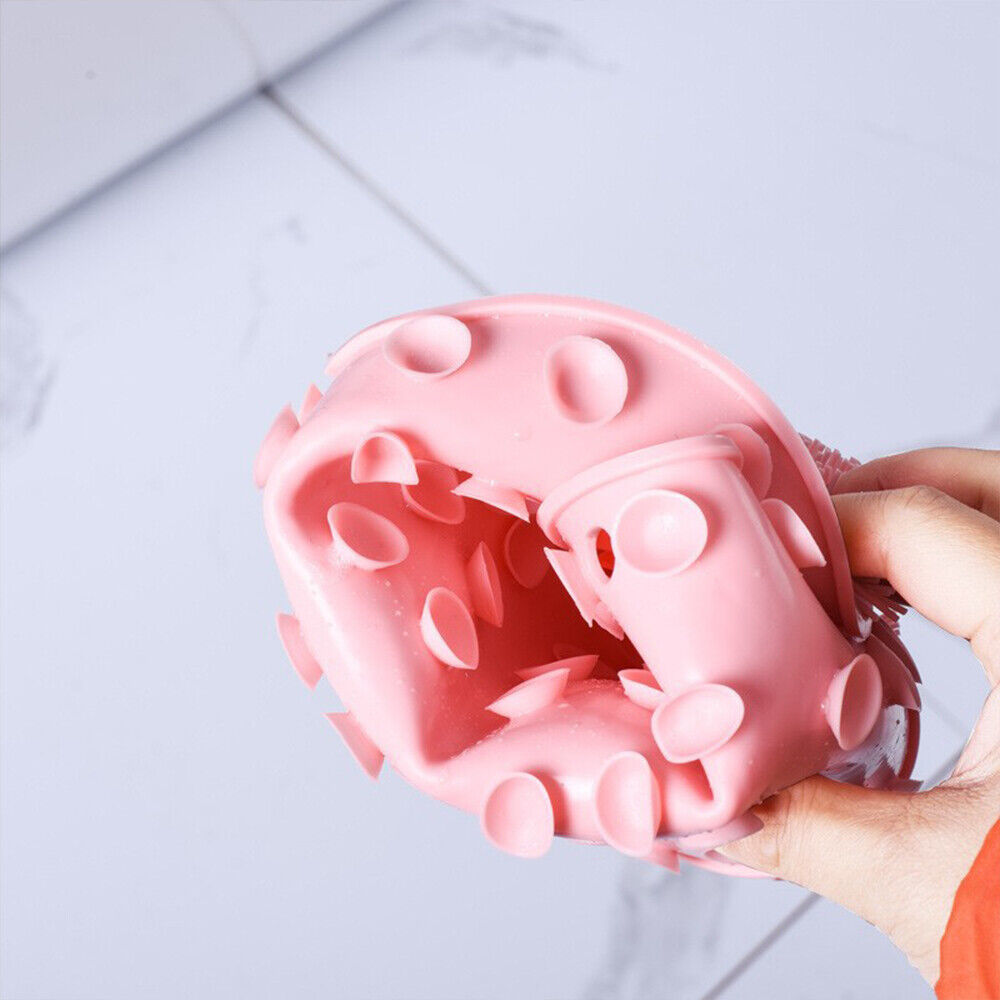 The suction cup used for reporting: The massage pad has many suction cups on the other side. You can stick it to the wall or floor with a strong force instead of worrying about its fall, stability and not sliding, and then it will work in the shower.

Reasonable design: There are two types of brushes in foot massage, which can play different roles in the curve suitable for back and feet. The longer brush is suitable for you to use short toes to clean your feet. smooth

Relax yourself: The cleaning device of the shower foot is made of soft TPR material and about 30 x 23 cm/ 11.81 x 9.06 inches. This is very comfortable. You can use it for a long time or work at home to relieve your feet with your feet.

Save labor: The body showering field washing device can save labor, because you do not need to bend to clean the body, so it is very suitable for the elderly, pregnant women and other difficult people to move.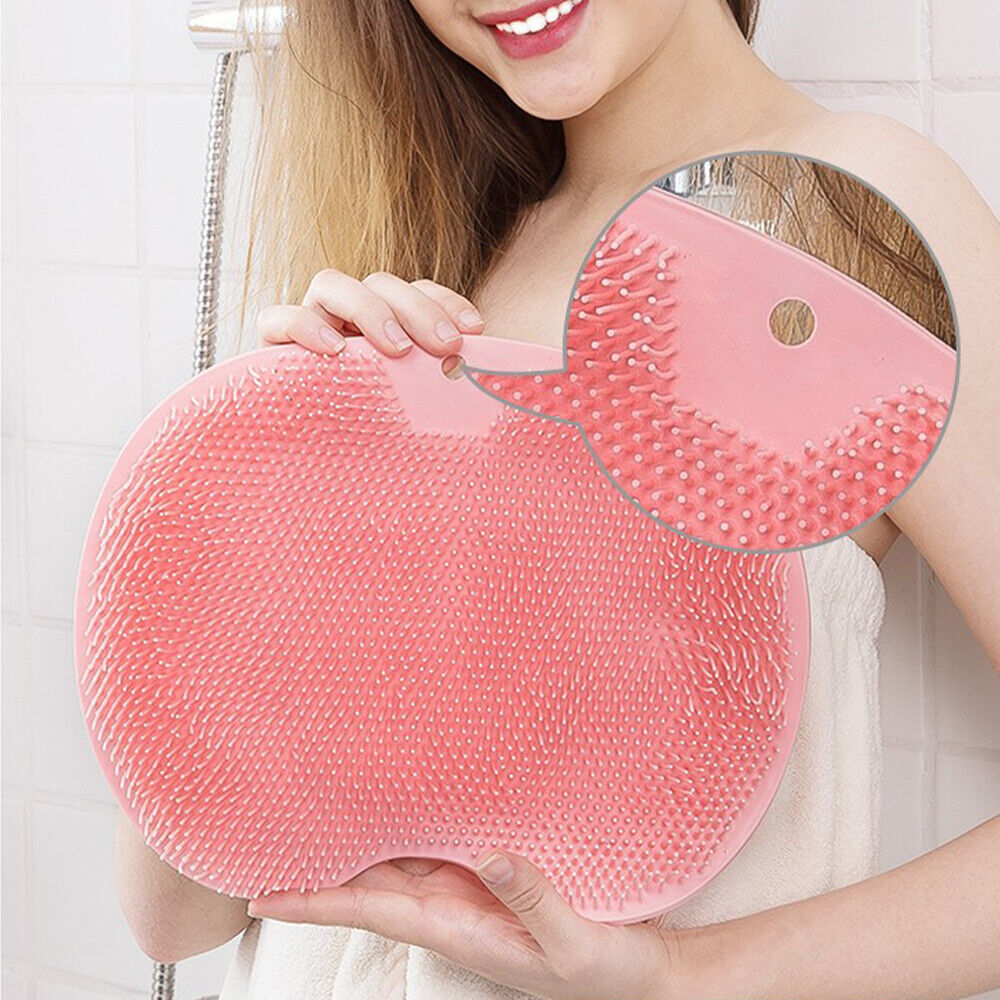 Material: Silicone
Weight: 140g
Color: pink/blue/gray
Size: 30 × 23 × 3cm