Lasher instantly upgrades your eye makeup with BEWITCHING, SEXY eyelashes.

Our Magnetic Lashes Clip is made of premium stainless steel alloy with strong magnetic force, which allows us to automatically grab magnetic eyelashes instead of manually clipping.

In this way, applying magnetic eyelashes is like a piece of cake - Just attach, clip & release!

Lasher features 2 functions - Applying magnetic eyelashes & Curling. Curvy clamp design is also for further curling after applying magnetic eyelashes.
Engineered with soft magnetic strips, Lasher never hurts your eyelids while protecting your fragile eyelashes.
❤ Which brand of magnetic eyelashes does it work with?
Lasher works with any eyelashes including magnets.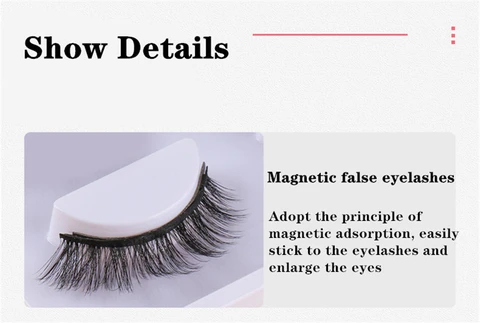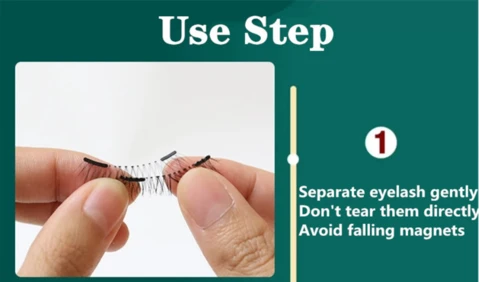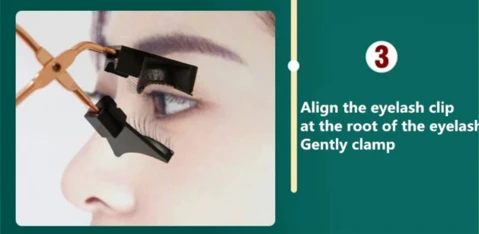 FEATURES:
2-in-1 Lasher
Apply magnetic eyelashes while lifting/ curling lashes in a second!
Strong Magnetic Force
Magnetic strips automatically attach

magnetic eyelashes at the correct angle. Easy to

grab and remove eyelashes.
Easy to Use
Shorten your eye makeup routine by simple steps: Attach, clip & release!

Safe to Use
Ergonomically designed with

a soft magnetic strip to avoid hurting your eyelids while protecting your fragile eyelashes.
Universal
Lasher fits any eye shape

& works with any magnetic eyelashes.
Durable & Waterproof
Made of premium stainless steel alloy.

DIRECTIONS:

Place eyelashes onto the magnet part of Lasher. Be sure the magnetic strips face each other.
Move Lasher toward your eye and keep its arms above and below your real eyelash.
Gently touch the top arm to your eyelid, close the bottom arm. Now release Lasher.

SPECIFICATIONS: Materials

Magnetic Lashes Clip: Stainless steel alloy, Soft magnetic strip
Magnetic Eyelashes Set: High-grade fiber