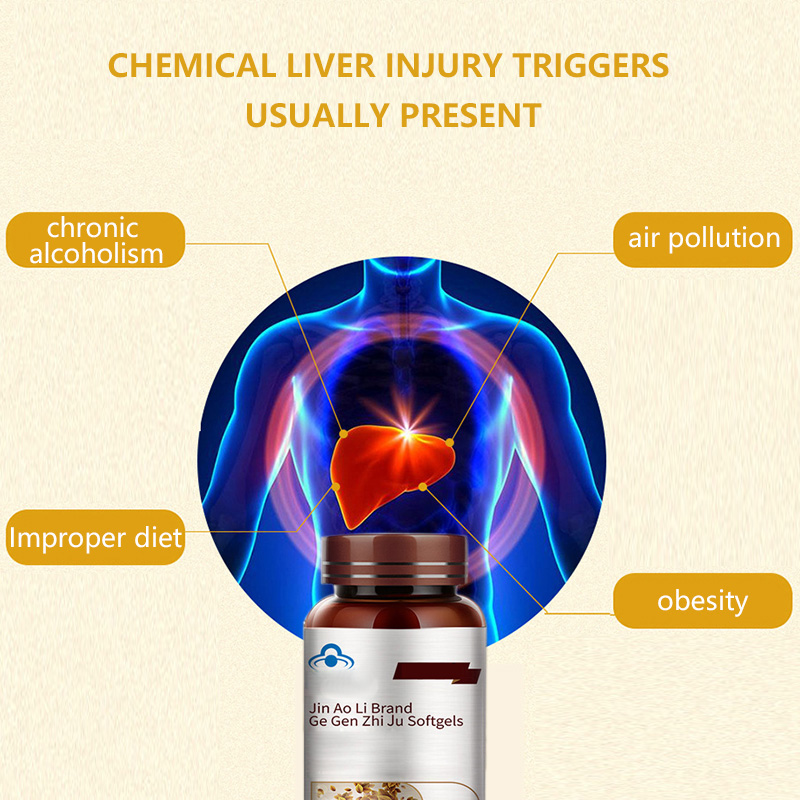 Provides Daily Detox and Liver Cleanse: Boosts the liver's metabolic capacity, supports waste-eliminating bile production and overall liver health.
Supports Your Liver Cell Health: Addresses free radical damage in your body and prolongs cell life, helping protect your liver cells and enzymes.
Selected high-quality Raw Materials (pueraria root extract, aurantium seed extract), natural excipients (soybean oil, gelatin, purified water, glycerin, cocoa shell color). The content of flavonoids per 100g is 510mg. With 60 capsules per bottle, the unique blend provides plant-based support for broader liver health.
2 Times a Day, 2 Capsules Each Time,Significant improvement after one month of use: This product has auxiliary protective function against chemical liver damage, and is suitable for people who drink and socialize, people who stay up late, and people who are daily health care. Not suitable for infants, pregnant women, breastfeeding women.
Quality and Safety: Manufactured in a cGMP Good Manufacturing Practice certified facility, the herbs used are rigorously tested for identity and strength, and clinically studied for safety and efficacy through recognized clinical protocols and highly sophisticated instrumentation.