🔥🔥 Features:
● Gentle ingredients that won't damage hair. It smells fresh and is safe to use.
● Straighten long hair, soften, hold and condition 3-in-1 for healthy, strong hair.
● Simple operation, DIY straight hair, save time and effort, easy to use.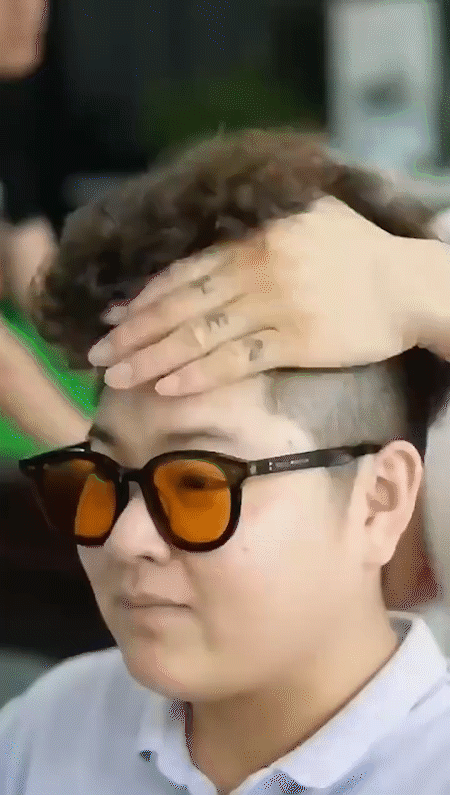 👱🏽‍♀️【NEW Protein Correcting Hair Straightening Cream】— Protein correcting hair straightening cream made with active nourishing ingredients such as citric acid, glycerin, cetyl alcohol. Hair Straightening Cream make frizzy, curly or wavy hair completely straight while maintaining hair health.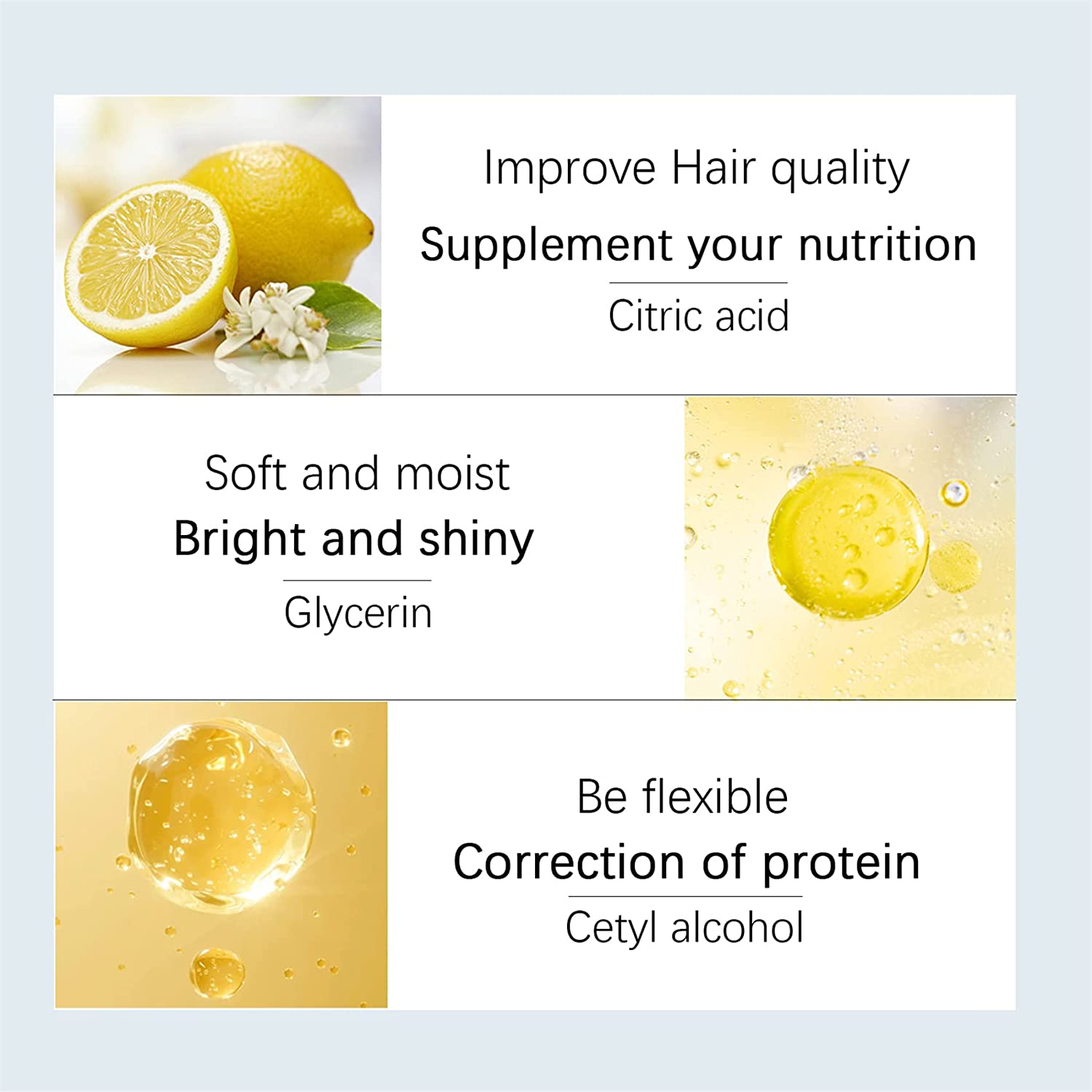 👱🏽‍♀️【Instant Hair Straightening】— Without the use of harmful heated hair straightener or expensive salon visits, it is specially formulated for turning thick, curly, and unruly hair into silky straight hair in 3 seconds.
👱🏽‍♀️【Easy to Use】— Designed with a built-in styling brush for easy and even application on each strand of hair directly, also for taming your tangled hair.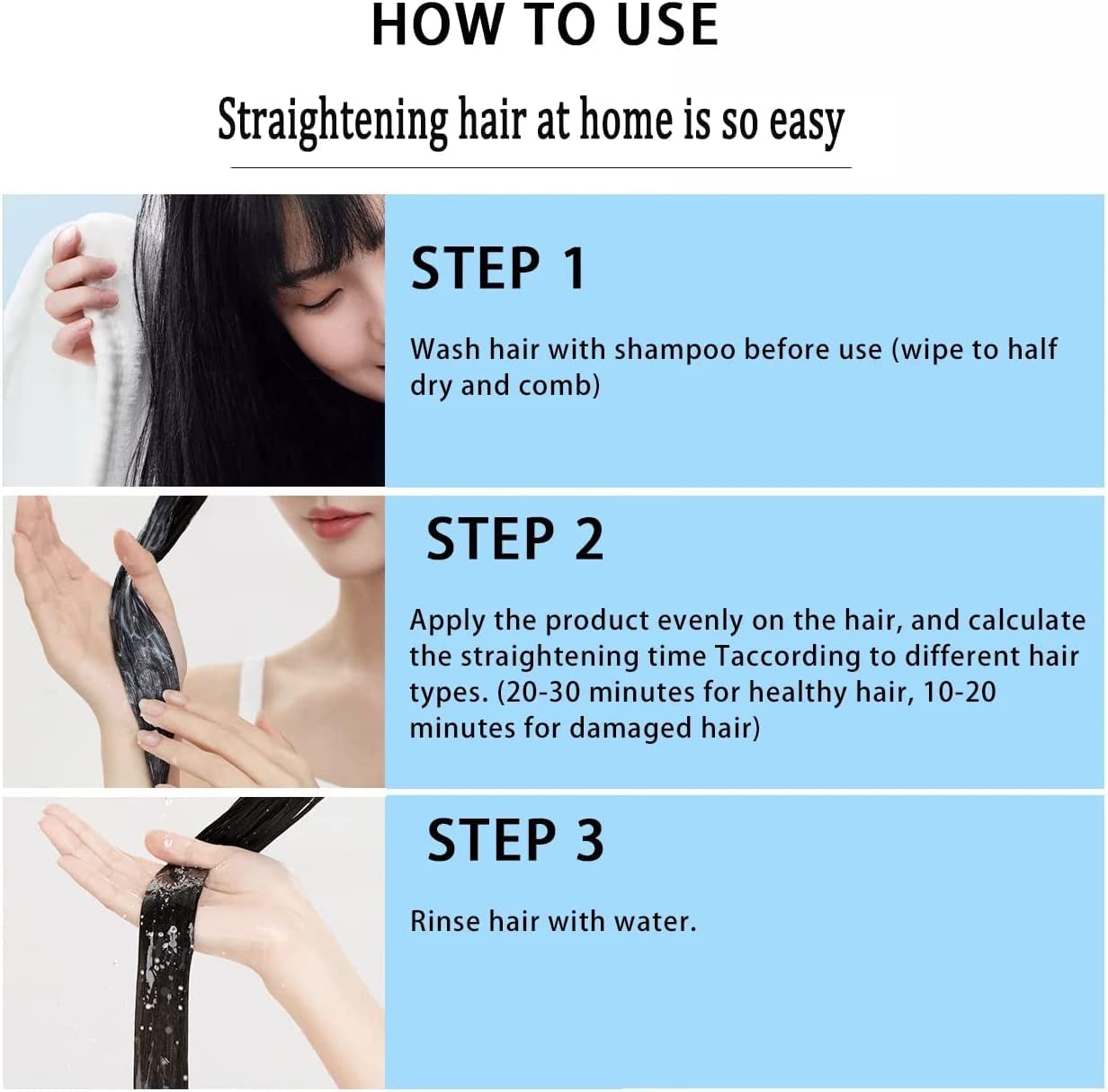 👱🏽‍♀️【Suitable for All Hair Types】— It is suitable for all hair types, especially for curly and damaged hair, protein hair straightener cream can strengthen hair elasticity and smooth dry hair.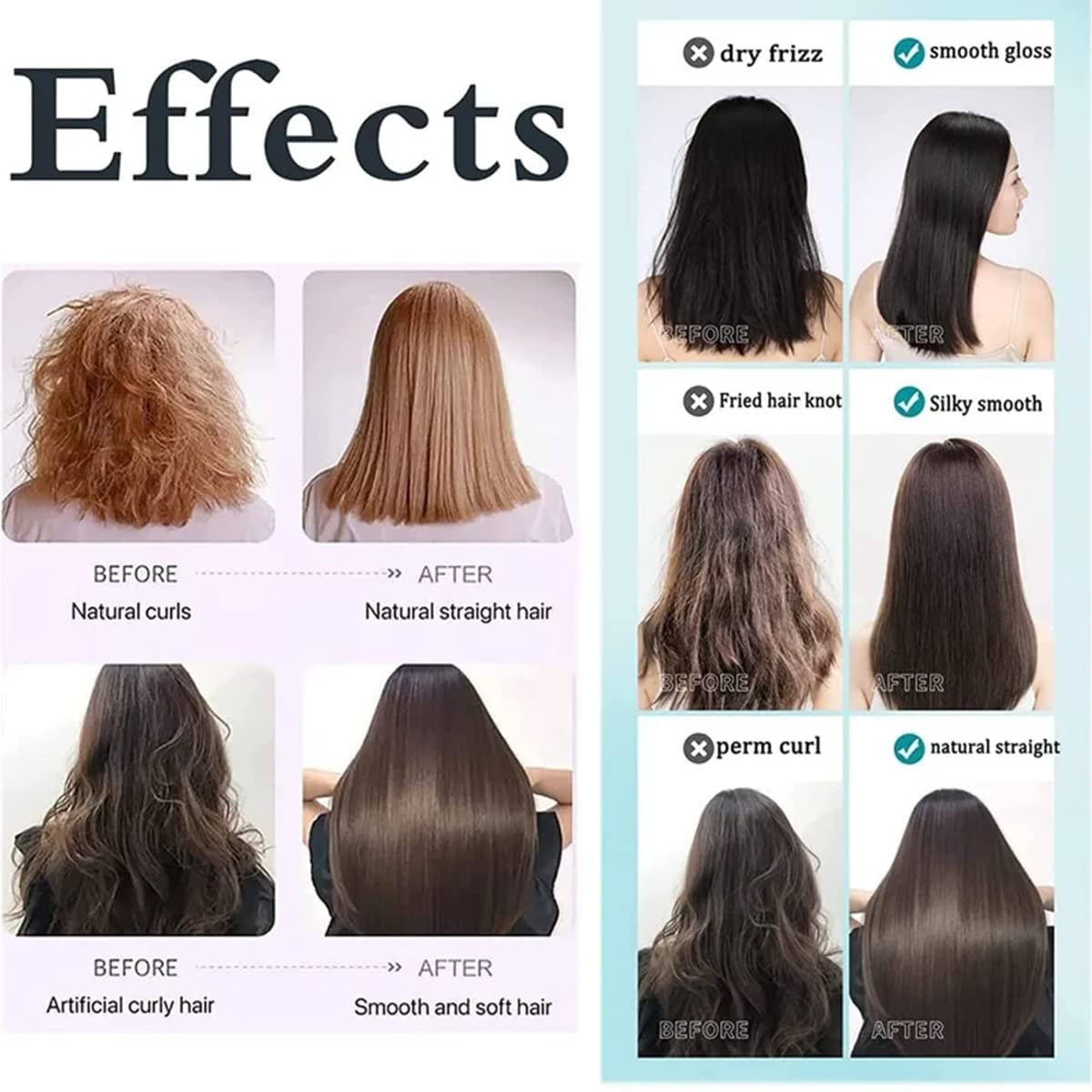 Hair length selection
The number of times a bottle of straightening cream can be used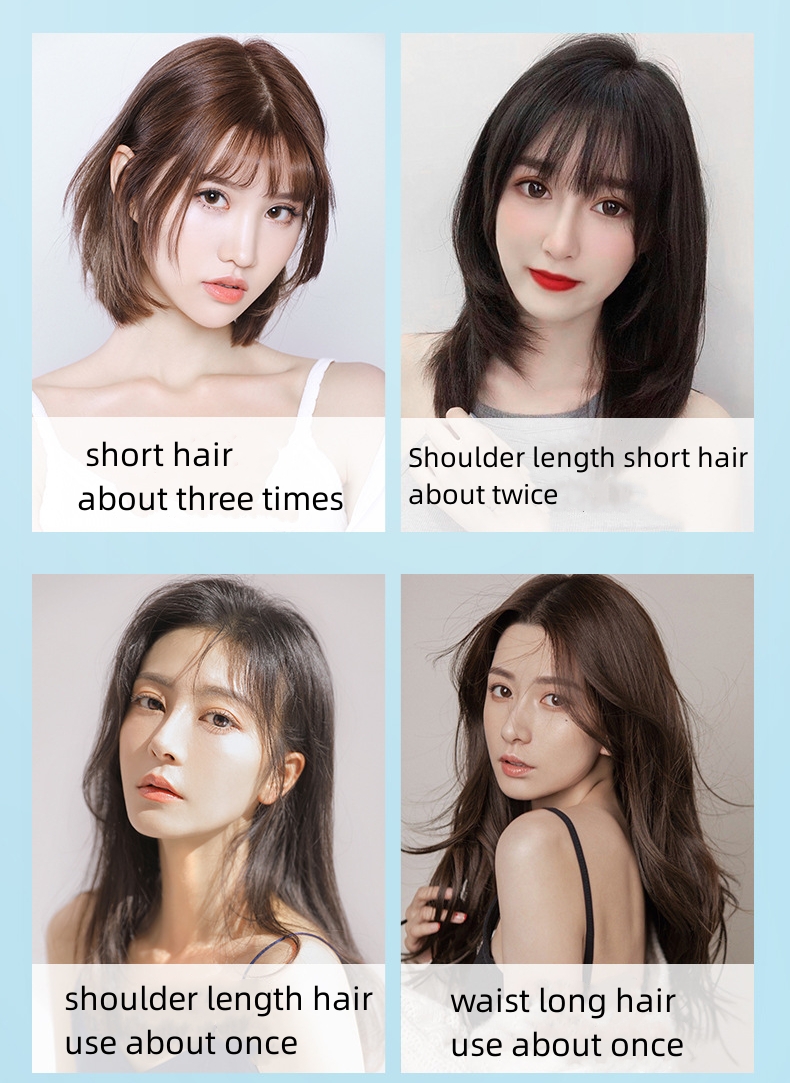 🔥🔥 Warm Tip:
The above dosage is for reference only, the actual amount should be determined according to the amount of personal hair.
🔥🔥 Package includes:
● 1/2/3/4/5 pcs * Protein Correcting Straightening Cream. Each box also comes with four piece hair coloring set-Disposable gloves, comb, earmuffs and apron