Safe to Use for Armpit, Bikini Lines, or Elbow: We use skin-safe natural material with an innovative and advanced formula for this whitening cream to evenly and gently improve uneven skin tone, and insist on using it to whiten the skin.
Easy to Use: The product can easily cover the most difficult and sensitive areas, such as the armpit, bikini lines, elbows, and toes.
Milk Texture and Lightweight: It is easily absorbed by the skin and will not bring any burden to your skin with continuous moisture and whitening.
Great Care for the Whole Body: This product is aiming to brighten and moisturize dull or dry skin, especially the areola, nipples, groin, knees, neck, legs, etc., making your complexion brighter and more confident.
Weight: 60ml / 2.1FLoz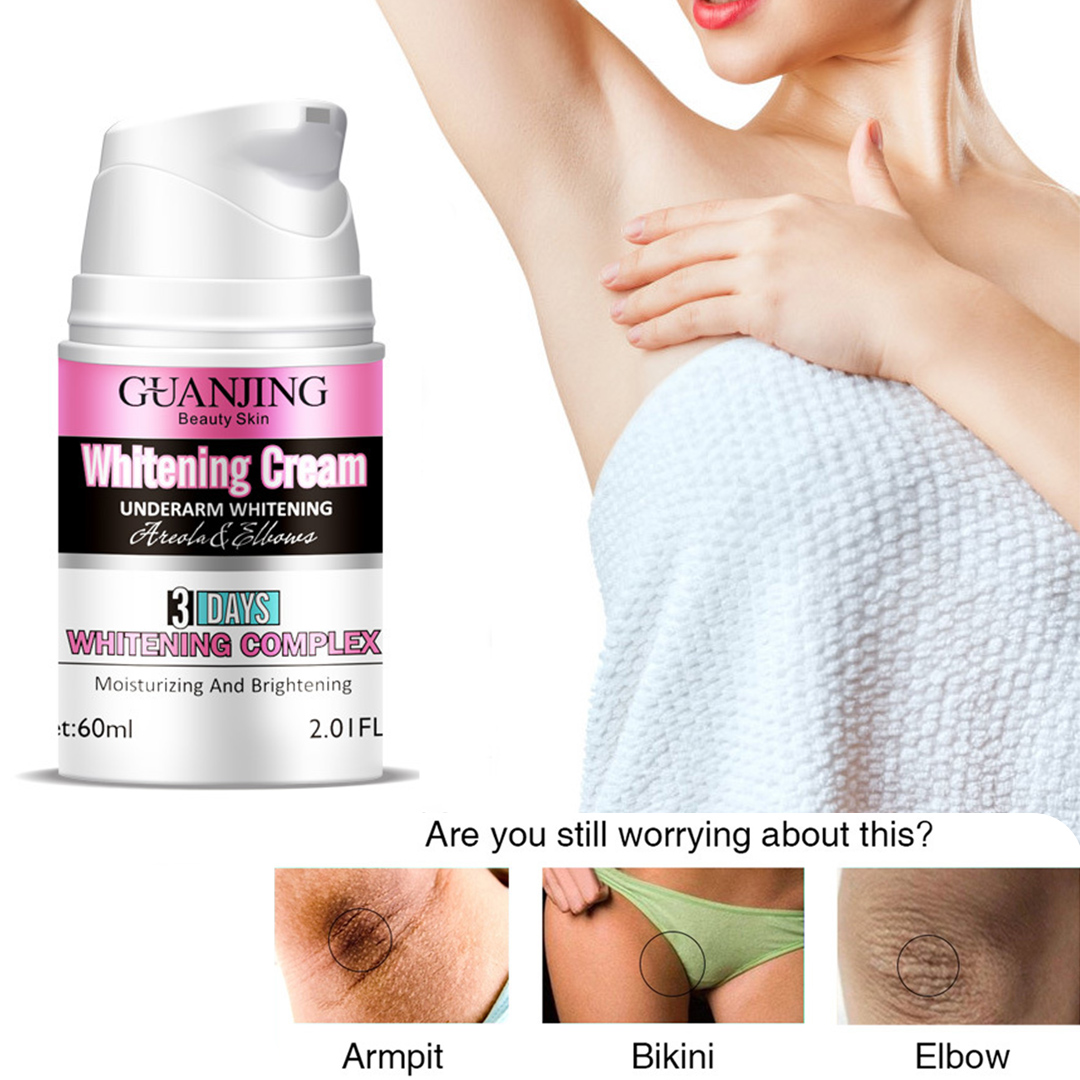 How to Use?
Step 1: Clean your skin and dry first.
Step 2: Apply an appropriate amount of the cream on the skin and massage it into the skin until fully absorbed.
Step 3: For better results, use twice a day in the morning and the evening.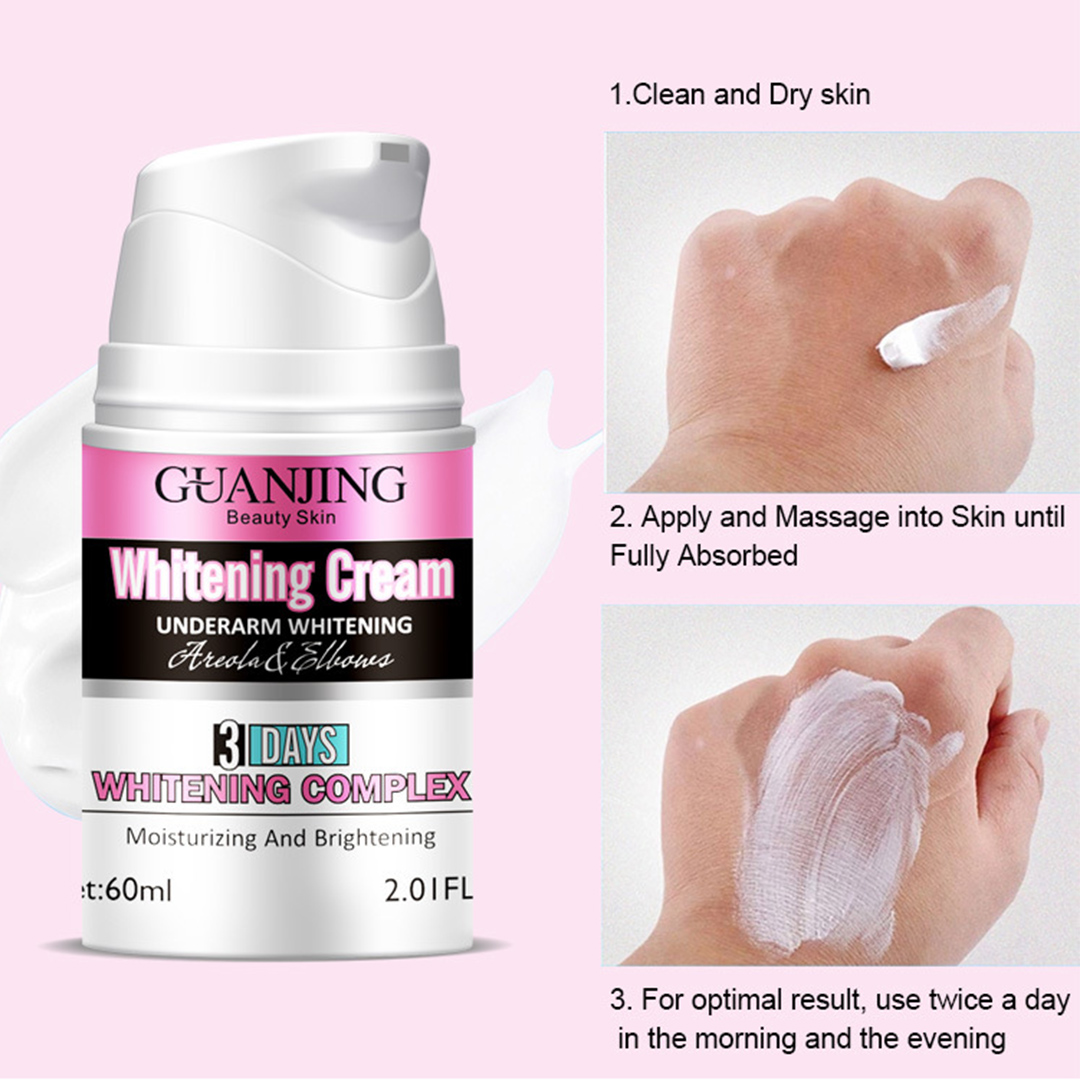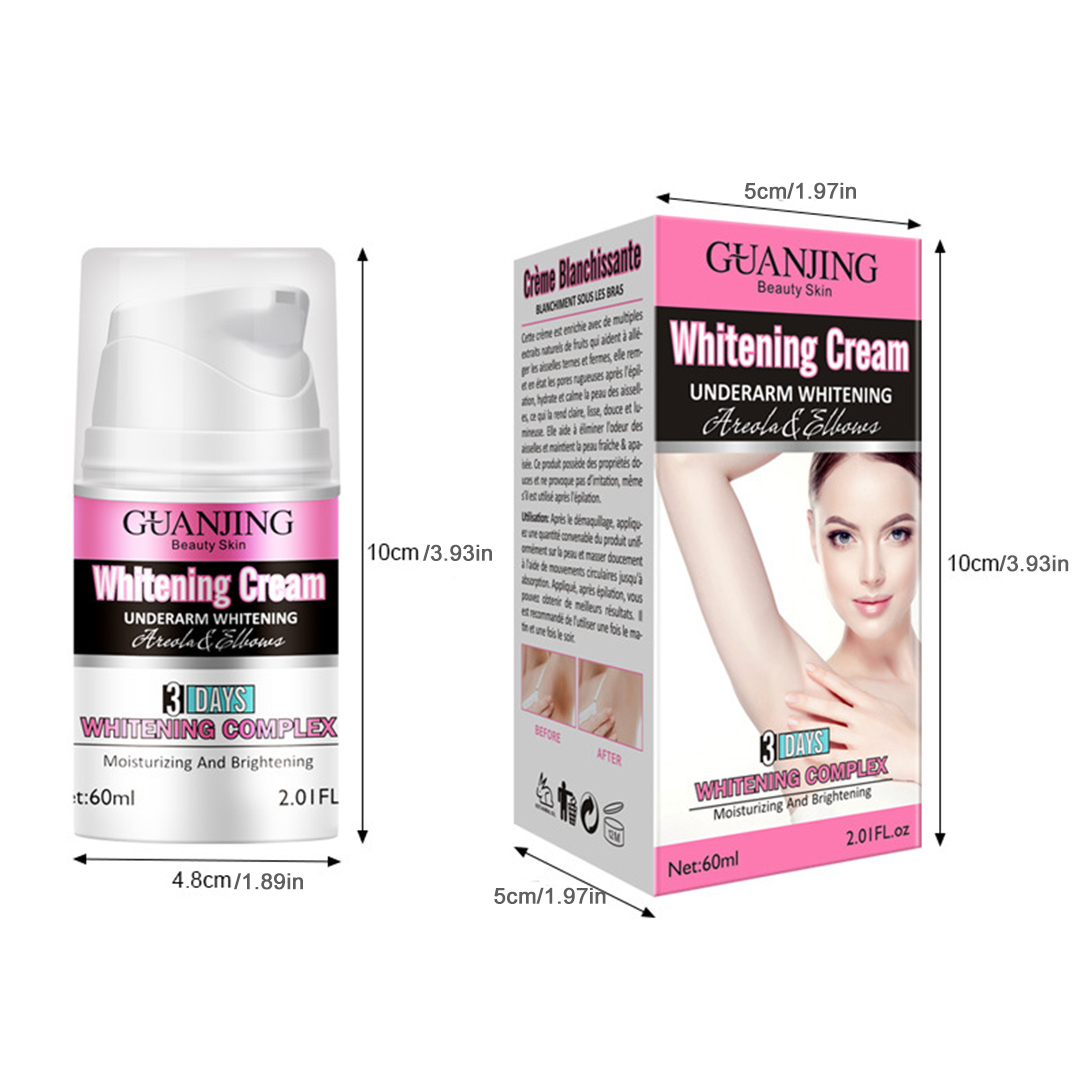 Notice: The actual effect differs from person to person. We do not guarantee 100% effect.