Feature:
❤
Using high-tech biological extraction technology to extract the pure plant factor in cherry cherry anthocyanin,
color white,crystal clear, gently paint, and new human skin.

❤
Have excellent strength, rapid activation of the lips, areola, nipple,thigh and body of any one of the subcutan
eous blood pigment self-synthesis, and unimpeded circulation, drain away the black pigment deposition, so that
the paint on the skin at 1 minute Nenhong a natural pink lip.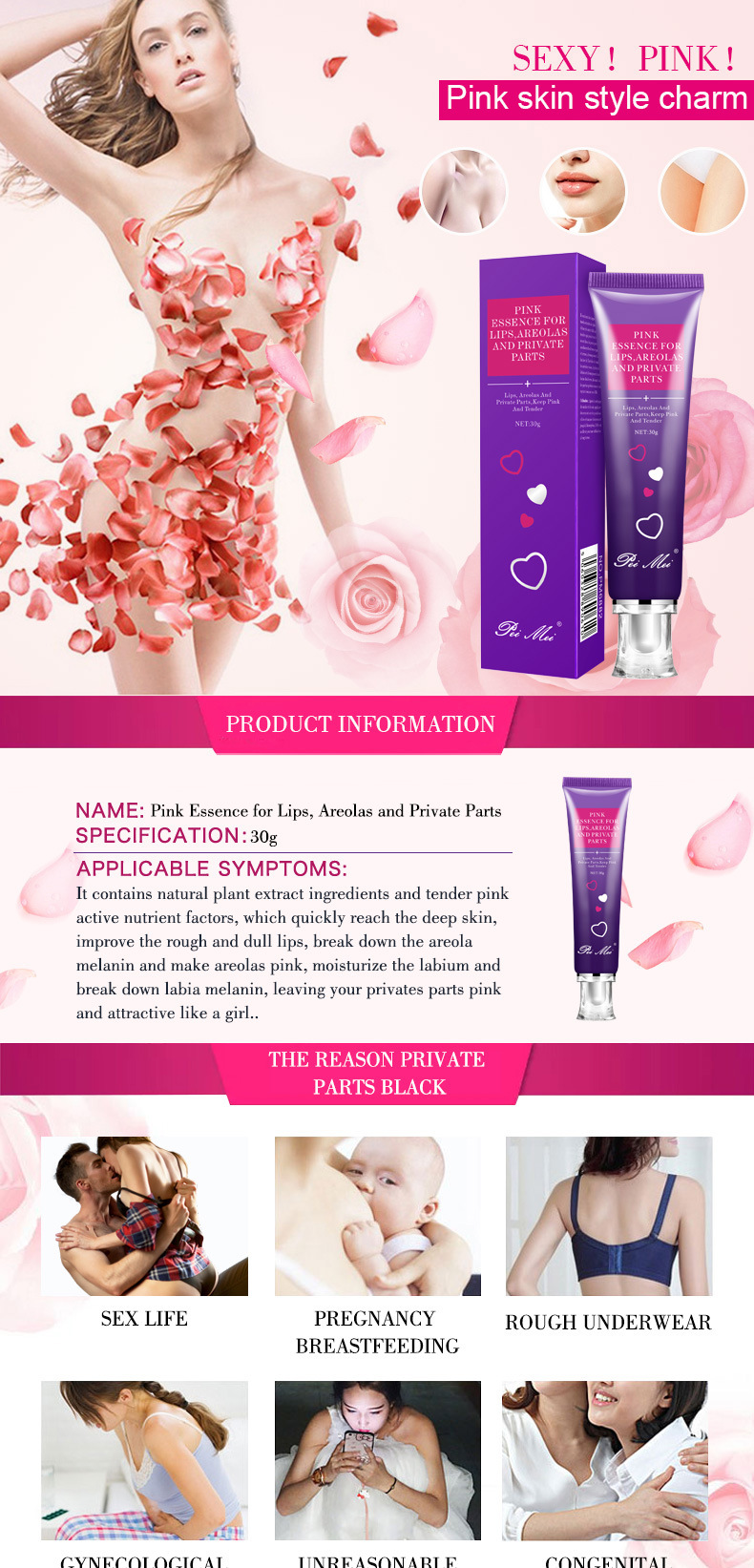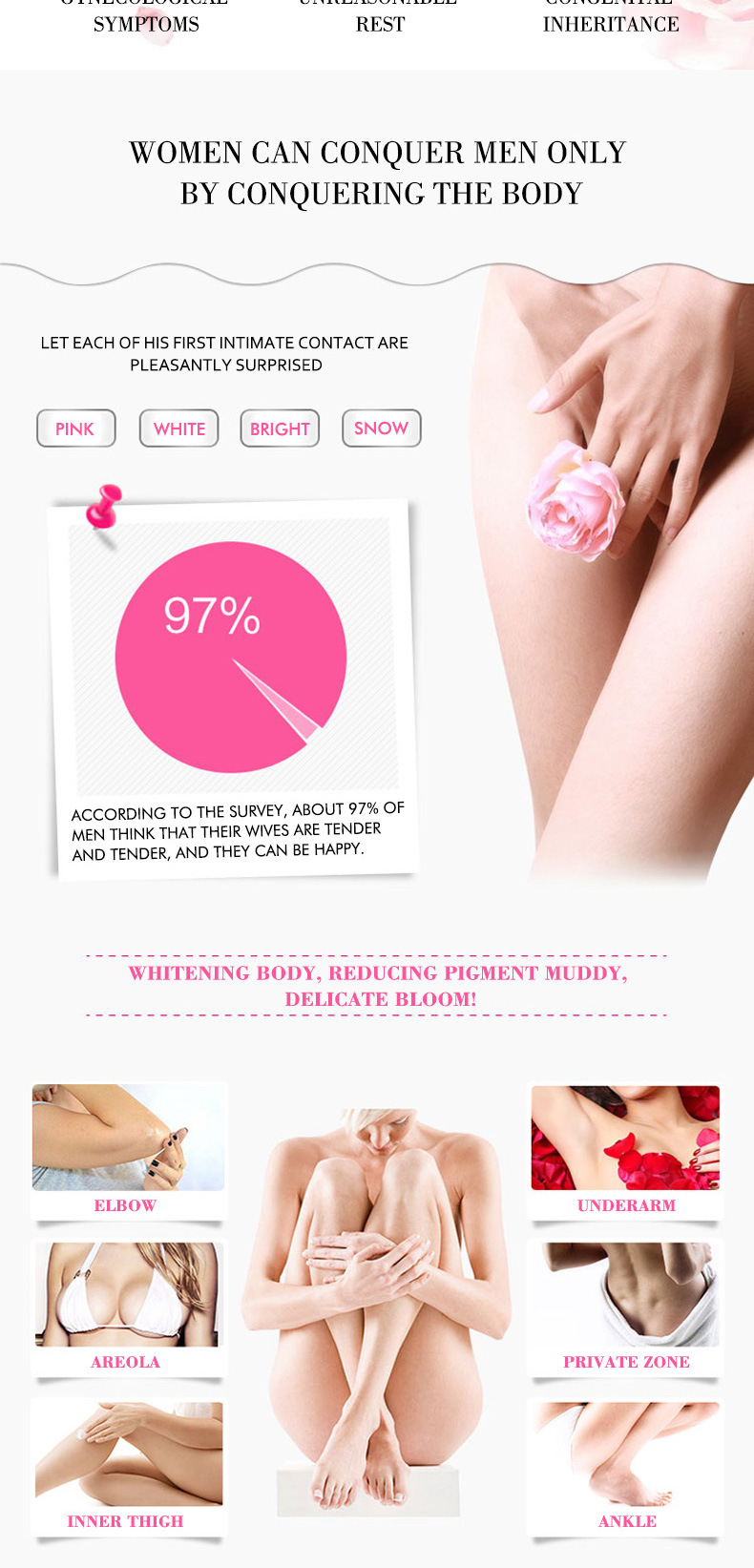 Produced especially to address skin discoloration
Enhances the skin's appearance in intimate areas
Quickly glows up the skin tone, removes dark spots and undesirable pigmentation
Restores skin elasticity
Created to all skin types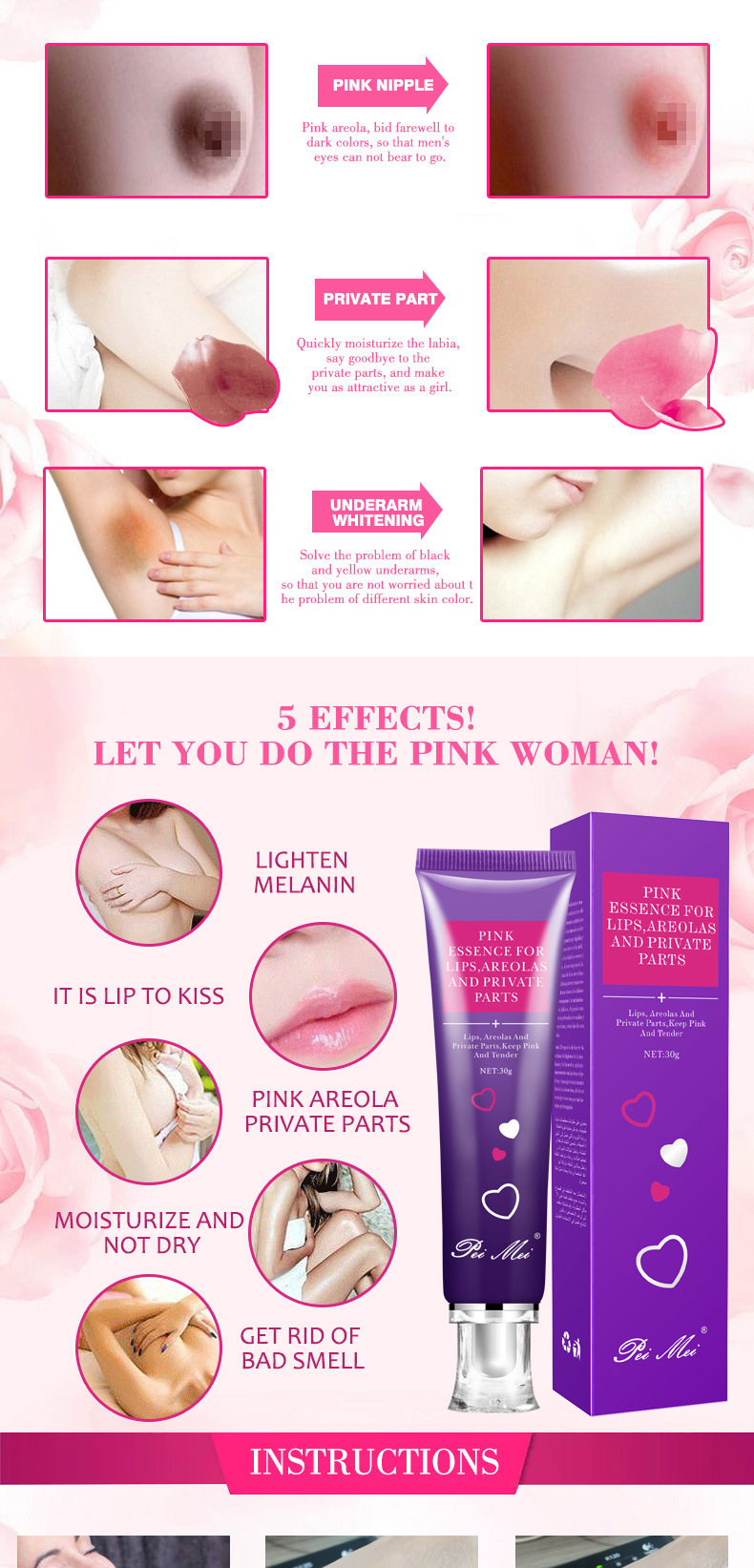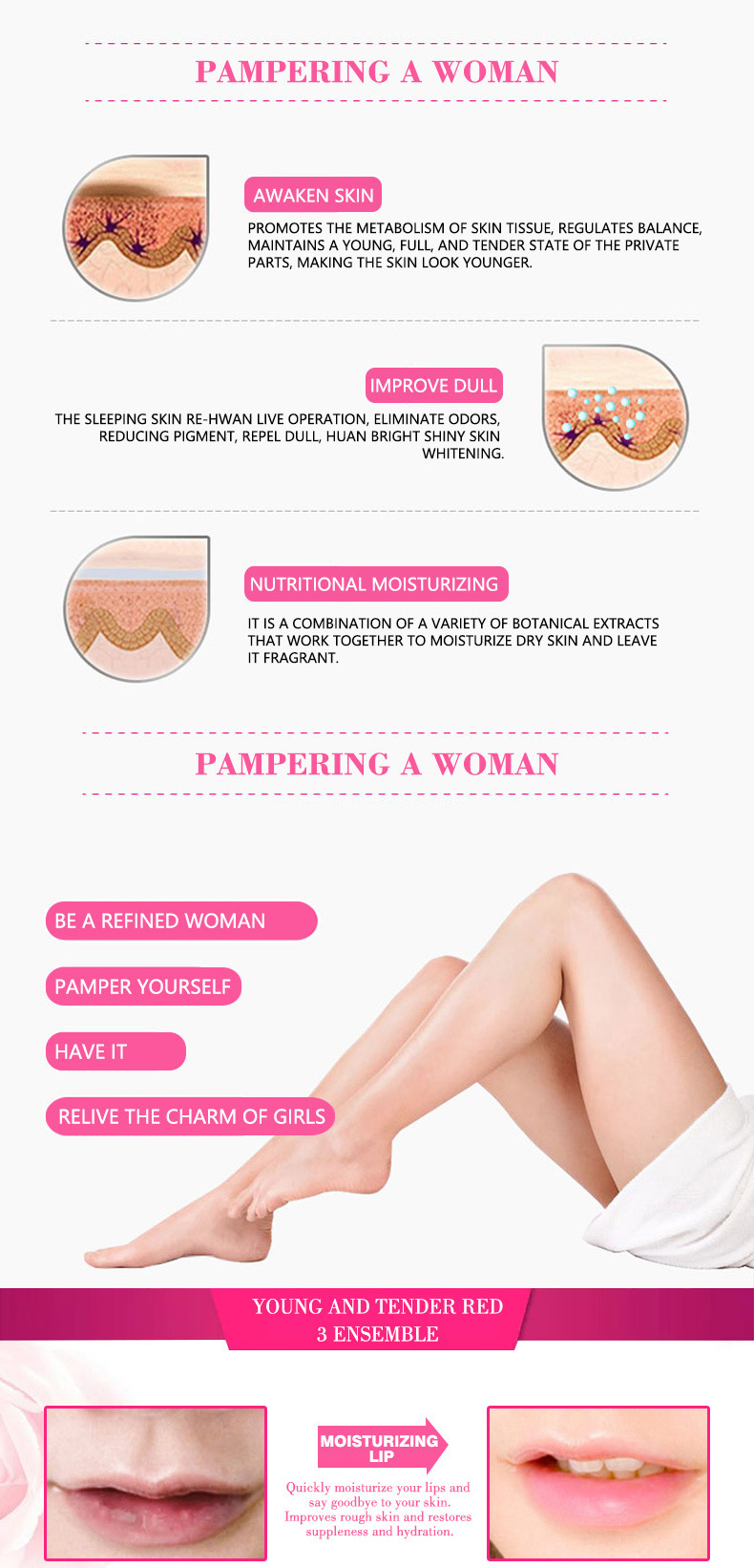 NATURAL &EFFECTIVE INGREDIENTS: Uses carefully chosen ingredients to give you a dark spot cream that
can make your skin stay moisturized, smoother, and radiant

FOR DAY AND NIGHT USE:Our Underarm cream for intimate parts and face is made without using any harm
ful additives so you can use it daily without worries

TARGETS VARIOUS TYPES OF DARK SPOTS:This dark spot cream will keep your skin moisturized all day w
hile keeping an even skin tone that's glowing and looks youthful & fresh all-day

WORKS FOR ALL SKIN TYPES:Dark Spot Corrector Reducer Cream works wonders for both Men and Women
of all skin types. The Dark Spot Cream can be used generously on all parts of the face and body ,Use it for your
face, arms, legs, between thighs, knees, elbows and more.

SAFE & GENTLE:This Dark Spot Corrector Cream does not irritate skin and is extra gentle on the most sensiti
ve skin and areas of your body.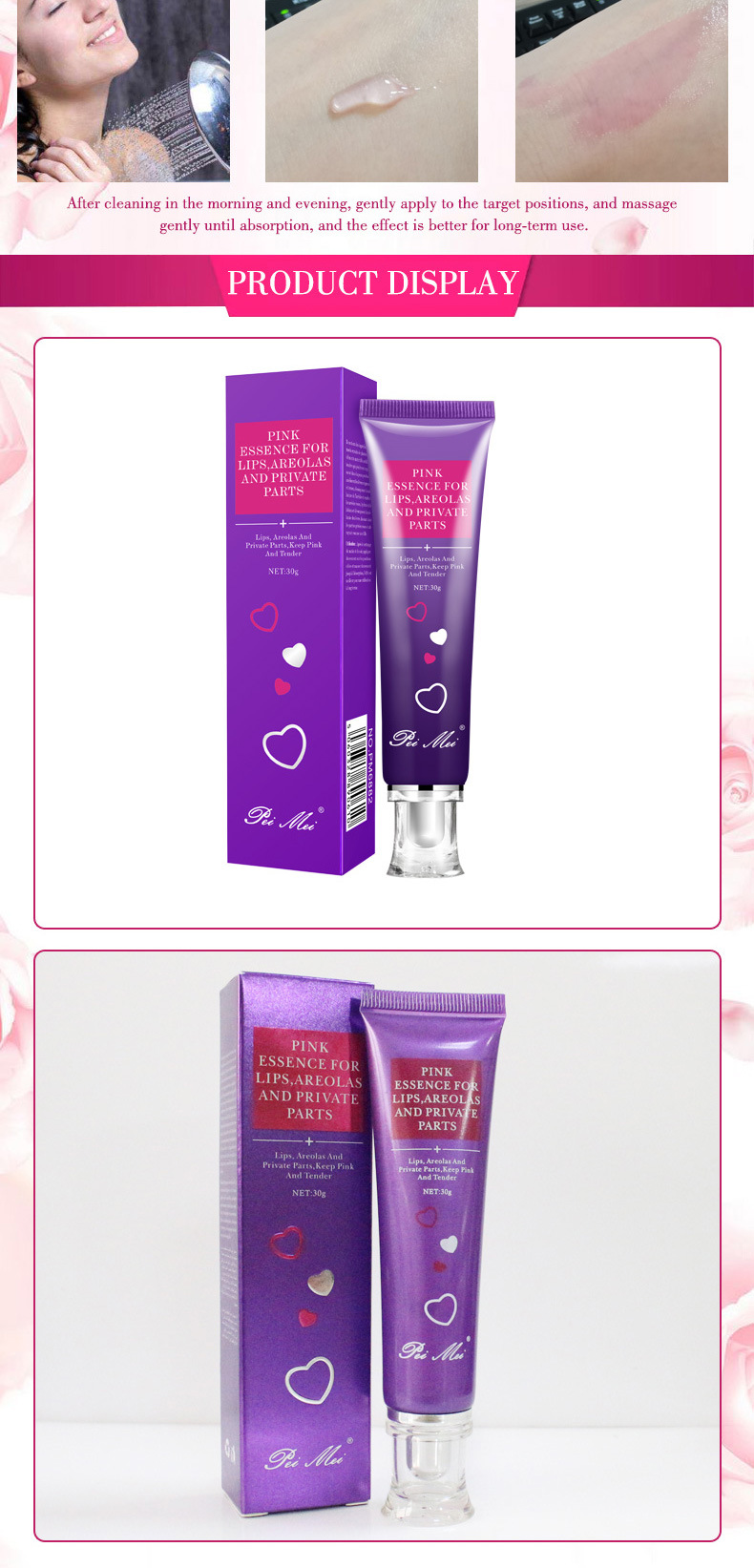 Use method:

1- Sooner or later, after the bath, take the appropriate applied in the nipple and areola and other par
ts, painted red to where to go,usually in about 2 minutes of onset, due to activation of blood circulati
on faster, will feel a mild tingling, this is a normal activity of the role of a normal pharmacological res
ponse, not an allergic reaction, one will be automatically eliminated, but some people do not feel too
obvious, according to the skin's individual differences.

2- Gently massage for about one minute, that rosy, slight fever and other phenomena, which proved
effective ingredients at play, so to promote blood circulation, the continued use of 5-7 days to regain
the pink, rosy, soft; giving brand new feeling.