Stay Cold Longer: headache relief hat uses Expert-grade gel to keep a cold longer time, at least last cold 20-30 minutes. Different from others, our interior gel is blue, it is a soothing color and helps eyestrain relief, it's also more blocking light.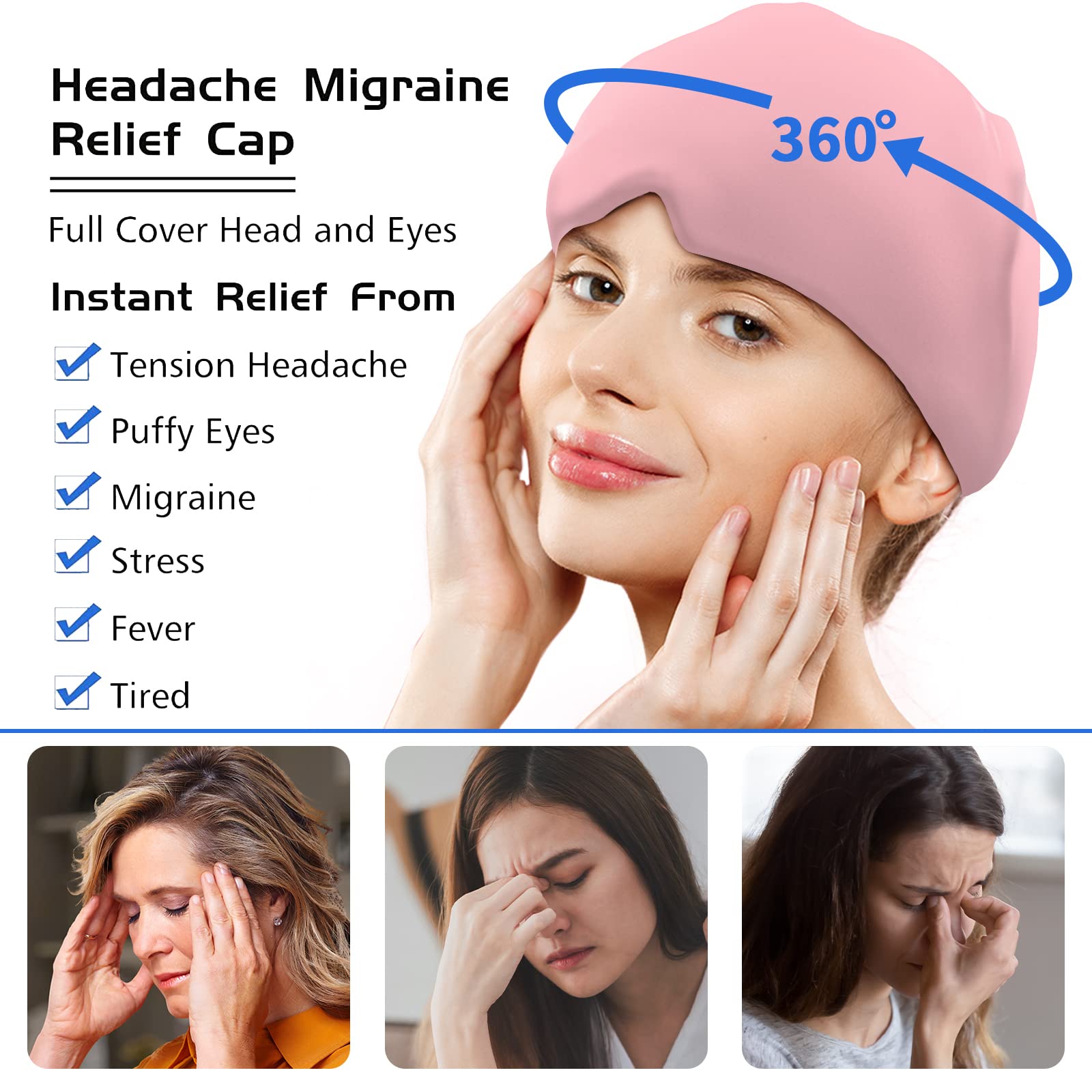 Forehead and Eyes Coverage: This headache hat gel covers the forehead and eyes which is more breathable and comfortable than a gel full cover, not too heavy or cold overload. Helps with migraine headaches stress relief, and you can rest comfortably relaxed.
One-Piece Design: Our migraine ice head wrap is made of stretchable material with strong elasticity to fit all, and doesn't feel too tight or too loose. The wearable slip-on design avoids messy wraps, inserts ice pack troubles, and awkward bands.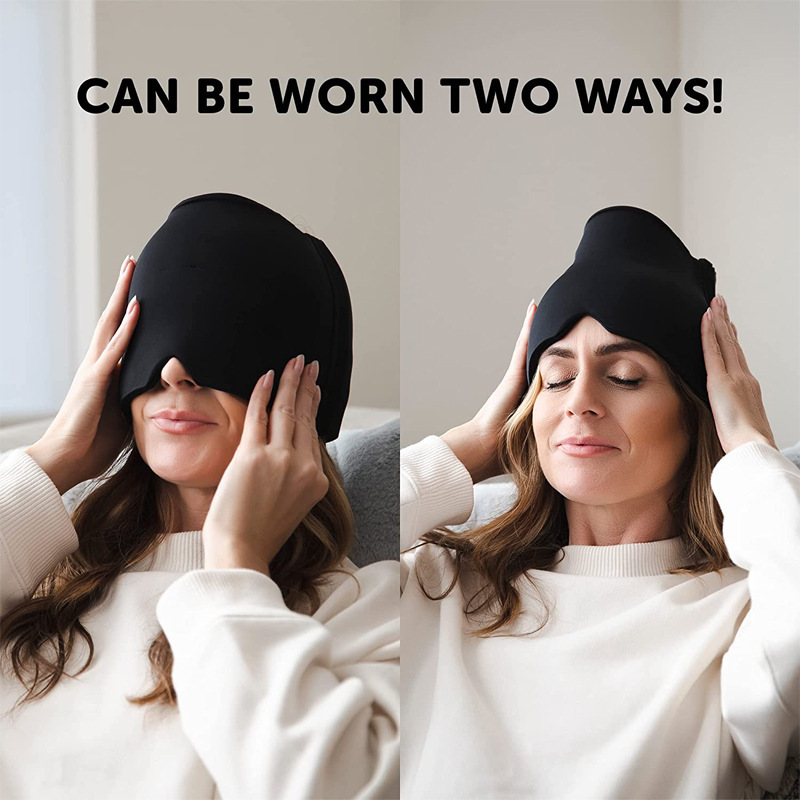 Extremely Comfortable: Our migraine cap is made of super silky and stretchy material, and the gel is very soft and doesn't harden at all even freeze or heat, the pressure is gentle, and no irritating seams or tags. Wearing this ice cap, you will feel pain stress tired instant relief.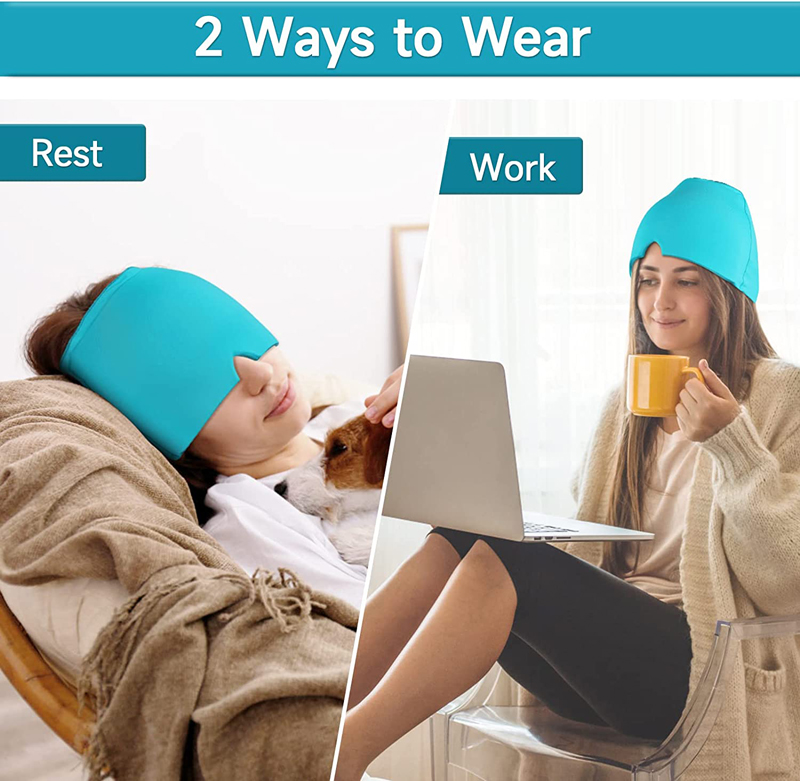 Supports Hot Cold Therapy: Thick ice gel pack for the head works by coldness and hotness to relieve pain stress tension. When you need a hot compress, please heat the headache hat with warm water for not to destroy the gel. and when you need an ice compress, you can keep your headache ice cap in the fridge.