The liquid chunk glitter is very sparkly and gorgeous. Take it to the next level with our Liquid chunky glitter featuring little stars, little moon, hexagons, and dust for an irresistible glow. Our cosmetic glitters are made with designer formulas, high-intensity pigment, holographic shine. There are 8 colors, perfect for gifts and your glitter addiction.

VERY EASY TO USE. GL-Turelifes Mermaid chunky Glitter is a glitter body gel that is sticky, so you don't need to use glue when using it. It can be used directly in the body wherever you want to decorate.

Health and safe ingredients and unique color. Our cosmetic grade glitter is very safe to wear on the skin and is also kids friendly. Our chunky glitter is safe to wear on the skin and will compliment all. Do not fade, Long-lasting, Brighten, waterproof, Easy to Wear, Quickly dry and easy daub dizzy catch, uniform

color.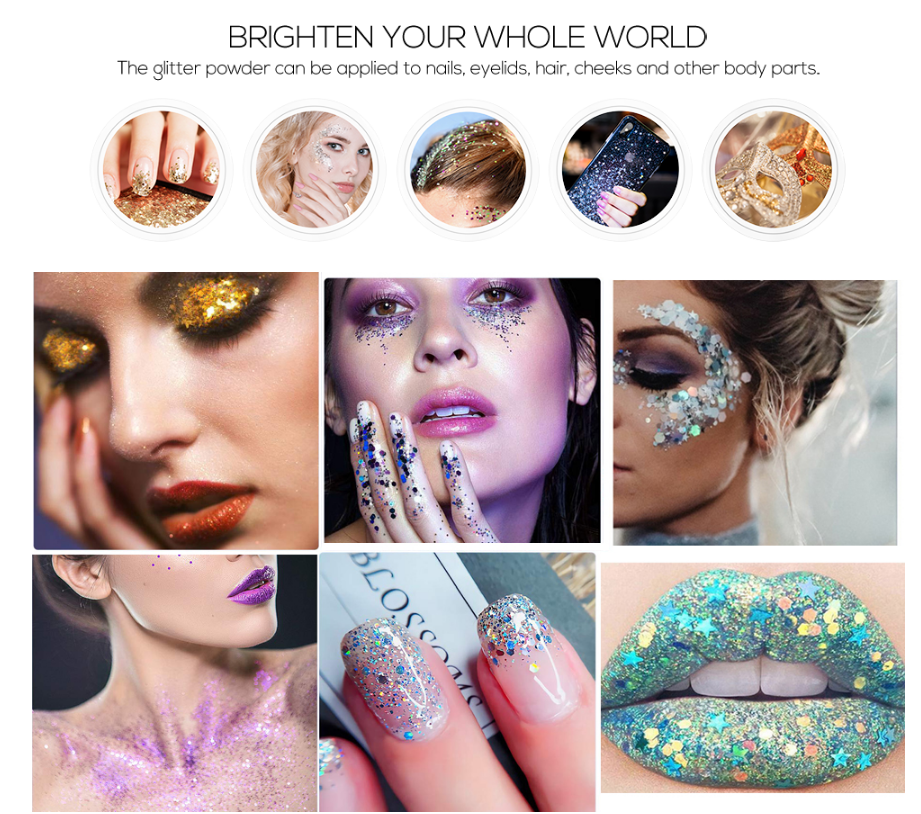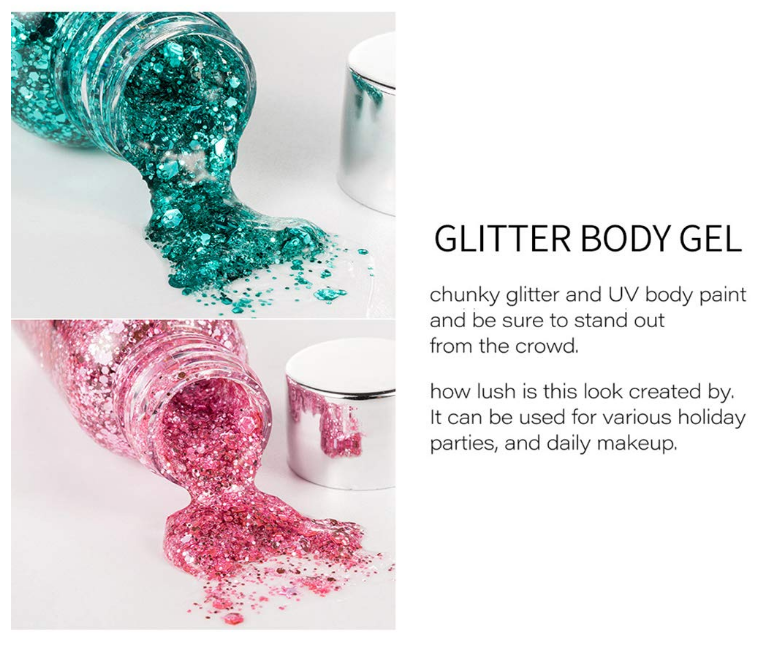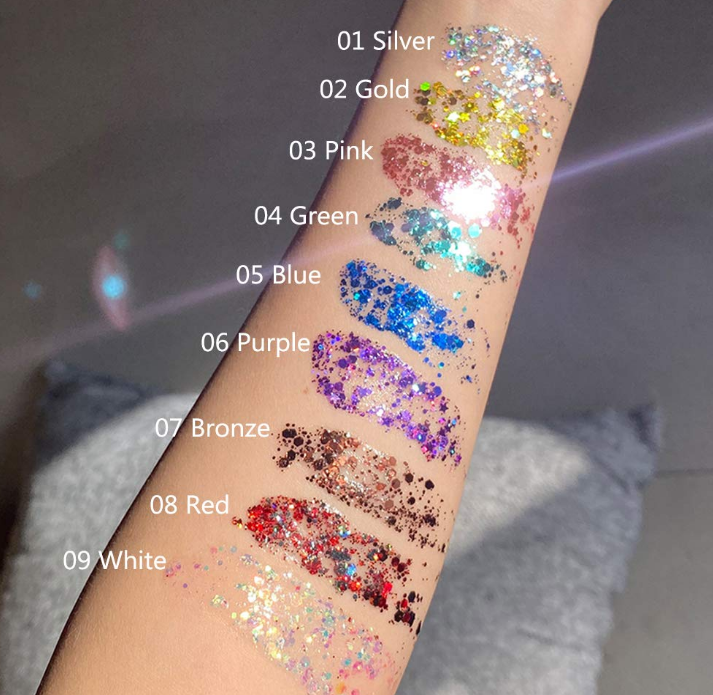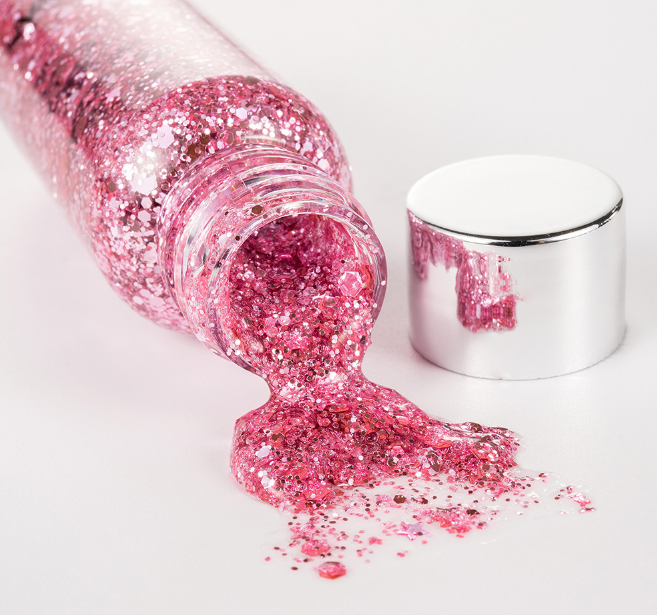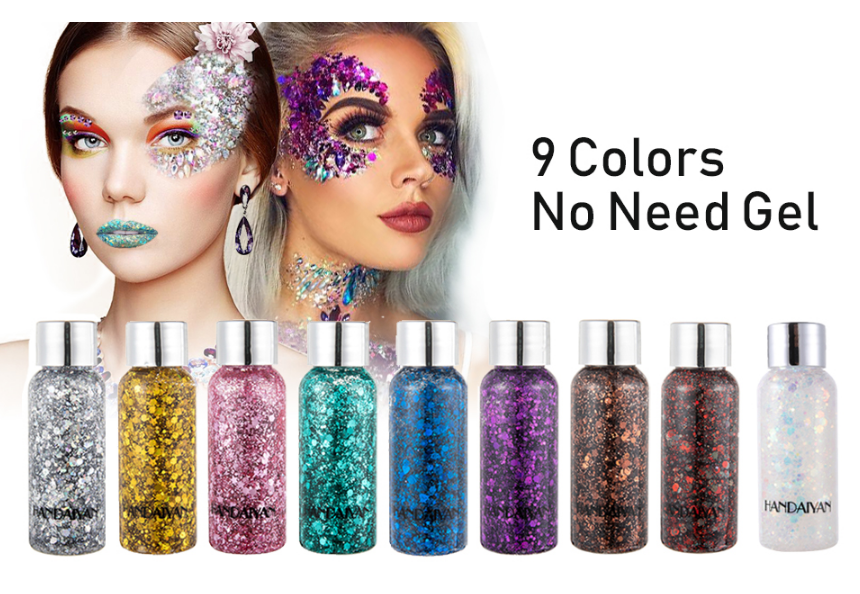 This pigmented pressed glitter eyeshadow can be applied to eyes, brow, lips, cheek, face. Especially suitable for parties, weddings, shows, stages, bars, etc. Drip in glitter glow at festivals with under the eye glam glitter tears or on the cheekbones for a club night-ready reflecting highlight. Our hair glitter makes for the cutest glitter braid insta looks. On the body, dust some on the collarbones and shoulders for a super shimmering effect, perfect for weddings and evening glamour.

Size:8*2.8*2.8 cm/3.15*1.1*1.1inch nel:30g Package include: 1* chunky glitter body gel