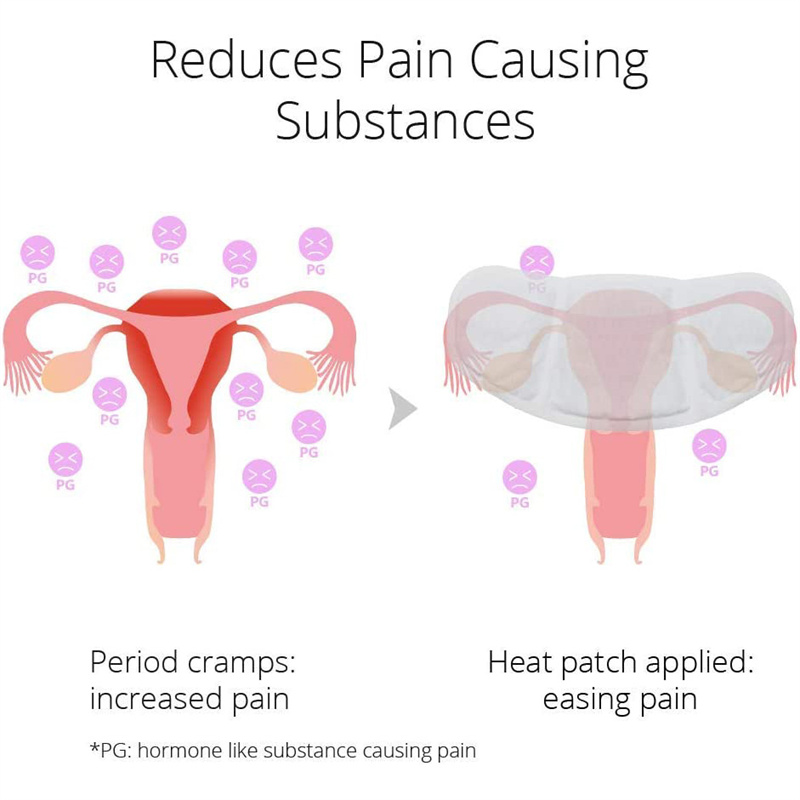 Menstrual Pain Therapy Principle: Menstrual Pain Relief Patch delivers the real heat of natural herbs deep into your muscles through the herbal pack's own heating function to relax contractions and speed up circulation. Helps relieve pain caused by menstrual cramps and other everyday discomforts: back pain, joint pain, headache, you name it.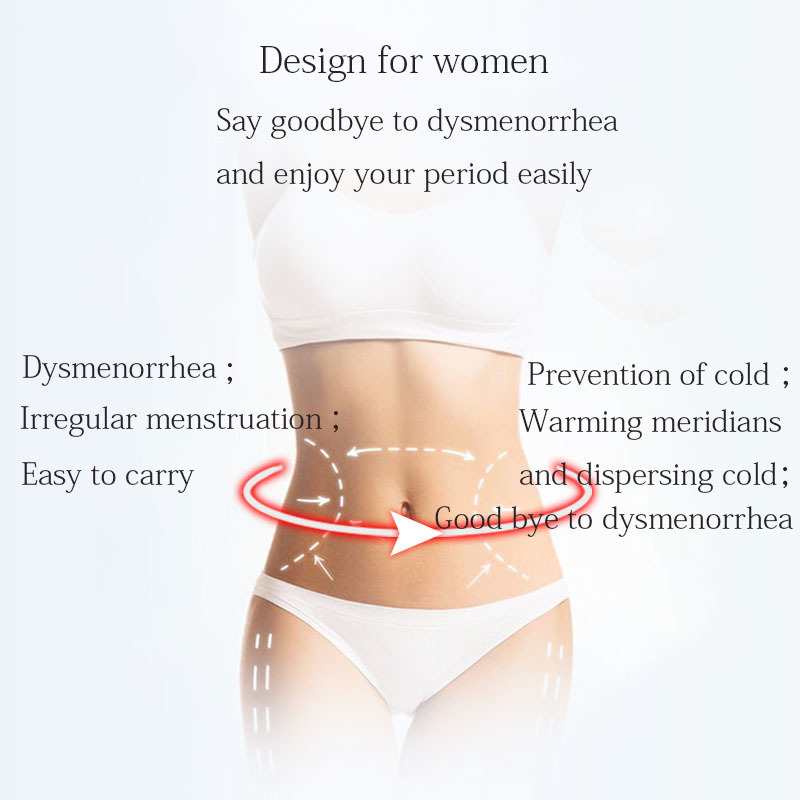 Reheat for Real Relief: Unlike regular heating pads, this menstrual pain relief patch uses hypoallergenic skin patches that fit securely on your belly and are thin and discreet enough to wear on the go.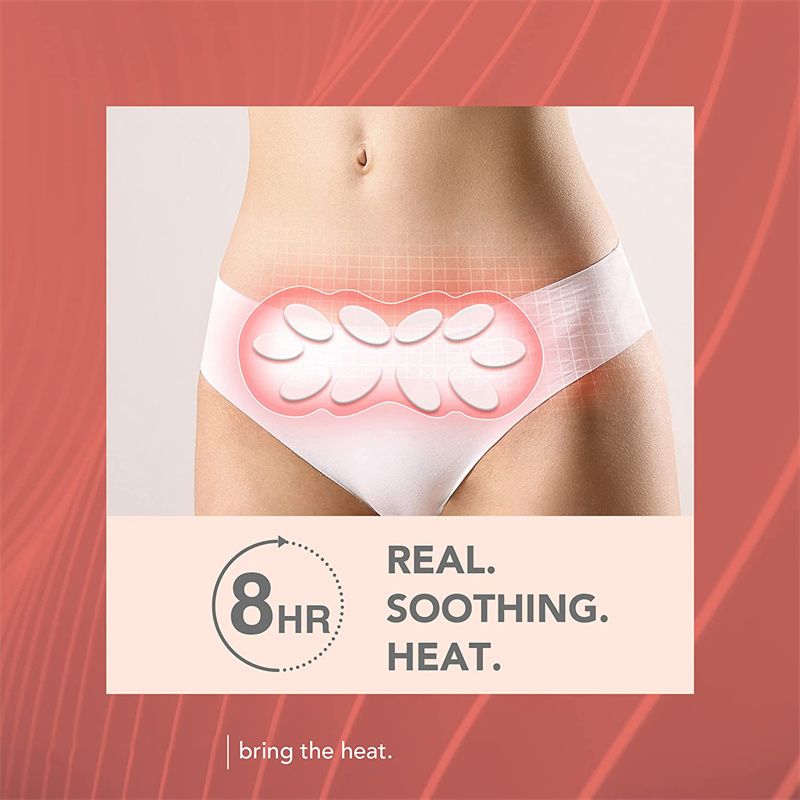 Up to 8 Hours of Dysmenorrhea Relief: Soothing and long-lasting heat therapy to relieve dysmenorrhea. The Menstrual Pain Relief Pack can be paired with your own body temperature at full maximum intensity, promoting the continued warmth of the herbal pack to further relieve menstrual pain.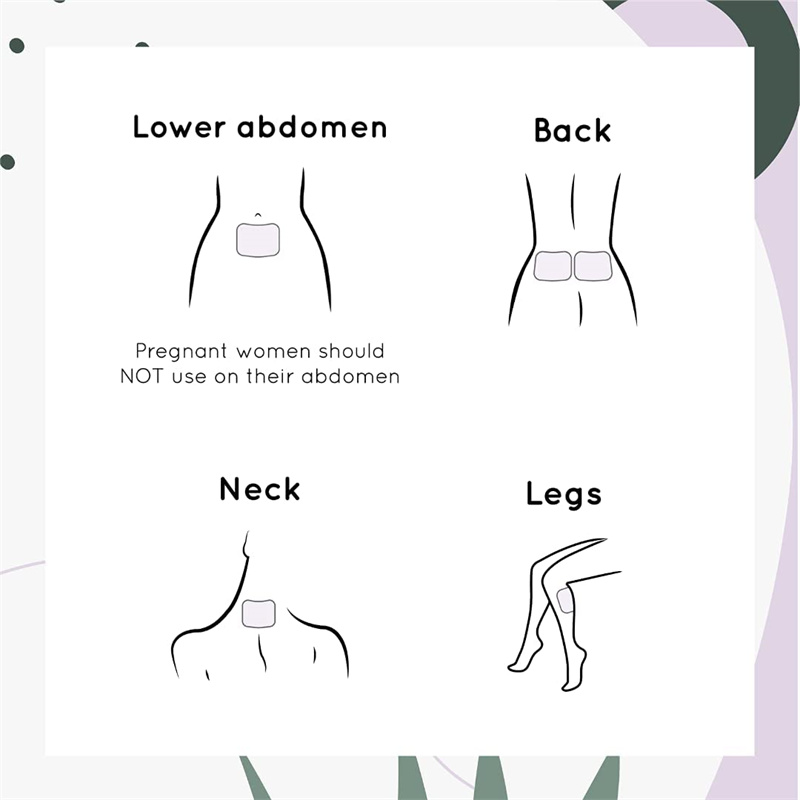 How to Use: Patch size (1.57 x 4.33 x 5.9 inch) Place the heat pack under the navel to cover the lower abdominal area, adjust the heat pack and press the heat pack firmly into place.