This GUANJING enhance cream is an all-natural breast enlargement cream that contains the active ingredient Voluplus, which is proven to increase breast volume and feminine curves. This ingredient acts naturally and safely on cells which retain corporal fat, leading to a superior breast development while providing a firming and lifting effect.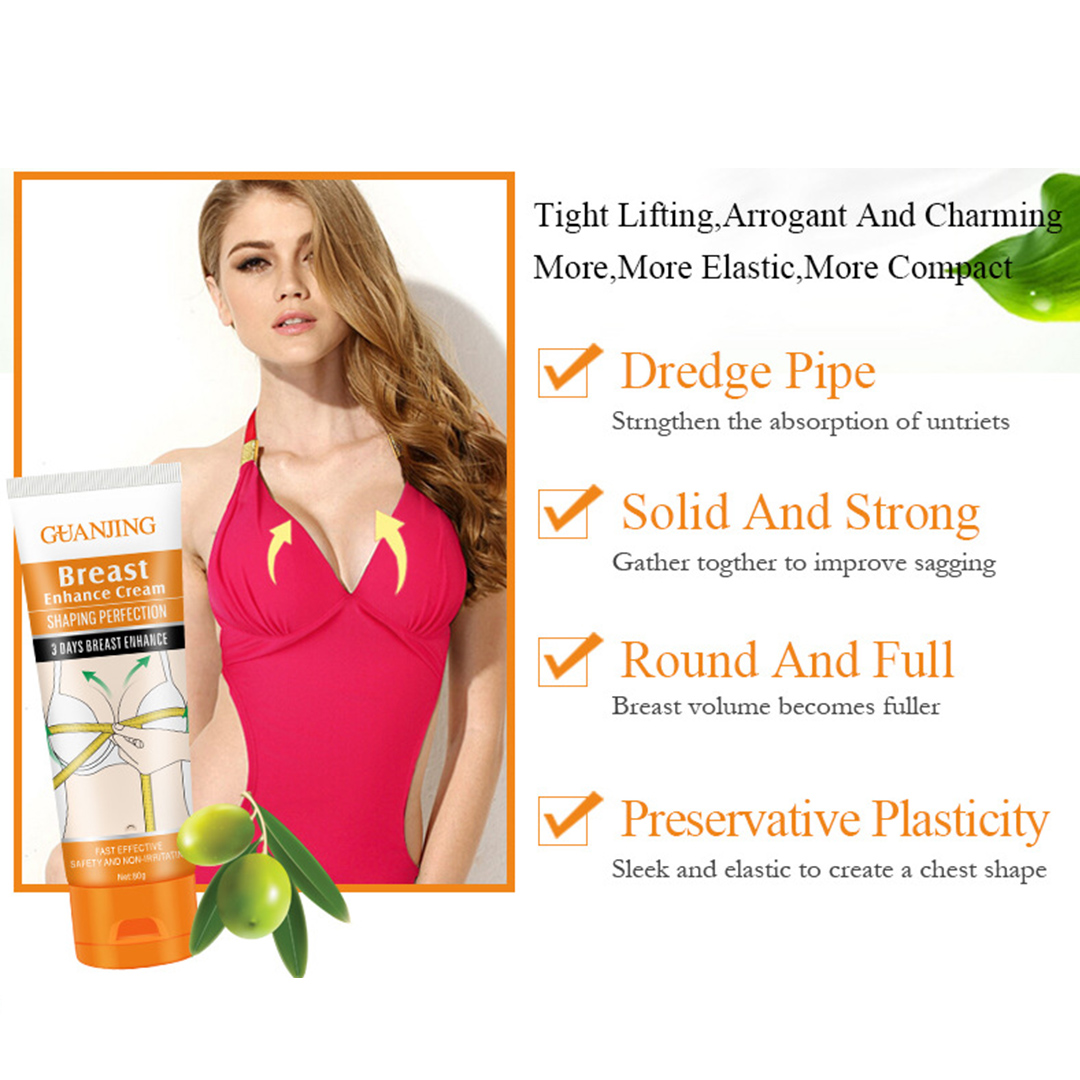 It is clinically proven to trap and enlarge those fat cells while encouraging them to multiply rapidly.
Benefits:
Clinically proven results, safe and effective
Rounder, fuller & firmer breasts
Average increase is 1-2 cup sizes
No weight gain in other areas
All-natural ingredients means no side effects
Each bottle is a 2-month supply. For best results use twice daily for 6 months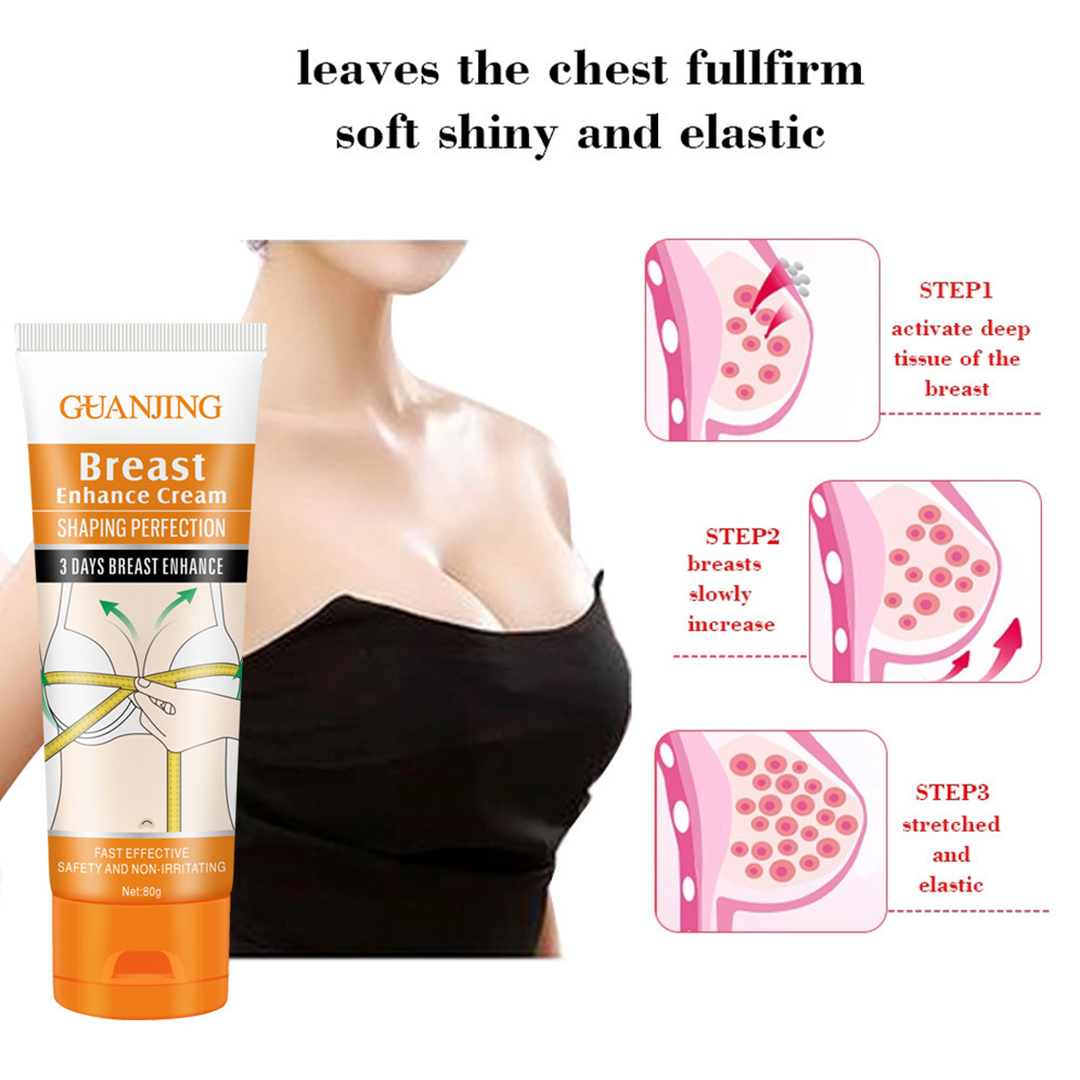 The Science behind GUANJING Breast Enhance Cream
GUANJING Enhance Breast Cream is made by an all-natural active ingredient derived from papaya and olive oil. These ingredient accelerates the creation of new cells able to store lipids while increasing the capacity of those cells to store higher volumes of lipids.

More cells with more capacity to store lipids result in enlarged breast size. This cream has been clinically proven to increase breast size by up to 18%! Voluplus is 100% natural and safe.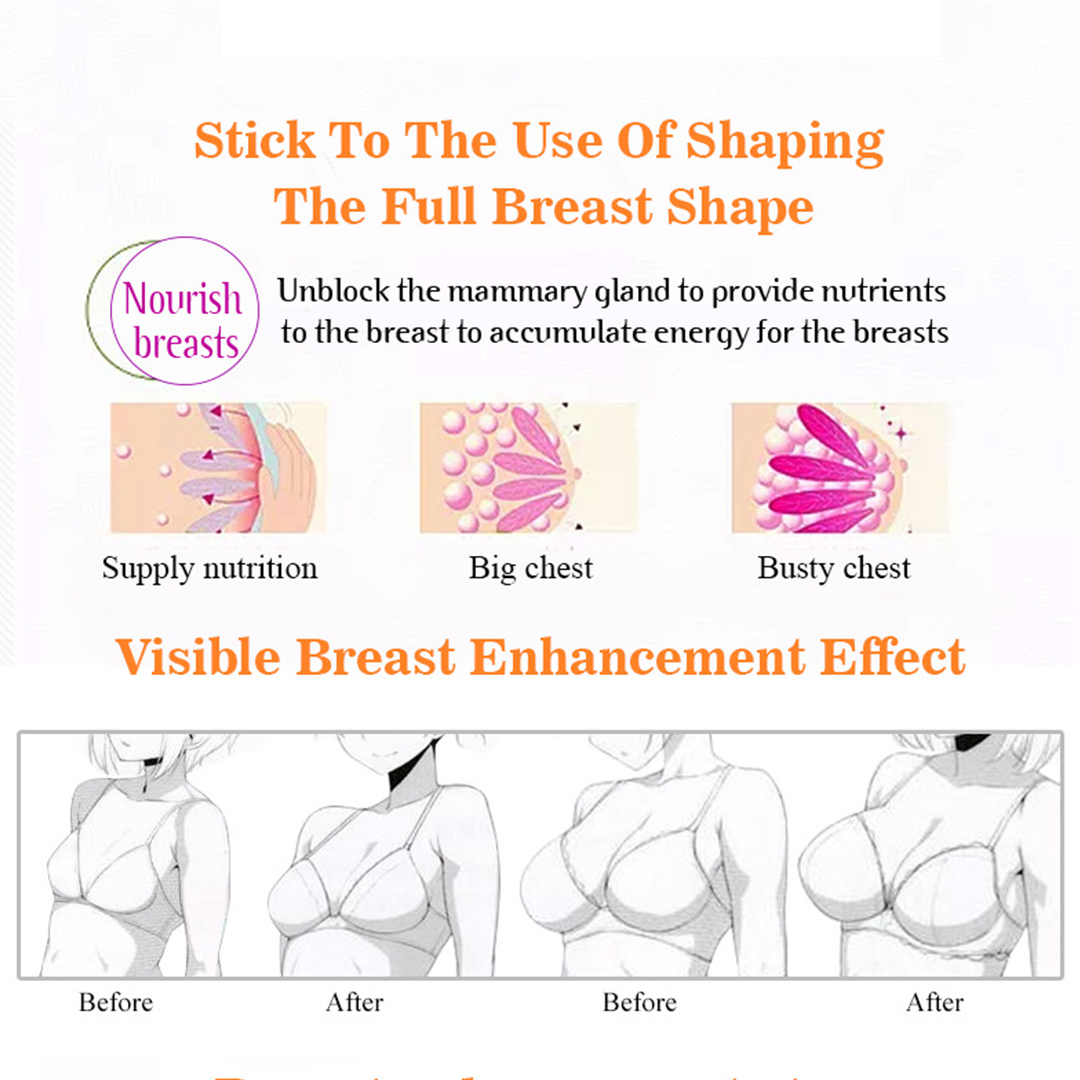 How often should GUANJING Breast Enhance Cream be applied?
Apply a small, dime size amount of GUANJING Breast Enhance Cream twice a day to the desired area and follow the instrution to do massage with better results.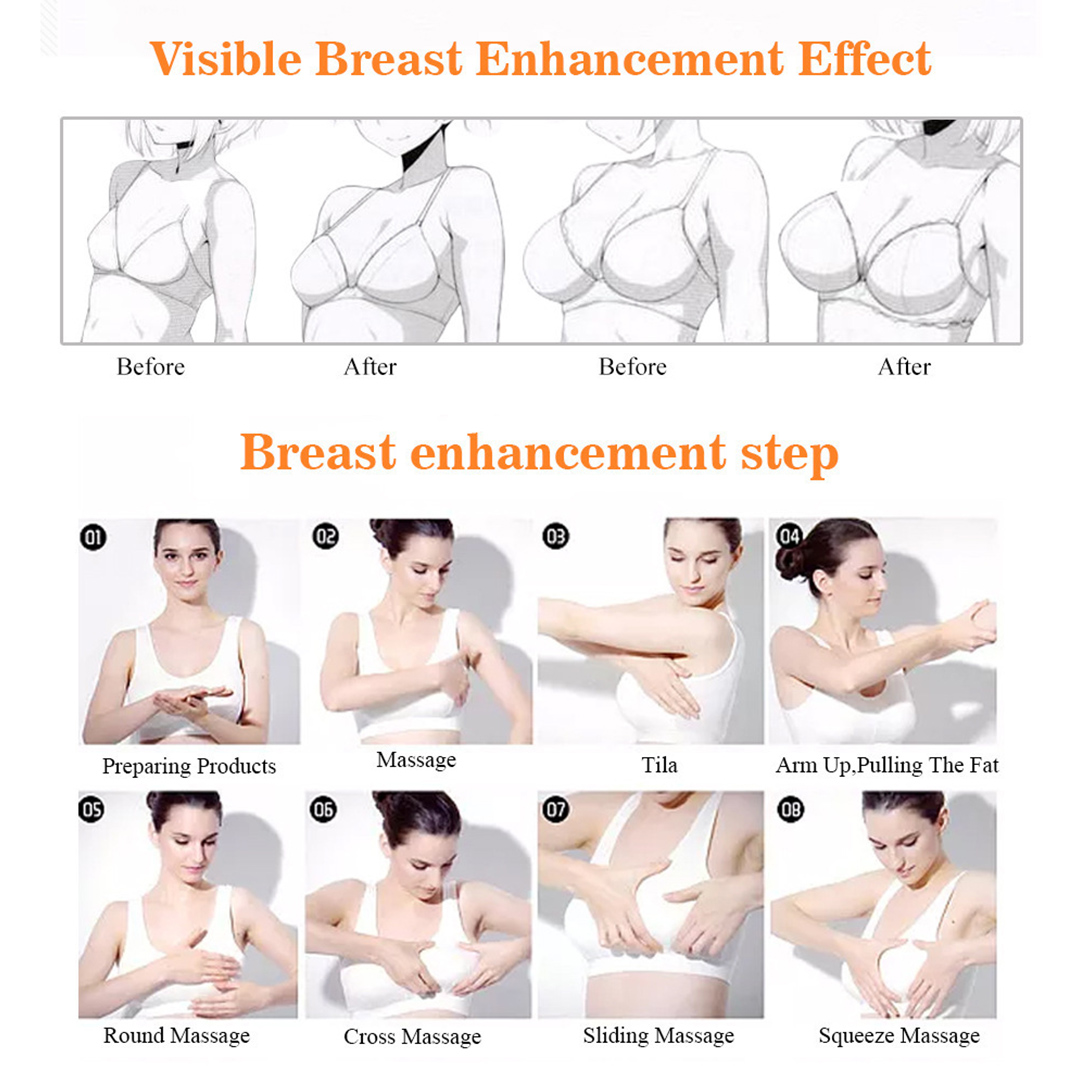 How long will one bottle of GUANJING Breast Enhance Cream last?
When used as directed, (small coin size amount, twice a day) one bottle of GUANJING Enhance Breast Cream will last approximately 60 days.
Directions: Massage a small dime size amount of GUANJING Enhance Breast Cream onto breasts for 20-30 seconds in a circular motion until fully absorbed. To achieve maximum results, apply twice daily for 6 months.