👍Various Natural Ingredients: Aichun charcoal sheet mask is made of 100% pure plant fiber, Japanese activate
d carbon, licorice extract, caviar extract and other natural ingredients. It does not contain alcohol, parabens or
other chemical materials, give your skin a natural care.
👍Deep Pore Cleansing: Aichun facial mask is made of the rare Japanese Kishu Binchotan carbon. And when you
put the face mask on your face, it will release its magical physical adsorption power, reaching a depth that is diff
icult for ordinary masks to reach. It absorbs various impurities in the skin and cleans thoroughly, make your skin
repetitively bright.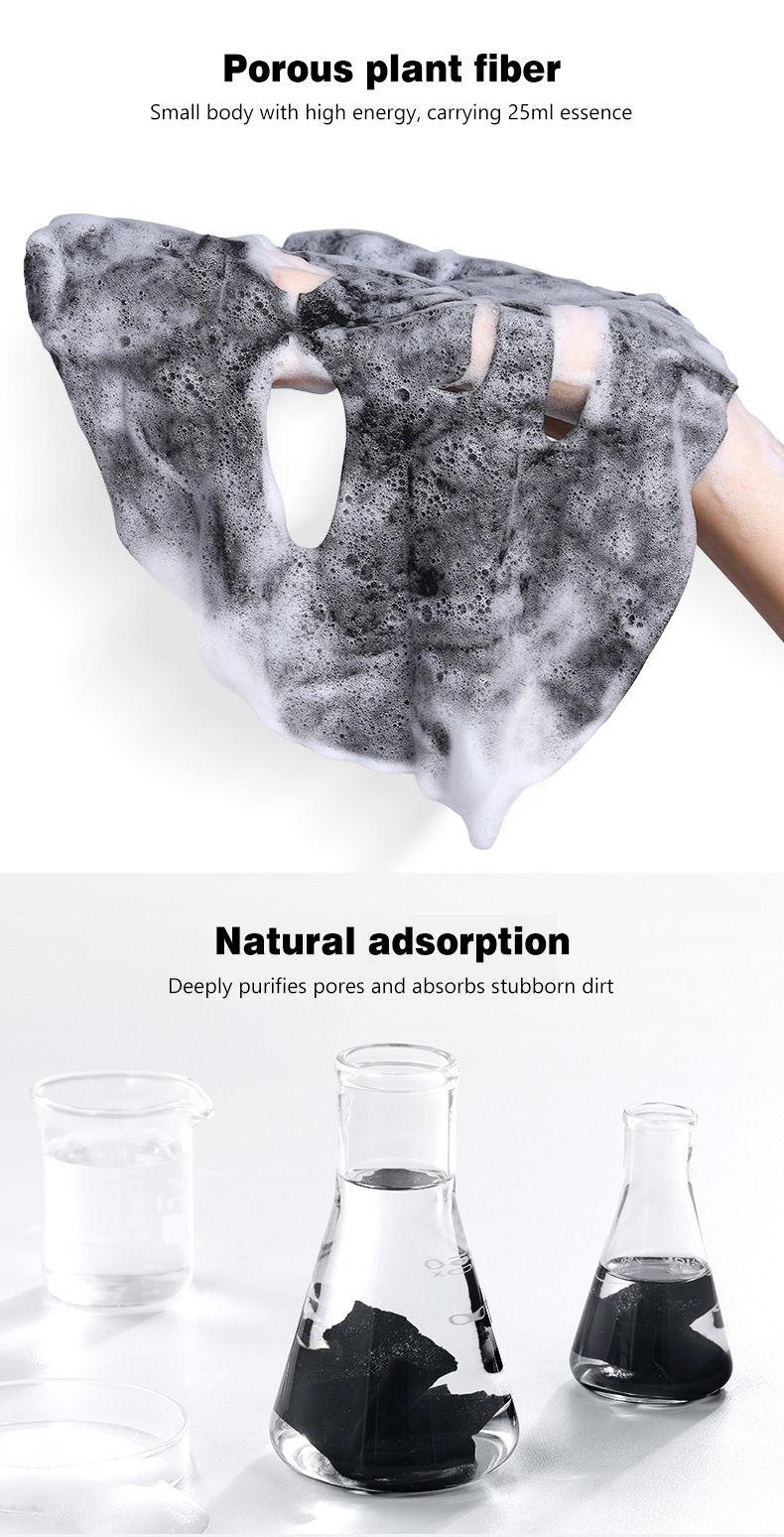 👍Moisturizing & Anti-Aging: The natural ingredients such as hyaluronic acid and caviar extract in the face mask
charcoal can keep the balance of water and oil, fine pores, and quickly moisturize your skin. You can see obviou
s effects after 15 minutes,and obvious anti-aging effect after long-term usage
👍Fits Perfectly to Face: The black charcoal mask is made of Binchotan fiber non-woven fabric, which is full of o
rganic fibers, so the charcoal mask is soft and has good toughness and fit. It can adjust the application state ac
cording to your face shape and tighten your skin.

😉Skin-Friendly: This face mask peel off is suitable for all skin types, whether you have sensitive dry skin, oily s
kin or prone to acne, acne, blackheads, etc, the Aichun face peel mask will solve your skin problems, bring you
a good experience.

Charcoal Face Mask For Skin Care
· Inject nanoscale Charcolal into plant fibers for boosting up the cleansing power
· Unique microporous structure gives three times adsorption capacity compared to bamboo charcoal.
· Massage releases ten times more negative ions
· The unique 3D shape, suitable for all face types