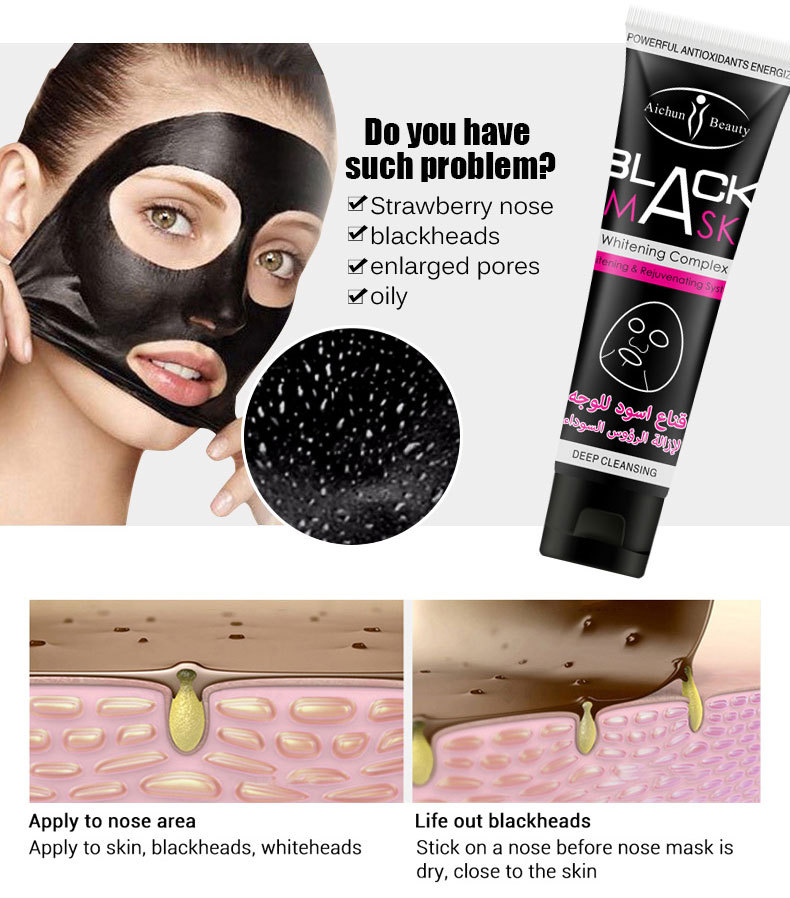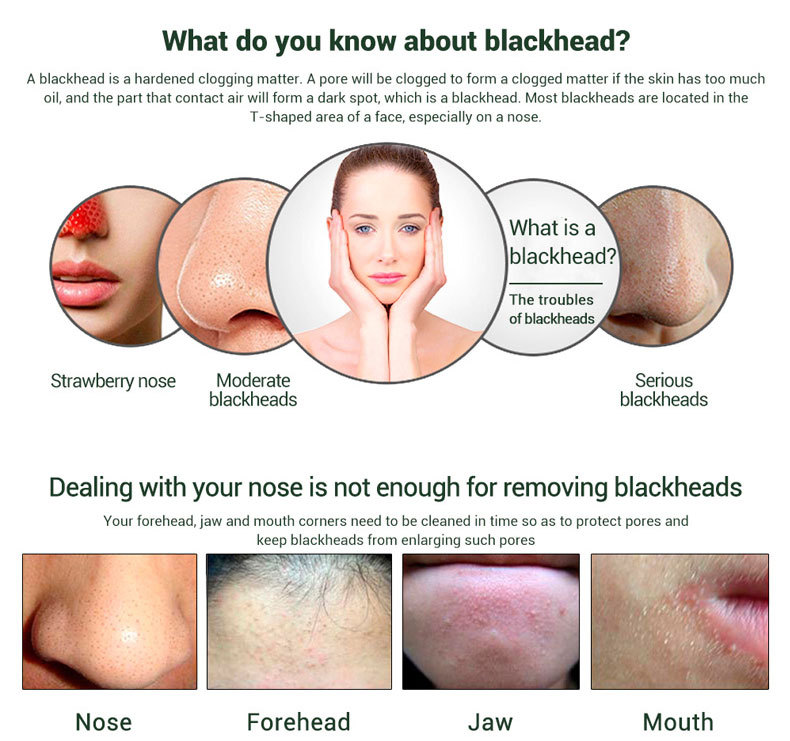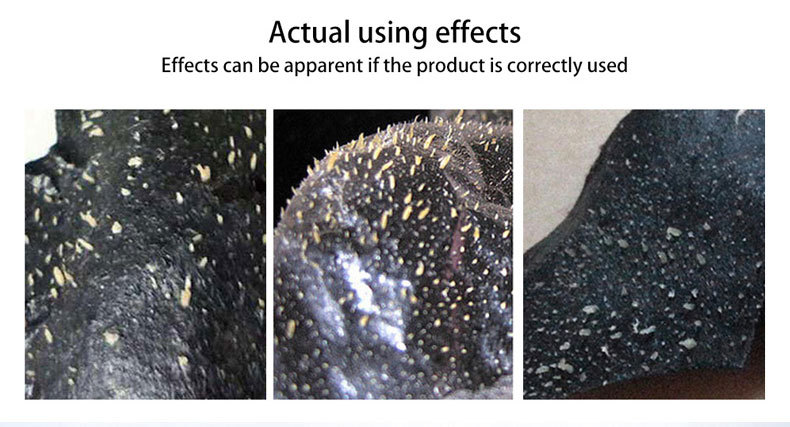 Effective:
Aichun beauty Black Mask is the perfect blackhead remover for normal to oily skin;
High-quality black charcoal is known to provide superior cleansing, blackhead removal and acne treatment.
Absolutely safe:
This charcoal peel off mask has undergone necessary testing and has available MSDS, GMP
ISO Certification information; The black charcoal face mask does not cause redness, allergic reactions or ski
n irritations.
Natural active ingredients
– Black Mask is made of high quality, all-natural ingredients including grape seed,
oat extract, rosmarinus, calendula, citrus nobilis fruit, and activated carbon.
Purifying and exfoliating:
Gentle exfoliating and purifying action helps reduce fine lines and pore size making
skin appear smooth and healthy.
Easy to use peel-off mask:
The black face mask is easy to use. Simply clean and steam your face then apply
a thick layer over your skin. Allow the face mask to dry then peel from top to bottom and moisturize.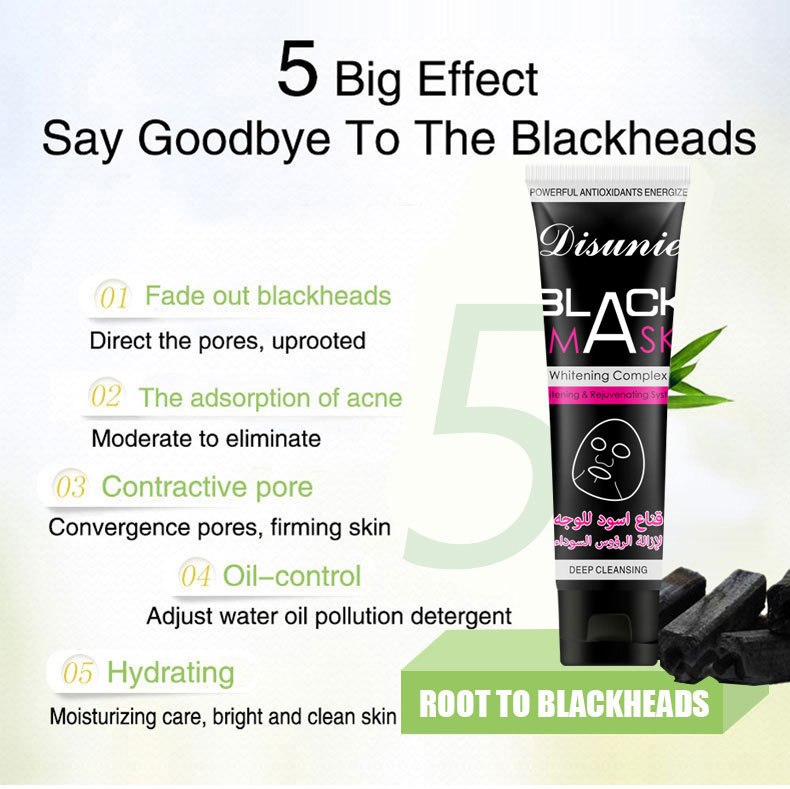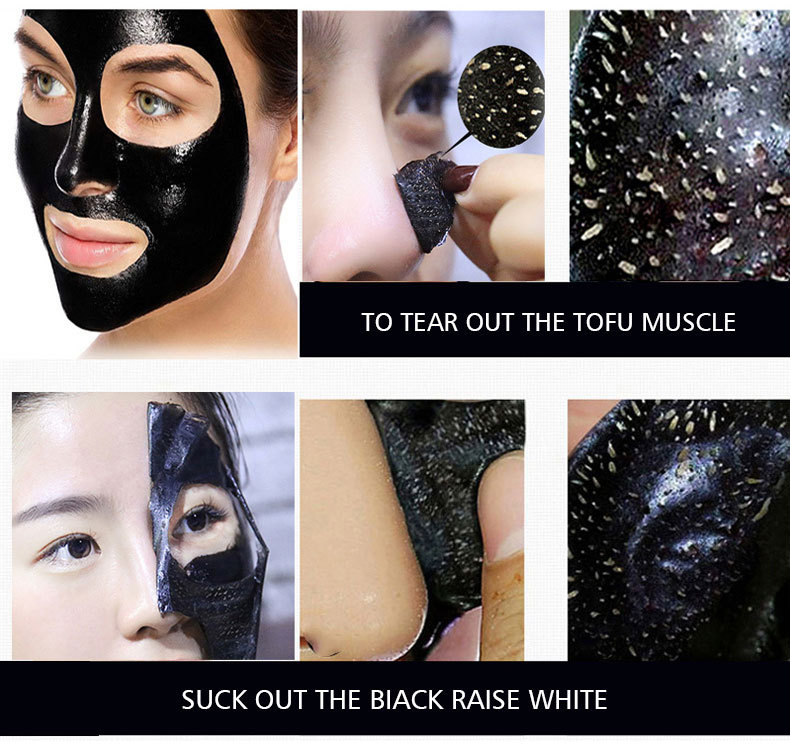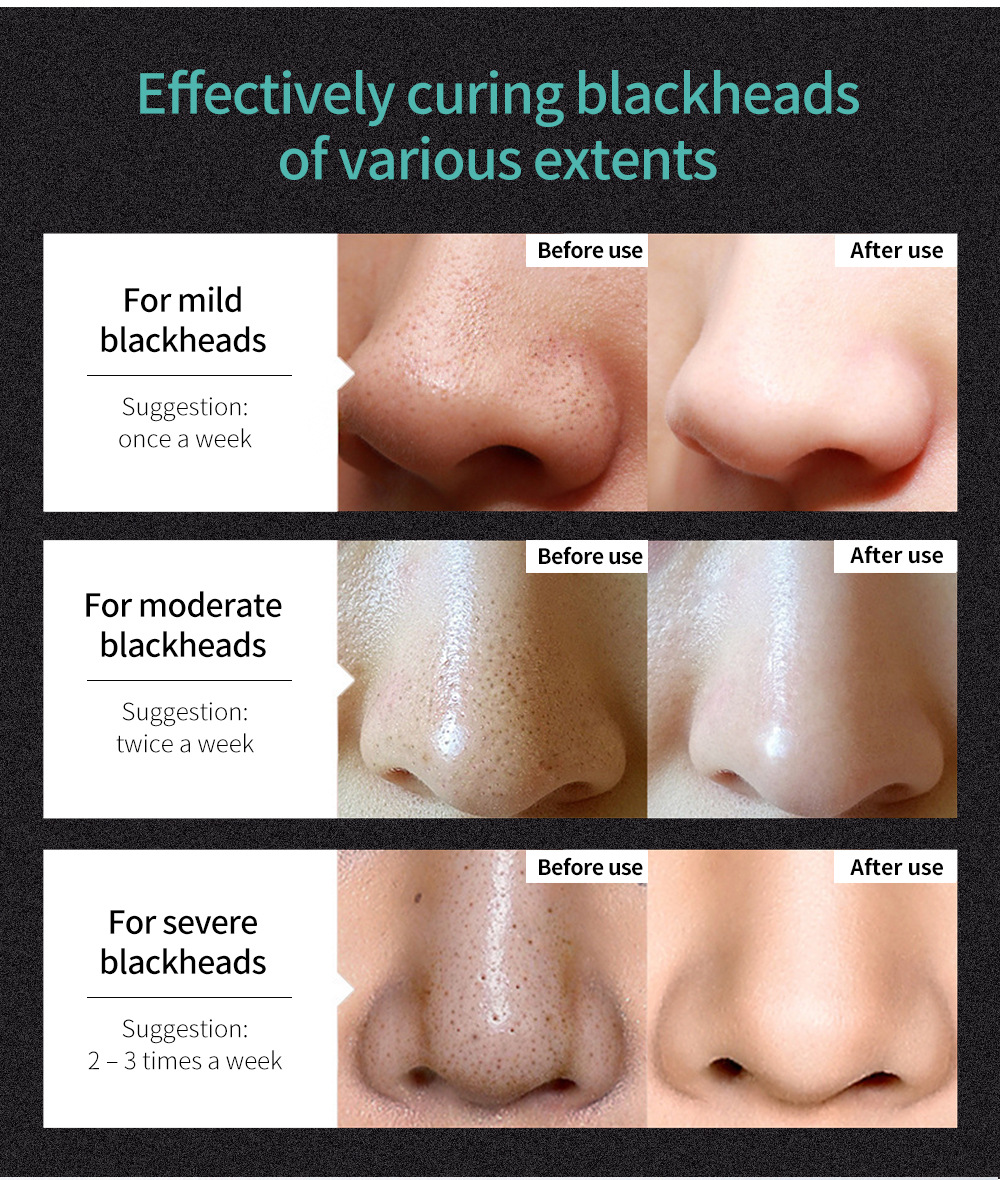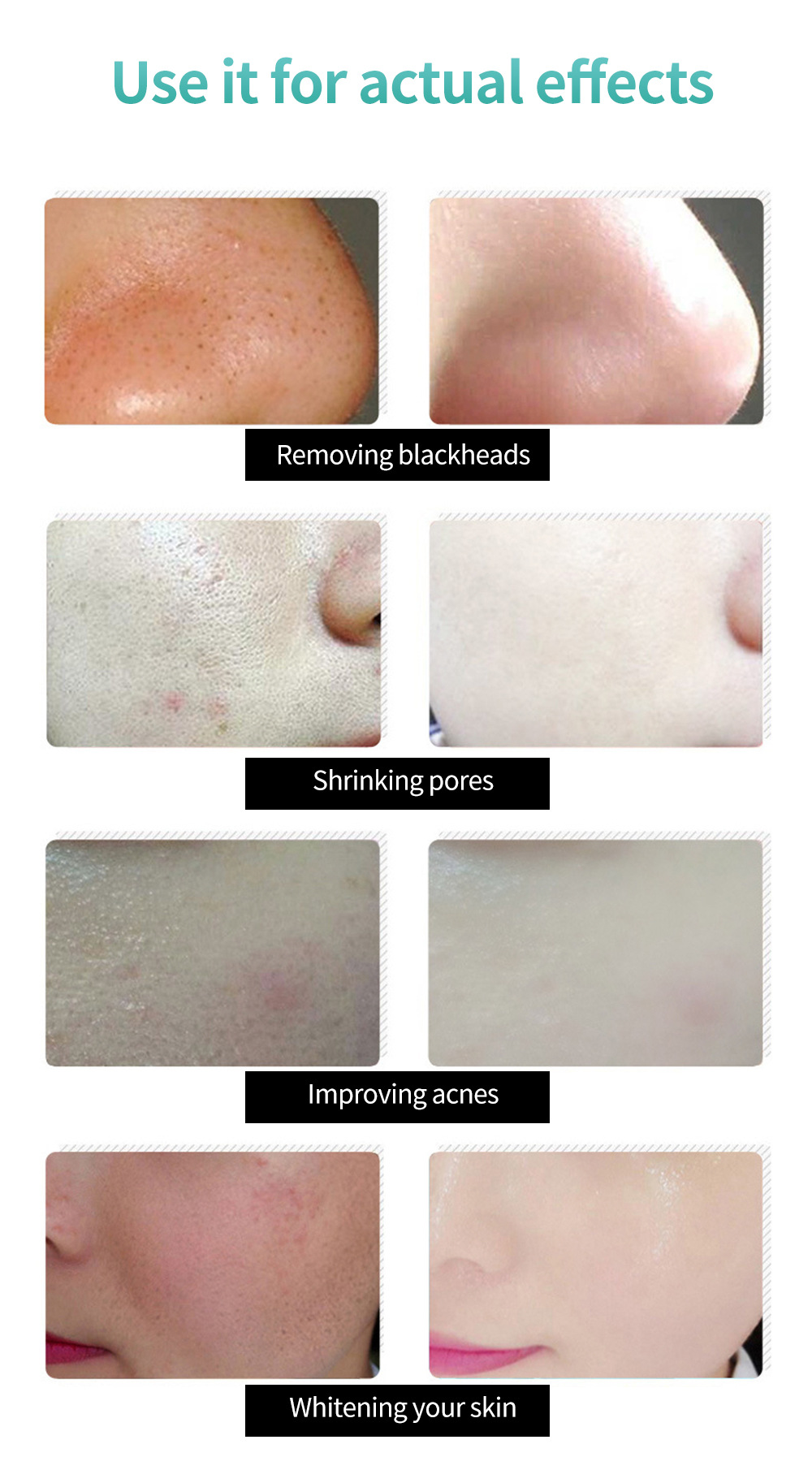 Direction:
Step 1.
Clean your skin with warm water to remove dead skin cells and open the skin pores. Then apply the bla
ckhead remover mask on your face (avoiding the eyebrows, eyes and lips).
Step 2.
Leave for around 15 minutes to dry completely.
Step 3.
Gently peel off the black mask. If you have quite a lot of blackheads or small hairs, it may hurt. But kee
p the wonderful result in mind – soft, smooth blackhead-free skin you will get.
Step 4.
For best results, finish with Toner to tighten and cleanse the pores thoroughly.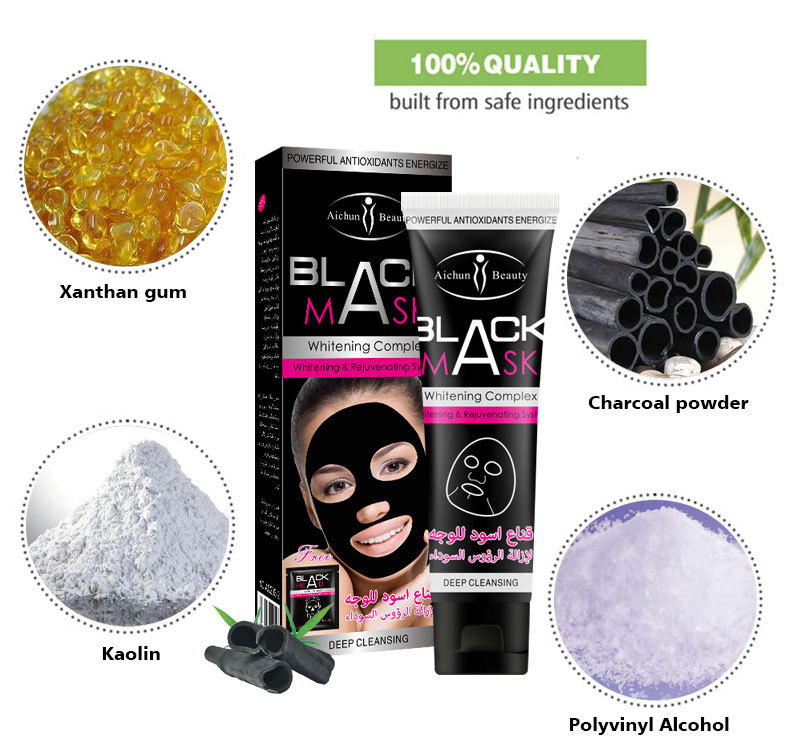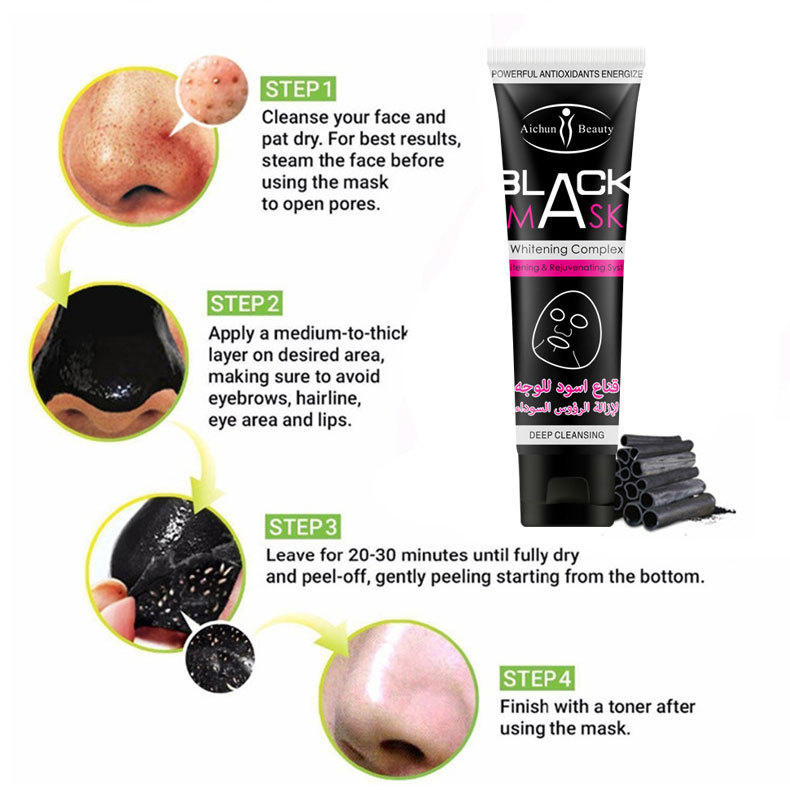 Q&A
1) Can this peel-off mask be used on a daily basis?
- Our Seaweed peel-off mask is highly effective, so should not be used more than once a week.
2) Can redness appear on my face after using your blackhead remover mask?
- Due to deep cleansing of the pores, temporary redness on the face is possible. However, our face mask is com
pletely safe. Simply wash your face with cool water and moisten your skin with cream after applying the mask.
3) What ingredients are in your blackhead remover mask?
- Only safe substances and ingredients are contained in our black mask, such as
grape seed, oat extract, rosemary, calendula, citrus nobilis fruit, and activated carbon.
4) Are there any pain sensations when using Aichun beauty Black Face Mask?
- The application and removal of the charcoal face mask are not painful at all!
5) Can men use this blackhead remover mask?
- Yes, of course! Our purifying mask is suitable for men and women of all ages!