LUXURY 24K GOLD AMPOULE IS SKIN TREATMENT EFFECT GIVE SMOOTH SKIN.
-SOOTHES ROUGH SKIN GIVING SILKY GLOWING SKIN.
-GIVE ELASTICITY FROM INNER FOR SILKY SKIN.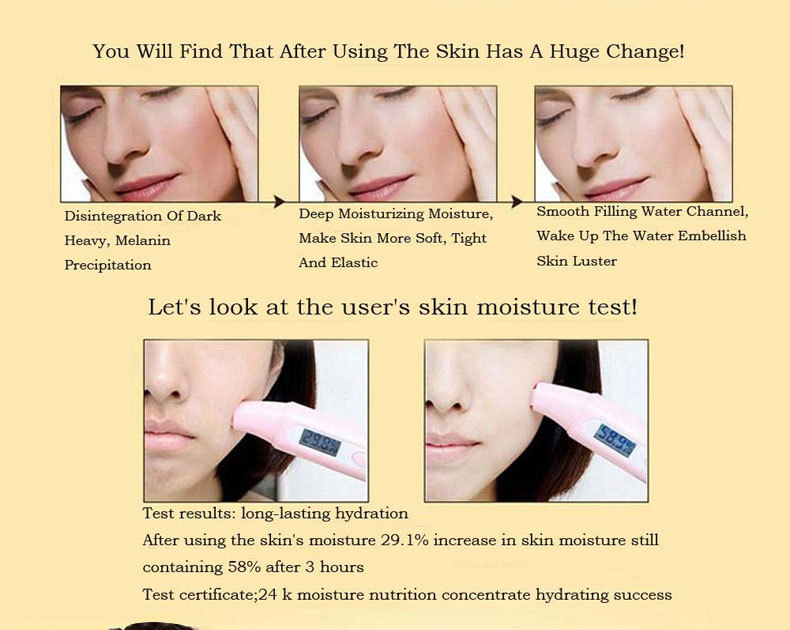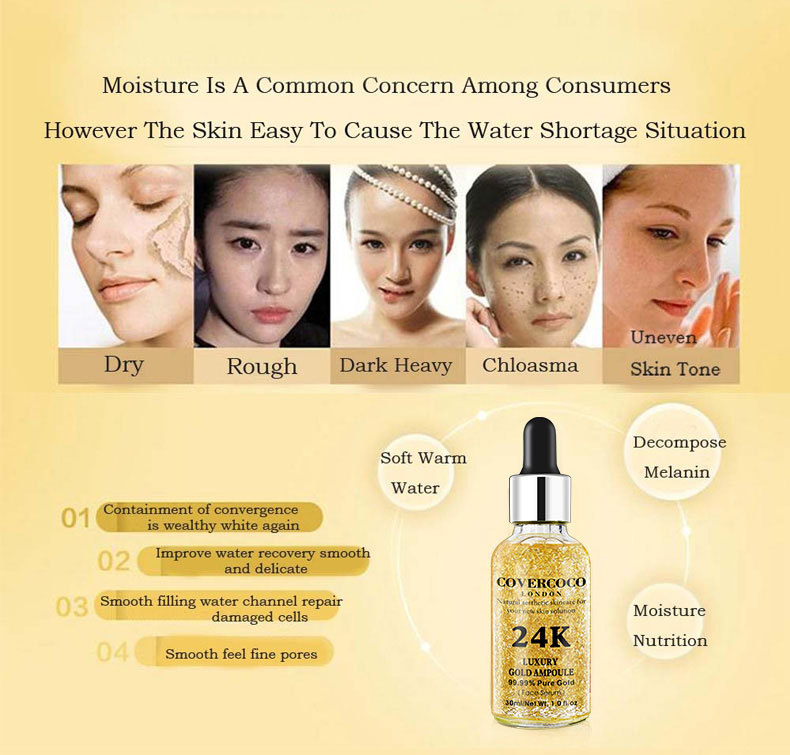 Moisturize Shrink Pores
Brighten Improve Fine Lines
Lifting Firming Face Skin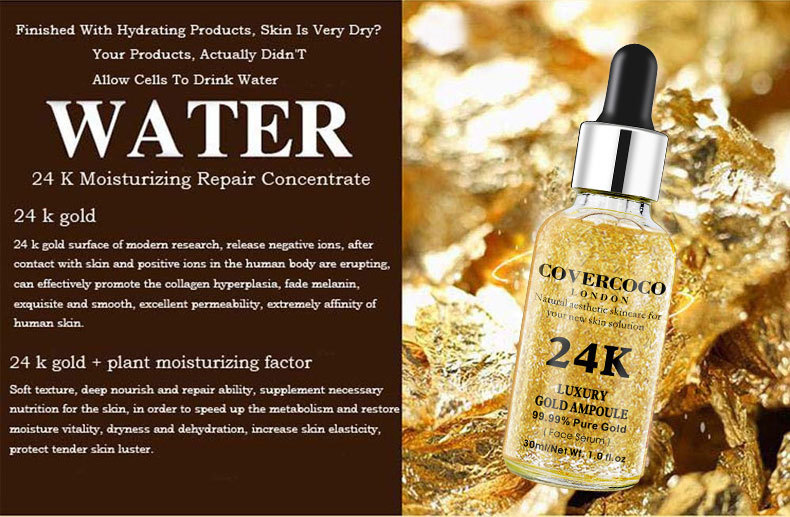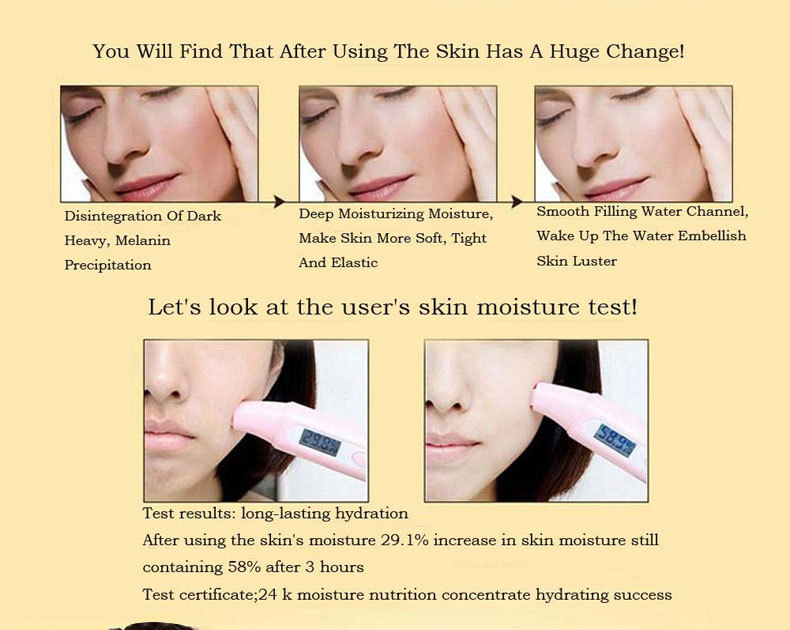 24K Moisturizing Repair Concentrate
24 k gold surface of modern research, release negative ions, after contact with skin and positive ions
in the human body are erupting
and can effectively promote the collagen hyperplasia, fade melanin, exquisite and smooth, excellent
permeability, extremely affinity of human skin.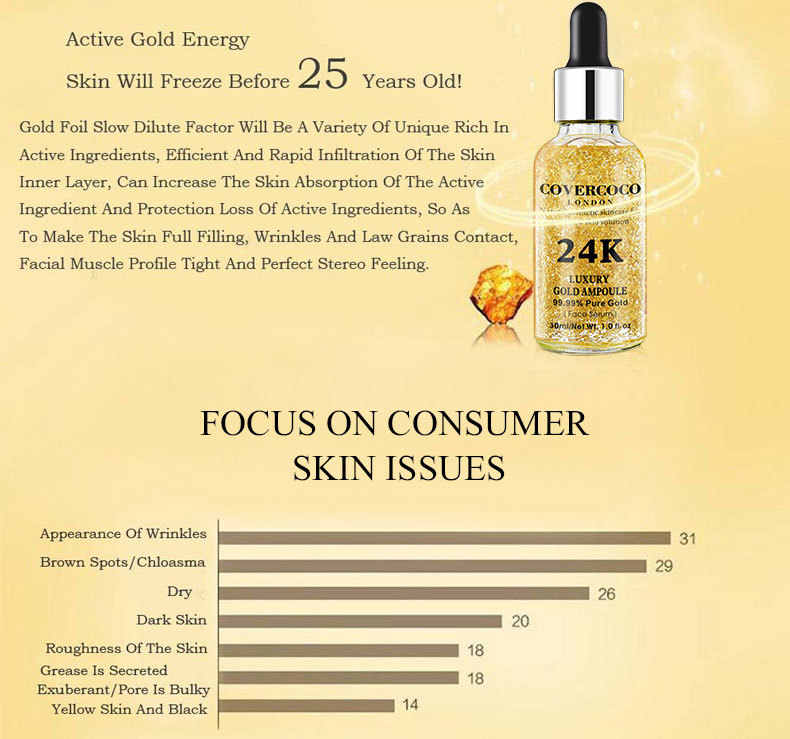 Specifications:



Method of use:



1. Apply Adequate Amount In Palm Preheat Fully Wake Up

2. Left And Right Sides Of The Temple, From The Forehead To Slowly On Both Sides In The Middle

3. With Allowance In T Area Place Daub Slowly

4. Finally His Hands Gently On The Face, Wait For Skin Awakened

Package Included:

Essence*1