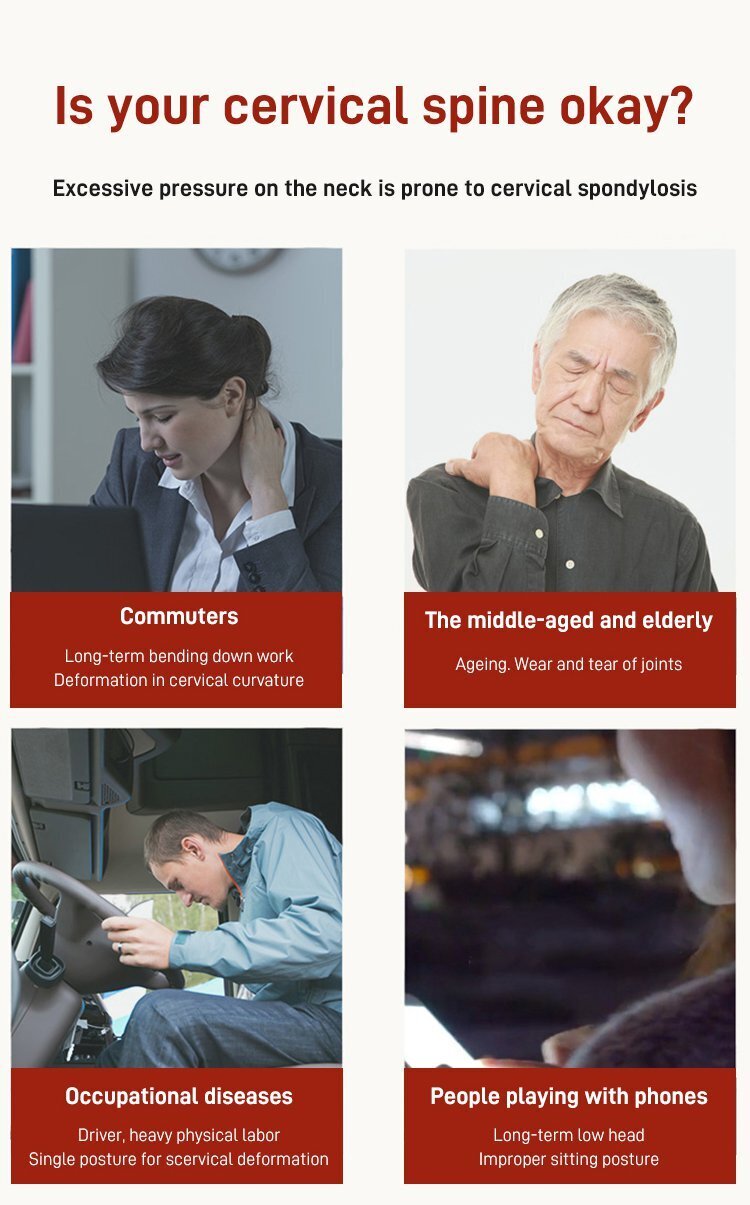 Cervical Condensation Spray,Cold Compress Gel For Cervical Spine,Cervical Pain Relief Spray, Pain Relief Spray For Tendon And Lumbar Sagging.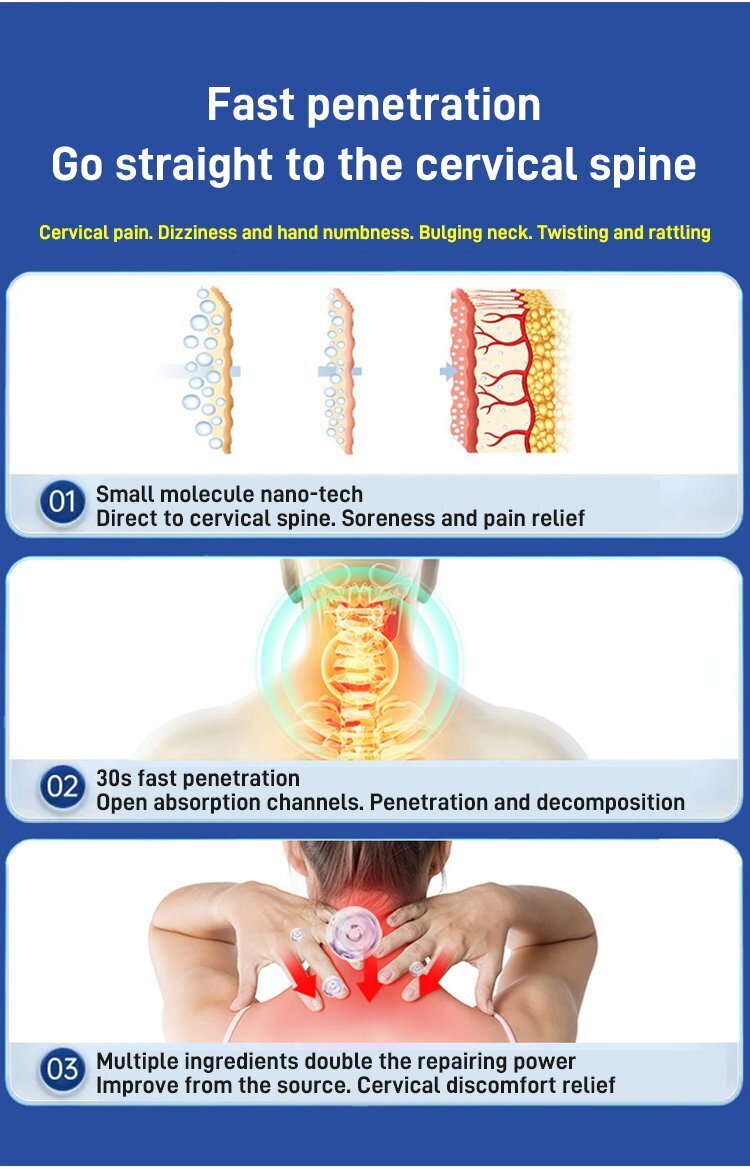 Features:
Improve blood circulation, joint swelling, pain and stiffness
Repair damaged tendon tissue and relieve inflammation
Activates immunity and accelerates the recovery of local physiological functions
Activates autoimmunity in tendon tissue, thereby accelerating cellular repair.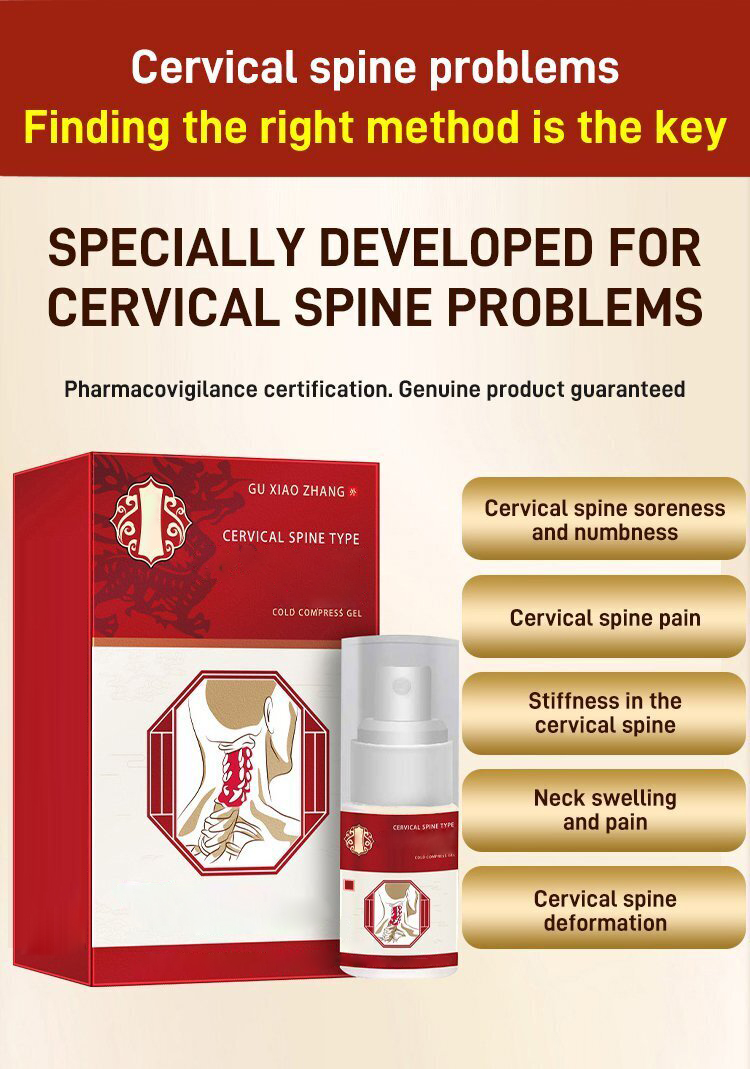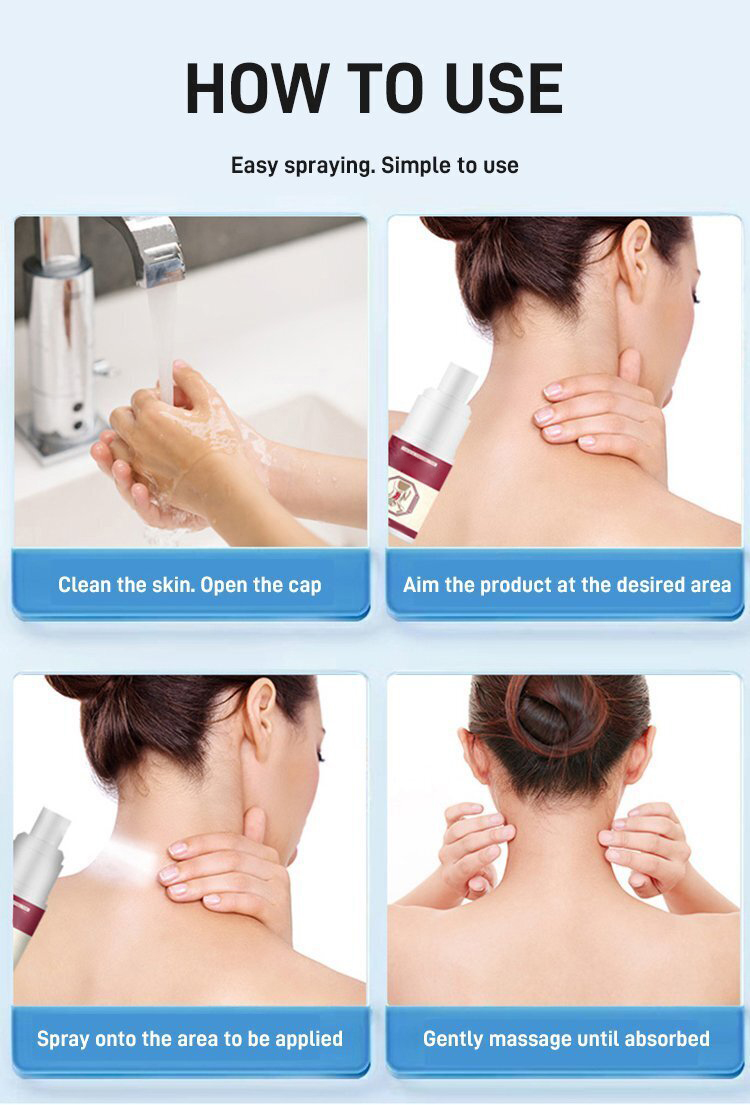 Description: Can be applied to the affected area free. If possible, clean the wound first.
Note: Not suitable for deep wounds or stab wounds.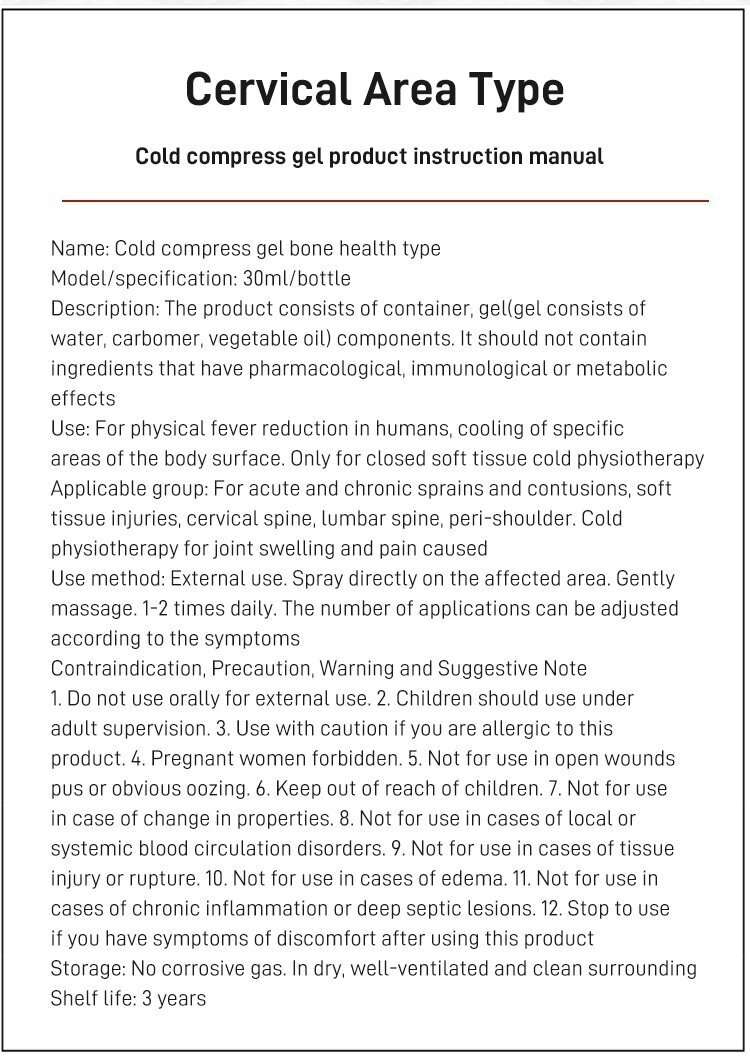 Product Description:
Package includes:1xCervical condensation spray (30ML)