The cut-out moulded cups naturally shape the bust, and the glue-free design is comfortable and breathable.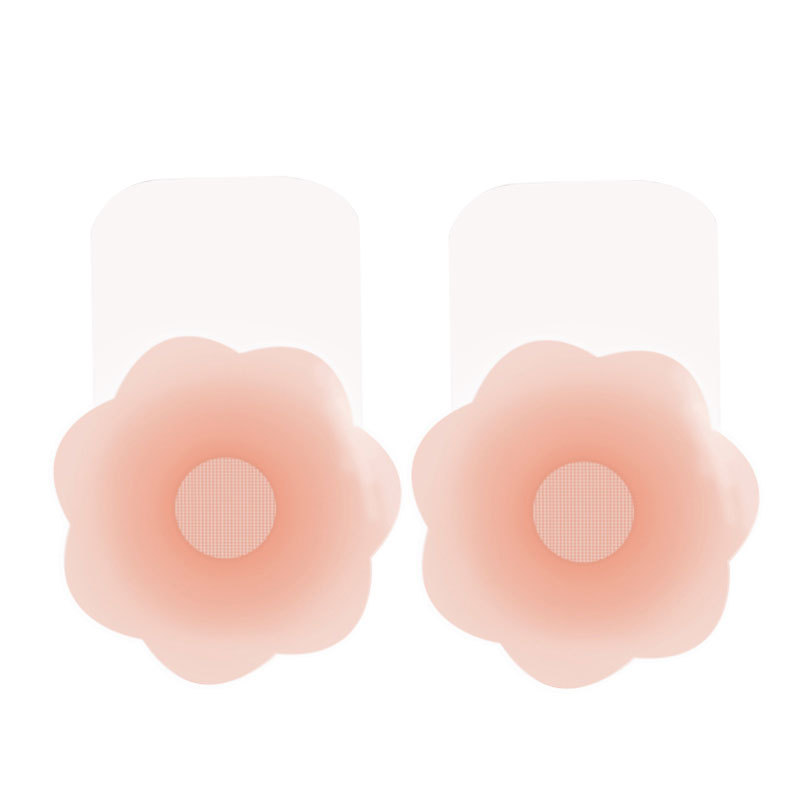 Style: round / flower-shaped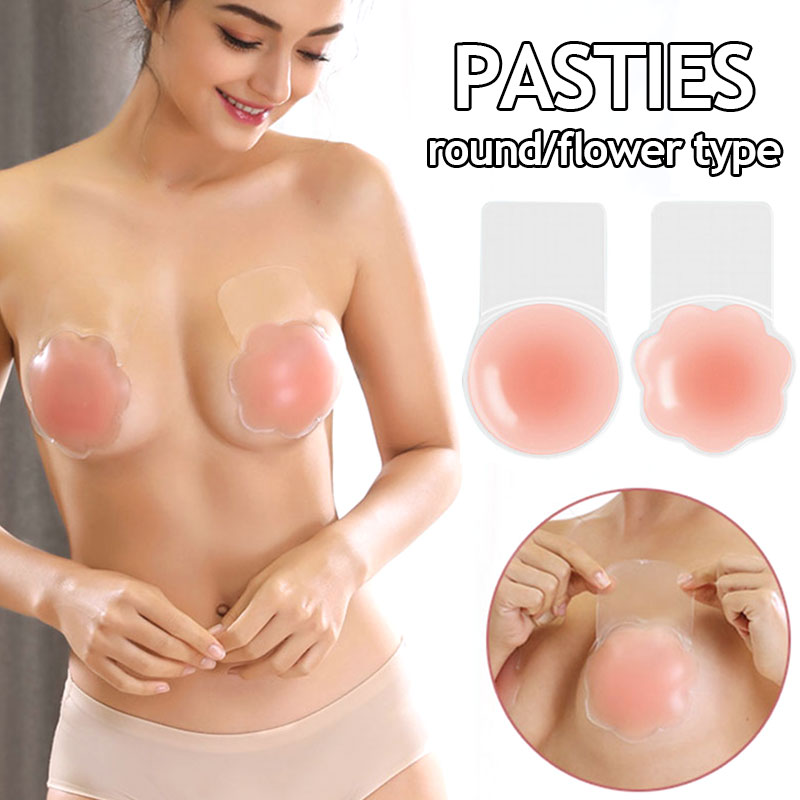 Function: Invisible / Lifting / Anti-sagging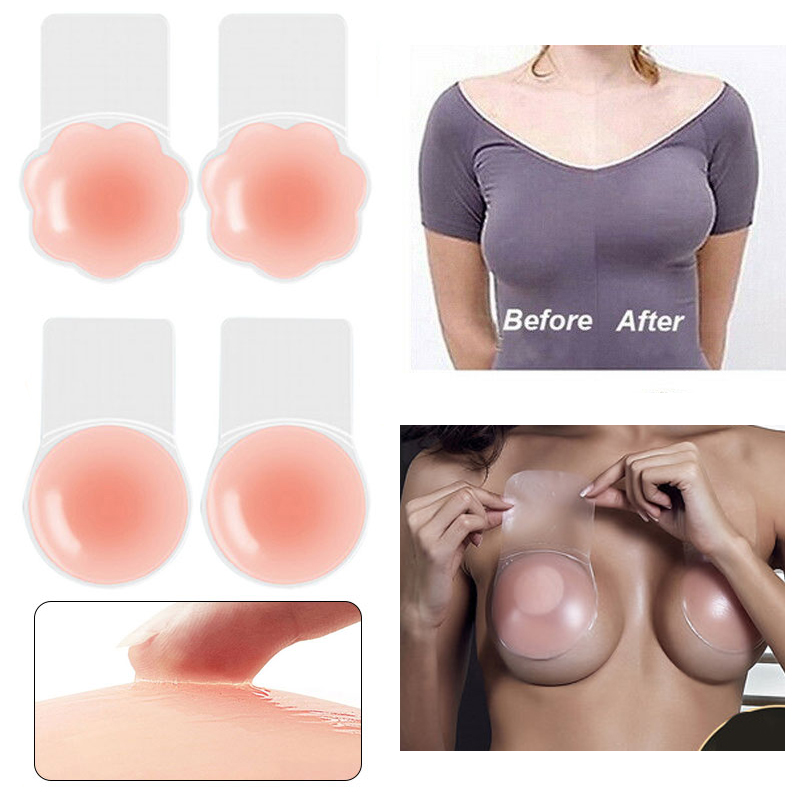 1. Strong stickiness, waterproof and anti-slip.
2. Tear off suitable recommended to use 40 degree warm water to rinse wet chest, or use wet hot towel to wet chest.
3. Please do not tear off directly after use, as it may tear the skin.
HOW TO WEARING:
Before use, wash your hands and chest with water, keep it clean, do not apply lotion and concealer. Remove the protective film of the nipple cover, adhesive face up, put in the hands.
Upper body forward, paste the nipples covers on the nipple, smooth the edge. Wear clothes, show your chest perfectly and curves.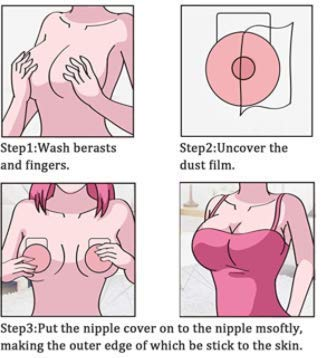 Use neutral soapy water, with your fingers to circle the way to clean, to avoid finger scratches silicone nipple concealers. Wash with cleaning water again.
After cleaning, hang dry, avoid direct sunlight.
After drying with a thin film to cover, avoid dust, affect the sticky sticky sticky.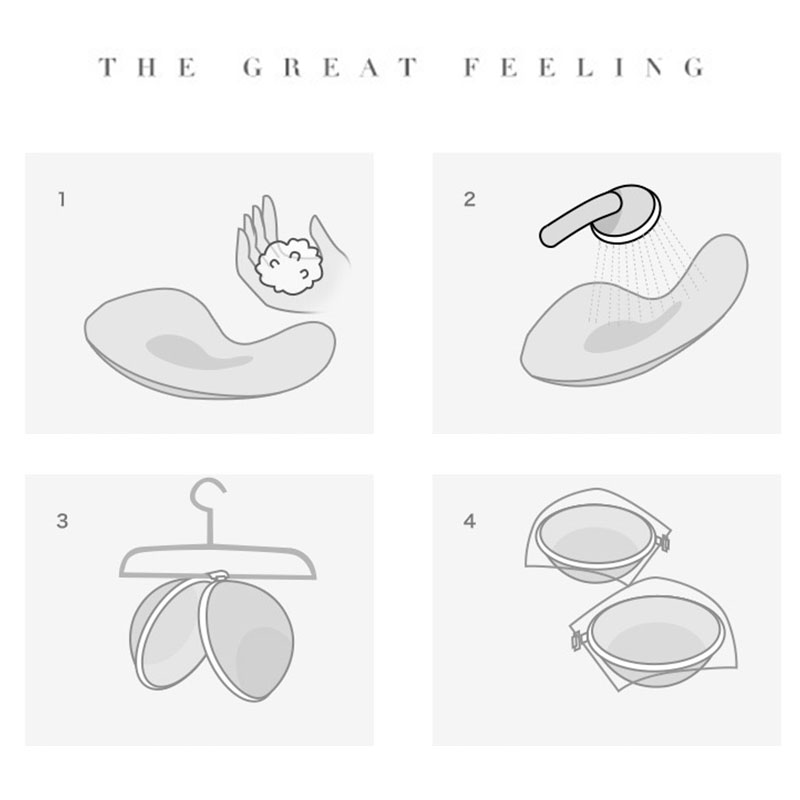 Caution:
Due to personal differences, before using this product, cut off a piece of the test patch, if there is discomfort (such as itching
If you experience any discomfort (such as itching, burning or other allergic reactions), please stop using the product immediately.
After use, tear off slowly to avoid skin strain.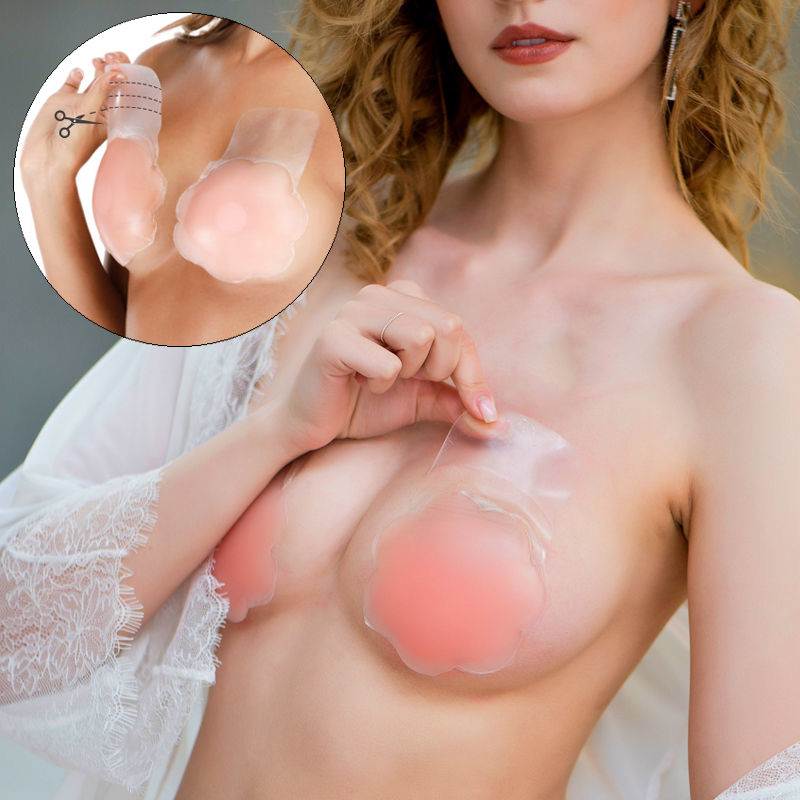 Size Reference: