Get the perfect bright smile With Charcoal Natural Teeth Whitening Powder!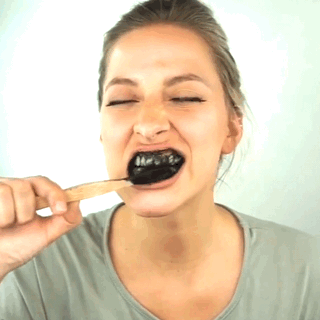 Why should I use Charcoal Teeth Powder?
We only use the finest food-grade activated charcoal - which has been clinically proven to effectively remove stubborn stains and discolorations from teeth.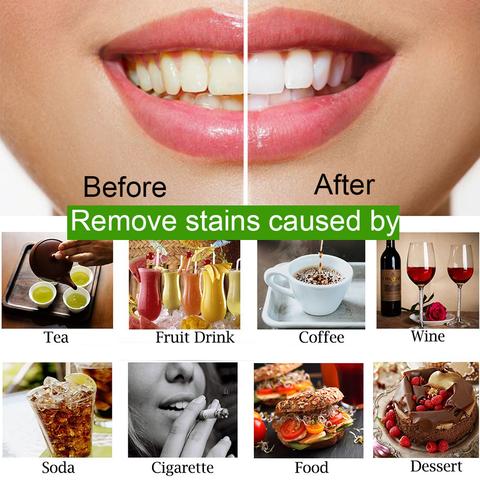 Fea
tures Good To Know:
The activated charcoal formula is safe to use for whitening your teeth, while being easy on your gums.
Naturally whitens your teeth, not through harsh dental-grade whitening peroxides, but through the power of Activated Charcoal
Unique formula whitens your teeth over time, and helps remove stains from a number of causes: coffee stains, wine, cigarettes, and more - all without harsh chemicals or bleach.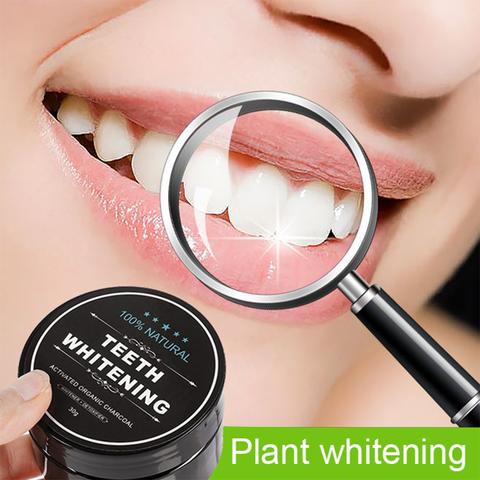 Specifications:
Color: Black
Main Ingredient: Activated Carbon
Efficacy: Bright White, Descaling, Prevent bad breath, Inhibiting dental plaque, Prevention of periodontal disease, Remove bad breath, Fresh teeth
HOW TO USE:
1: Coop a small amount of powder into the palm of your hand, using a small spoon
2: Wet your toothbrush bristles, dip them into the charcoal power
3: Gently brush the inner, outer, and chewing surfaces of your teeth for 1-2 minutes
4: Rinse throughout with water, after cleaner and enjoy amazing good result
Package included:
1 * Bamboo Tooth Powder With 2 Natural Bamboo Toothbrush