Feature:
Use crowd: girls
Skin type: universal
Net content: 30ml
Style: 30ml aloe facial extract, 30ml carrot facial, 30ml snail facial, 30ml egg facial /span>
Efficacy: Shrink pores, lift firming, moisturize, brighten skin tone, hydrate
Shelf life: 3 years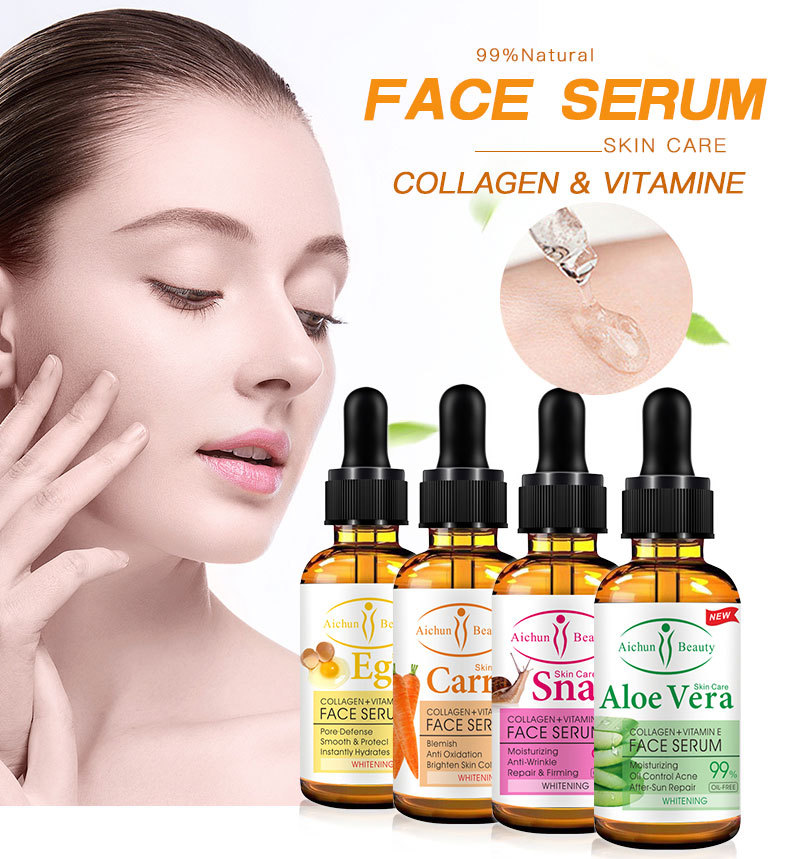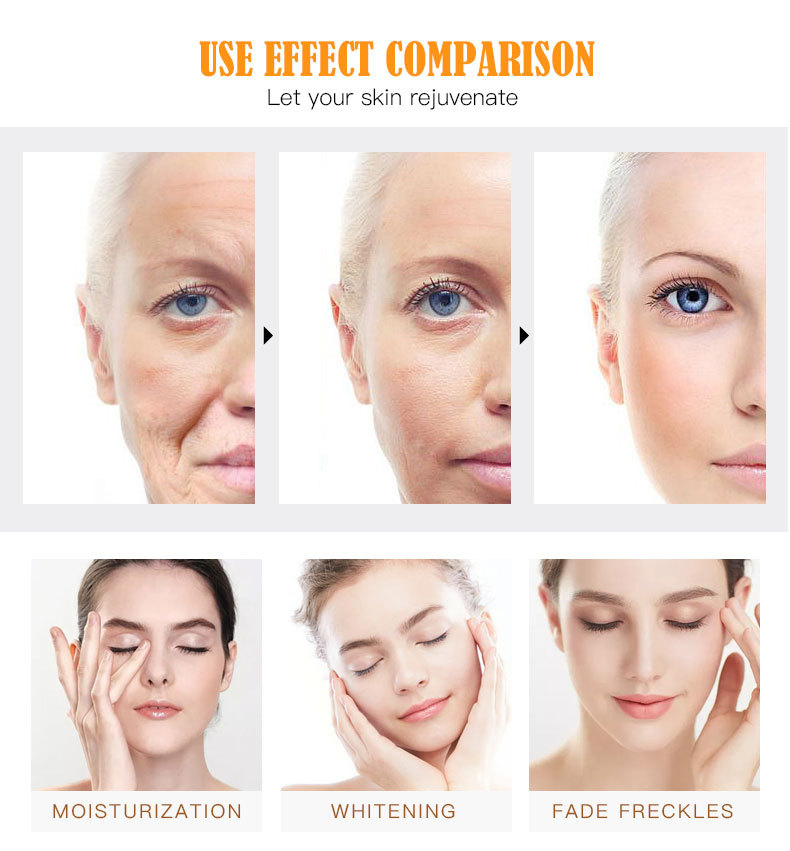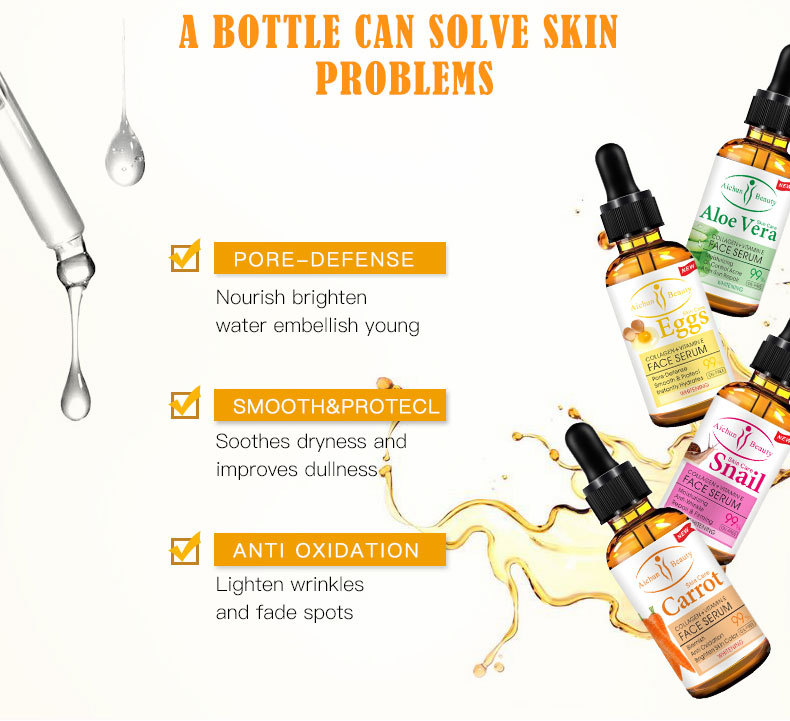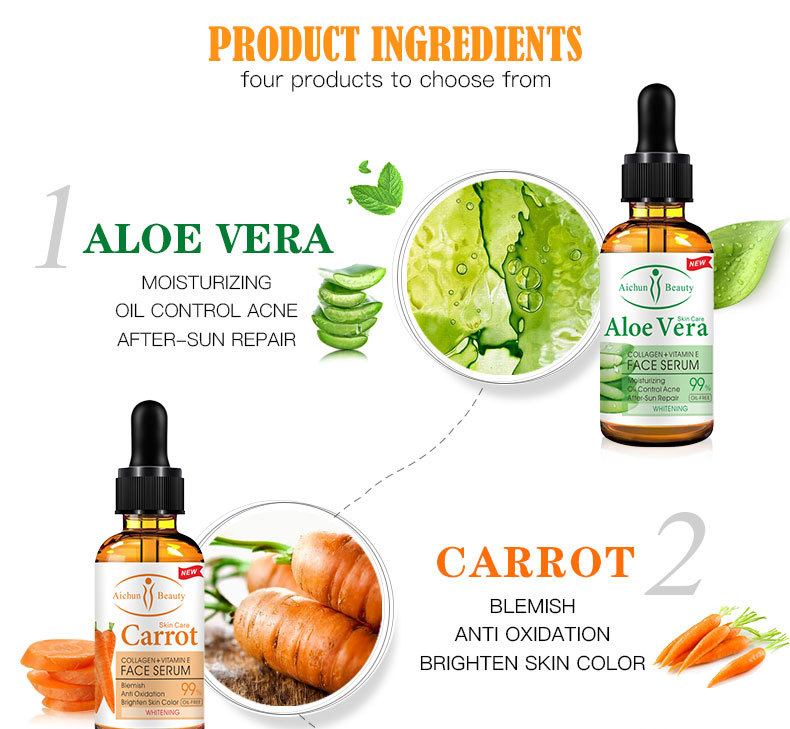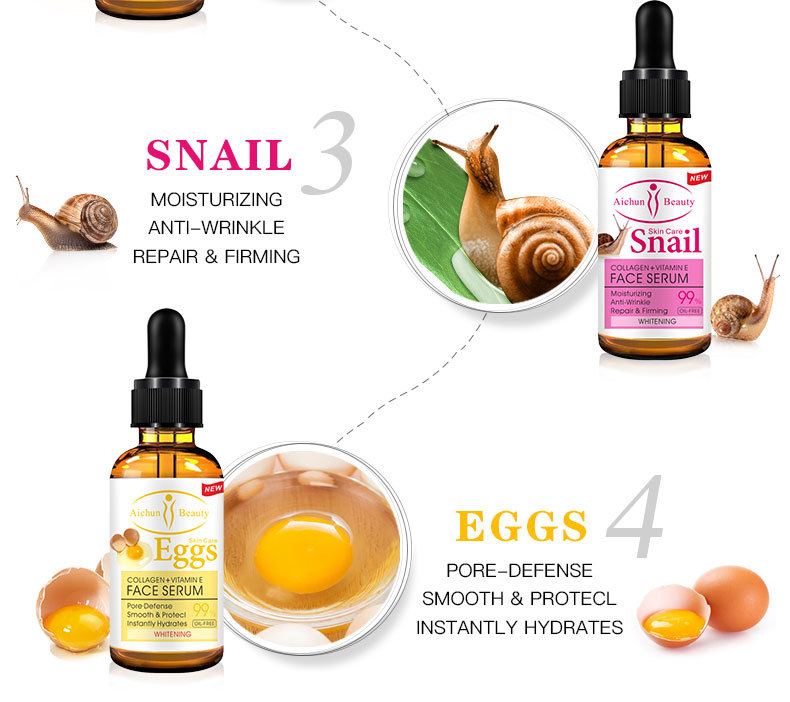 Precautions:
1. If there is any discomfort, please stop using it immediately.
2. Keep this product out of the reach of children.
3. Avoid storing light at room temperature.
Package Included:
1*30ml (4 flavors: aloe vera/carrot/snail/egg )