Specification:
Type: Nail Gel Polish, Poly Gel
Quantity: 1 set
Package includes
6 Pcs AOPMALL 15g extension Poly Gel
1 Bottle 30ml Slip Solution
1 Bottle 8ml AOPMALL Base Coat
1 Bottle 8ml AOPMALL Top Coat
1 Box Tips Mold (100Pcs)
1 Pc Dual-ended Painting Pen
1 Pcs Nail File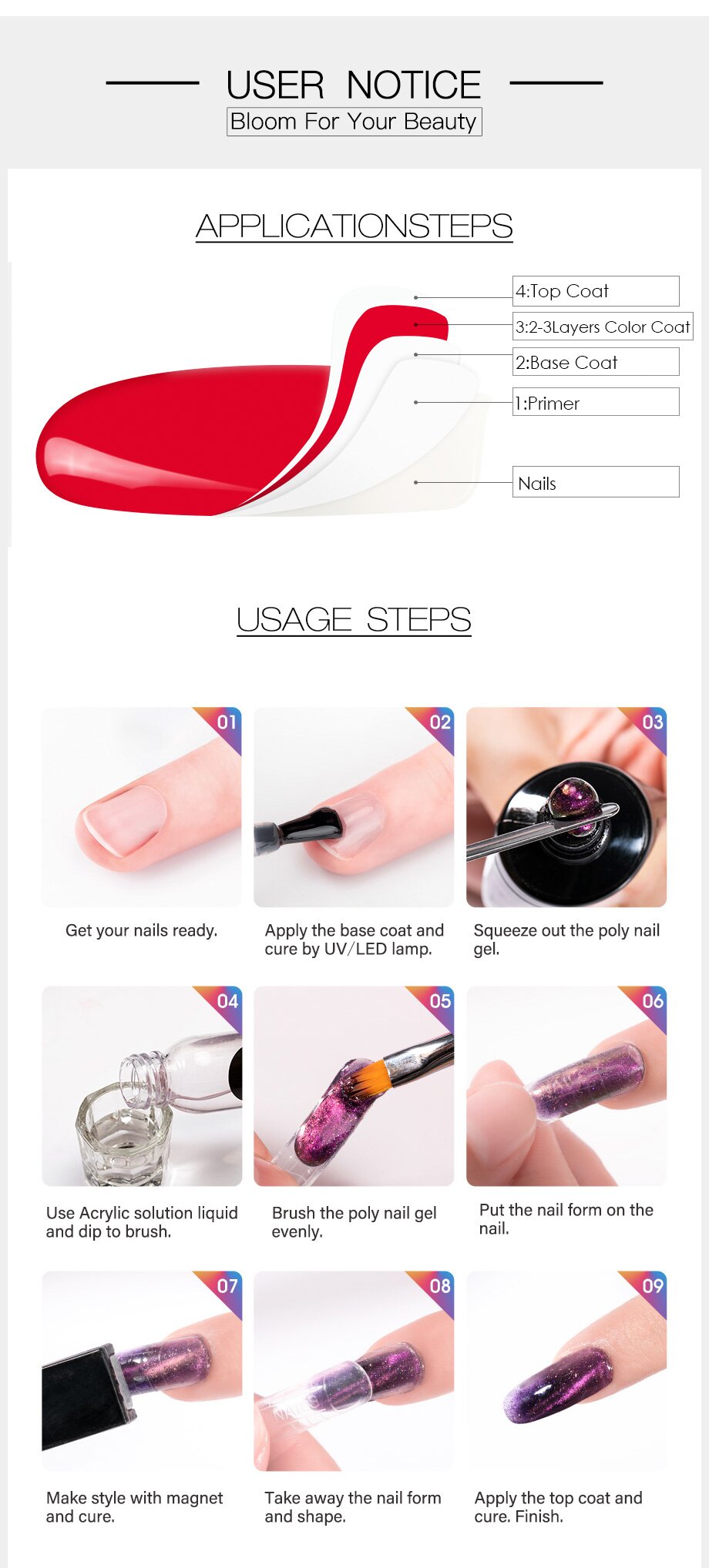 Warm Reminder:
1.Avoid all skin contact. If redness or other signs of adverse reaction occur, discontinue use immediately.
2. Keep tightly sealed. Keep out of sunlight. Keep out of reach of children.
3: Such as the net weight is 8ML, the capacity of bottle is more than 8ML, so that the gel won't be fully filled in the bottle
NOTICE:
Please avoid contact with skin. In case of accident or if you feel unwell, seek medical advice immediately(show the label whenever possible)
Pay Attention
How to avoid poly nail gel broken easily?
1. Thinner is better when you apply base coat. And remember to cover the tip of the nails.
2. Do not cure base coat for too long or too short (It is normal for base coat to keep a bit sticky).
3. The poly nail gel you add on dual form or nail extension sticker should not be too much, remember to use slip solution to fully spread the gel.
4. DO NOT use your fingernails to open cans, nut shells, lids or other hard things.