Product Features:
Depth replenishment: Highquality golden snail mucus extract, deep hydrating and brightening the skin tone of old or dirty feet, make you feel comfortable and relaxed. Deep penetration of collagen, restore skin elasticity, improve fine lines, and reduce fine lines.
Whole face: The mask is rich in a variety of natural plant extracts, which can act on the skin surface to help achieve the effect of white and firm skin.
Peel mask: The peel mask can effectively reduce blackheads, remove acne and make skin smoother. In the meantime, the peel mask will help you lift the skin smoother and more youthful appearance.
One unit: One unit can help you pull out your pores and make the skin smoother.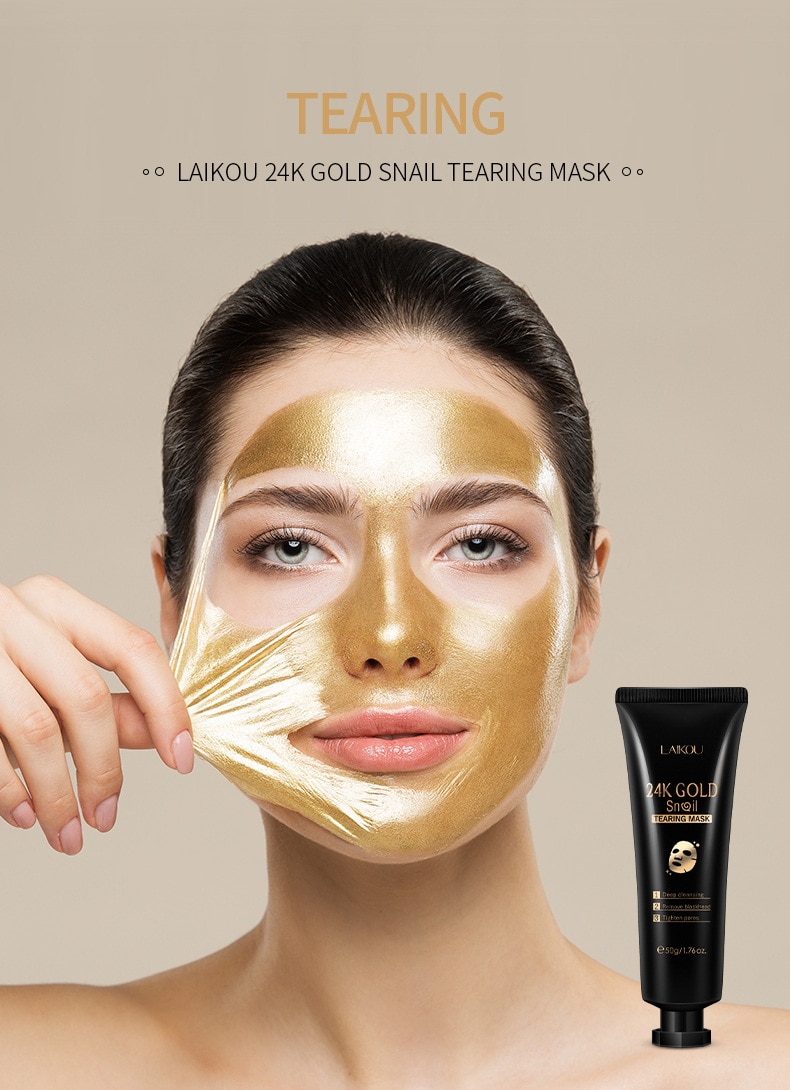 Gold collagen mask whitening, anti-wrinkle, peel off faical mask, the combination of plant collagan and using only 99.99% pure 24 carat gold -particles to replenish and accelerate collagen renewal, minmise pores and soften and smooth the appearance of fine lies and wrinkles.
This revolutionary mask will slip effortlessly onto your face and leave you with a lasting radiant youthful glow and simply gorgeous skin.
Containing Snail Secretion Filtrate and Ginseng Radix Et Rhizoma Rubra Extract, this mask helps to clean blackheads, dirt in pores and cosmetic residues. It also improves skin roughness and balance skin secrection of water and oil, leaving your skin soft and moisturized.
How to use: After cleaning the face avoiding the eye & lip Contour parts ,smear alittle thin layer mask tu the face, wait 15-20 minutes mask dry, from bottom to top lightly thrown off, can use 1-3 times a week.